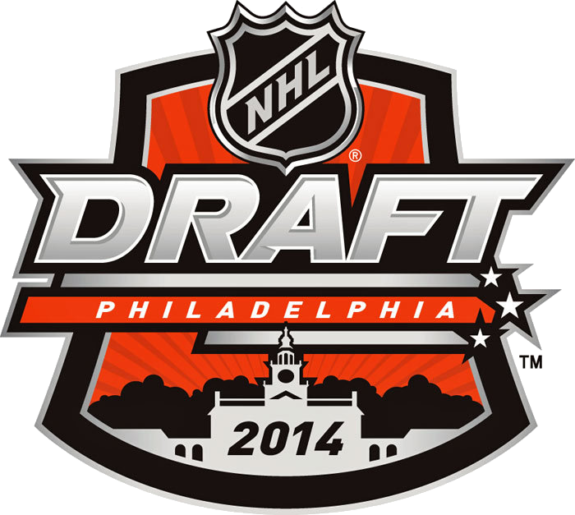 As everyone knows, the New Jersey Devils have the 30th pick in this year's NHL Draft to be held in Philadelphia. The writers at The Hockey Writers have done an excellent job with their picks and explanations. Personally, I was at the last could drafts and am taking this year off. However, I will be providing insight via THW and Twitter.
It is hard to believe but in less than 48 hours, names will be placed on the board at the Wells Fargo Center. Round 1 will be finished by a little before 11 on Friday night and then Rounds 2-7 on Saturday. However, the writers mock focused on just Round 1. Each writer had a one shot deal to make a pick that could positively impact their team in the years to come. That was the mission.
The New Jersey Devils Pick
It was not an easy process. Quite a few writers went a bit outside the box and most mocks. This is the kind of draft where value could be found with the 30th pick but the question became who. Nor for those wondering, several mock drafts had Josh Ho-Sang at number 30 which was not surprising. Remember, New Jersey has taken risks before with players of even more questionable character.
Needless to say you will not see a trade with this pick as per that whole compromise over the Ilya Kovalchuk saga err signing. Therefore, this has to happen one way or the other. There were lots of directions to go. One thing that could be agreed on was the notion of not drafting a goalie in the first round.
The New Jersey Devils have more than enough defensemen in the system so drafting one seemed unlikely as well. When you looked at the lack of scoring over the last two seasons, a forward just made sense. Hell, even if they were a project then so be it. It became clear when Jaromir Jagr had his 60+ point campaign at the age of 42 that New Jersey needed depth scoring any way necessary.
This is why we took a flyer on a player who may or may not be off the radar. It all depends on your perspective and where the mock falls.
My Mock Draft Pick
A stroll through the list of forwards available in the second half of Round 1 that could fall into New Jersey's lap at 30. Who was my choice?
Alex Tuch — Boston College commit from the USNTDP
Tuch is a right winger with the potential for a huge power forward presence. This was our brief blurb.
There is no question that Alex Tuch is a bit of a project but he has the upside to be one pain in the neck forward to play against in about 3-5 years. Tuch is big and nasty and will only get stronger in college. He weighs nearly 220 pounds already and could potentially grow another inch or two and gain 15-20 pounds. When one has a high Hockey IQ and can skate with speed (at least for a big guy) then there is lots of room for potential. 

If Tuch falls this far, the Devils will have their power forward for the next decade and the scary part is he will only get better with a maturity and work ethic that is years beyond his age. 
Honestly it just became crystal clear that Tuch was a very solid pick. Yes, his skill set was a bit raw but that height and weight could not be passed up when combined with Tuch's speed. Simply Alex Tuch could go in the 12-18 range or drop to the 26-32 range. There is quite a spread. Brendan Lemieux could also go in the 30th slot which would not be a shock but Tuch has more upside and is just as likely to fall (depending on who you talk to). The Boston College commit could be close to 6 foot 5 and 240 in a couple years. With his speed and hands, that was too hard to pass up with the 30th pick.
Who will the New Jersey Devils ultimately pick in Round 1. We all have to wait until Friday night for that answer. Thanks again for reading.