The Tampa Bay Lightning and Ottawa Senators will forever be linked, having joined the NHL together as expansion teams in the 1992-93 season.
In this their 22nd campaign, respectively, the Lightning are considered division, conference and Stanley Cup contenders, while the Senators are thought to be playoff long-shots for 2014-15 and perhaps in the running for a lottery pick with a chance to select Connor McDavid or Jack Eichel, the top two prospects in a stacked 2015 draft class.
Their paths crossed on Saturday night with Ottawa getting the upper hand in a 3-2 shootout victory over Tampa Bay thanks to Mika Zibanejad's decisive goal and Robin Lehner's 40 total saves.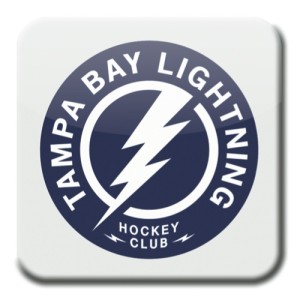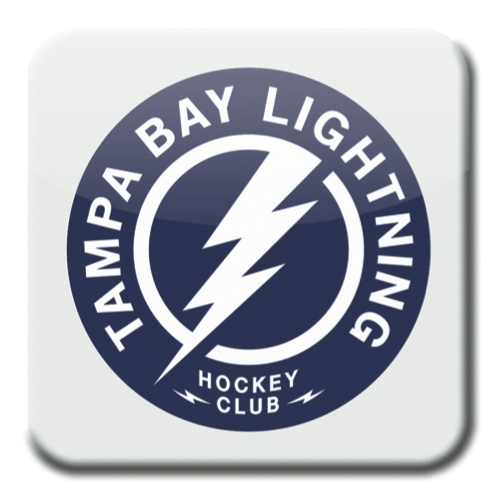 The Lightning have long held bragging rights over their expansion brothers, having been the first to make the playoffs in their fourth season — the Senators made it in their fifth — and the first to hoist the Stanley Cup in 2004, an honour that has eluded Ottawa to date despite making twice as many post-season appearances (14 to 7). The Senators were a model of consistency in qualifying for the playoffs 11 straight times (1996-97 to 2007-08) and came closest to being crowned in 2007, falling in the final to the Anaheim Ducks, another expansion franchise that claimed its only championship thus far after debuting a year later in 1992-93 alongside the Florida Panthers.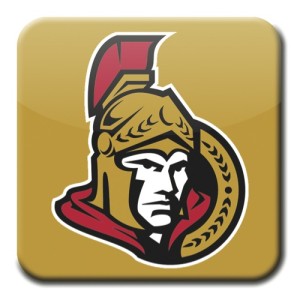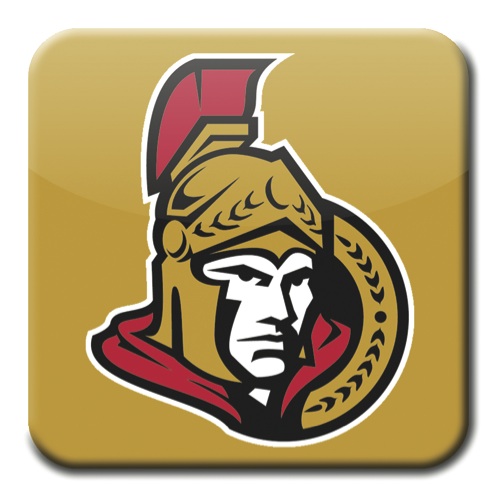 The Lightning were even the first to break ground on a new arena, getting a slight head start in April 1994 with the Senators following suit that July. Tampa's Ice Palace technically opened later, in October 1996 for a cost of $139 million ($209 million pro-rated to 2014), while Ottawa's Palladium opened in January of that year for $170 million ($235 million in 2014). Both rinks have since changed names more than once with Tampa's now called Amalie Arena and Ottawa's known as Canadian Tire Centre.
On the ice, the Lightning have been trending upwards under new ownership (Jeff Vinik) and management (Steve Yzerman) since 2010, while the Senators have been struggling to stay competitive as a budget-conscious team, though Eugene Melnyk opened the vault earlier this month to lock up Bobby Ryan on a long-term contract.
Ottawa missed the playoffs last season for the third time in six years, while the Lightning were swept by Montreal in the first round despite being a slightly higher seed, having finished 1 point ahead of the Canadiens and 13 points better than the Senators (101 to 88). That was Tampa's third 100-point season and second in four years, something Ottawa has achieved six times but not since its 2007 run.
Steven Stamkos is well established as Tampa's franchise player, especially with Martin St. Louis now in New York, while Ottawa is transferring that title to newly crested captain Erik Karlsson after parting with two franchise players in consecutive seasons.
Daniel Alfredsson, who played for the Detroit Red Wings last year and might again this season if he doesn't retire, spent the majority of his career in Ottawa, spanning 17 seasons from 1995 to 2013, including a career-best 103 points in 2006.
Jason Spezza, who was dealt to the Dallas Stars on July 1 for an underwhelming package, captained the Senators last season in Alfredsson's absence but asked to be traded in the off-season, though he denied his request was related to the pressure assumed in that role. Spezza's best season in Ottawa saw him rack up 92 points in 2008 as a set-up man for Alfredsson and Dany Heatley.
Stamkos had three straight 90-plus-point seasons from 2010 to 2012, topping out at 97 points in the latter year, but he has yet to reach his peak and could eclipse the 100-point plateau if he can stay healthy this season after breaking his leg last year. That was a rare, freak injury for Stamkos, who hadn't missed a game in his four previous seasons and only sat out three games as a rookie in 2008-09.
Who would you rather build a team around, Stamkos or Karlsson? Both are 24-year-old superstars just entering their prime, but most NHL general managers — at least 2 out of every 3, 20 out of 30 teams — would hitch their horse to Stamkos's wagon if given the choice, not that Karlsson would be a bad consolation prize. In terms of fantasy hockey, it's even closer if you're league has separate defence scoring categories.
Franchise Player and Captain: Advantage Tampa Bay.
Karlsson is the best (or most impactful) blue-liner between the two teams, but the Lightning have a budding Swedish star on their back end as well, by the name of Victor Hedman. Tampa upgraded its defence in a big way this off-season by signing unrestricted free agent Anton Stralman after his strong playoff showing for the Rangers and also acquiring Jason Garrison from the Vancouver Canucks in exchange for a draft pick. Both are seeing power-play time and Stralman is being paired with Hedman at even strength in a more offensive role than the shutdown assignment he had in New York next to Marc Staal. Matt Carle is the other mainstay in Tampa's top four, while youngsters Radko Gudas, Mark Barberio and Andrej Sustr have forced former assistant captain Eric Brewer to the press box as a healthy scratch. At 35 years old, Brewer is still a top-six rearguard for almost every other NHL team and is rumoured to be getting trade interest for that reason.
Ottawa is fairly deep, albeit young, on defence too. Karlsson typically pairs with stay-at-home type Marc Methot, who is hurt to start this season, while elder statesman Chris Phillips plays that same defence-first style. Jared Cowen is the biggest of the bunch at 6-foot-5 and has considerable upside at just 23 years old. Cody Ceci only turns 21 in December and Patrick Wiercioch is 24, with both capable of producing offence from the back end. Eric Gryba, 26, and Mark Borowiecki, 25, round out Ottawa's blue-line.
Defence: Advantage Tampa Bay.
Up front, it really is no contest. The Lightning seem to have a steady stream of forward prospects and a coach that knows how to get the best out of them from past experience with most of them in the AHL. Ondrej Palat was a revelation last season and Tyler Johnson was almost as surprising as both were nominated for the Calder Trophy as the league's rookie of the year, which went to Colorado's Nathan MacKinnon. Palat and Johnson were also second and third in rookie scoring with 59 and 50 points, respectively, behind MacKinnon's 63.
Palat and Johnson debuted on a line with Stamkos this season, but former Rangers captain Ryan Callahan, a rugged winger, bumped Johnson to the second line for Saturday's contest against Ottawa. Johnson joined Valtteri Filppula and Alex Killorn, who could eventually be replaced by this year's hot-shot rookie Jonathan Drouin once he's recovered from a broken thumb suffered during the pre-season.
Further down the depth chart, Tampa has a trio of exciting young forwards forming a "kid" line in Nikita Kucherov, Vladislav Namestnikov and Brett Connolly. Another off-season signing from the Rangers, Brian Boyle, centres the fourth line with former Dallas captain Brenden Morrow and J.T. Brown on his wings. It doesn't get much better than that, top to bottom, especially if Tampa's youth, including Drouin, lives up to their potential.
The Senators are undergoing a youth movement of their own in the midst of a rebuild of sorts. Kyle Turris is replacing Spezza as the de facto No. 1 centre, and is being flanked by the aforementioned $50-million-man Ryan and Clarke MacArthur. The second line is a work in progress but currently features Zibanejad between Milan Michalek and Alex Chiasson, who was part of the return for Spezza and scored in his Senators' debut this past Thursday. Top prospects Curtis Lazar and Mark Stone are nipping at their heels for ice time, especially on the power play, while David Legwand and Chris Neil provide the veteran presence. Zack Smith, Colin Greening, Erik Condra and Mike Hoffman will likely be rotating in and out of the lineup this season.
Forwards: Advantage Tampa Bay.
If this breakdown is looking pretty lopsided, that's because it is, although the Senators stack up a bit better between the pipes. The goaltending tandem of Craig Anderson, still only 33, and Lehner, 23, is one of the better pairings in the league. Keyword being pairings, as neither would rank among the top-15 starters on their own merit, although Anderson has been on that level as recently as two years ago and Lehner has the potential to get there as well. Lehner was expected to take the torch from Anderson this season, but both signed three-year extensions in the summer and Anderson was declared the starter prior to the season opener. It appears they will split time for now, and the crease will go to the guy with the hot hand.
Tampa Bay is backstopped by former Ottawa castoff Ben Bishop, who was traded to the Lightning (straight up for Cory Conacher) in April 2013 after a short stint as the third wheel behind Anderson and Lehner. Since arriving in Tampa, Bishop has been dominant to say the least, having earned a Vezina Trophy nomination as the league's top goaltender last season. Bishop missed the playoff series against Montreal with a wrist injury that required off-season surgery, but the 6-foot-7 netminder made a triumphant return in Thursday's 3-2 overtime victory against the rival Panthers, even assisting on Hedman's winner with a stretch pass to set up his blast past Roberto Luongo.
Former All-Star-turned-journeyman Evgeni Nabokov is a capable backup for the Lightning, who also have a trio of top goaltending prospects in their system with Kristers Gudlevskis, Andrei Vasilevskiy and Adam Wilcox. Talk about an embarrassment of riches.
Goaltending: Tie (perhaps a slight advantage to Tampa Bay, provided Bishop can repeat his success from last season).
Behind the bench, the teams are also fairly evenly matched despite employing much different coaches. Ottawa's Paul MacLean is 56 years old and a former NHL player who was a career assistant coach for Mike Babcock before being hired by the Senators, from the Detroit Red Wings, back in June 2011. MacLean was nominated for the Jack Adams Award as the league's best coach in each of his first two seasons with Ottawa, winning it in 2013. Worth noting, MacLean also has the league's best doppelganger.
MacLean took a bit of heat for the Senators' struggles last season and has butted heads with some of his top players, including Spezza in recent years. So as regarded as he's been, MacLean could be on the hot seat going forward.
Tampa's Jon Cooper is a much less distinguishable character, as an unassuming 47-year-old former lawyer. He didn't play the game at a high level, playing lacrosse rather than hockey in college, but make no mistake, Cooper can coach the game.
Considered one of the league's brightest young minds — he's still young by coaching standards — Cooper led the Lightning's farm team, the Norfolk Admirals, to a Calder Cup championship in 2012, winning AHL coach of the year honours that season. He was promoted to replace Guy Boucher as Tampa's head coach in March 2013, and in his first full season in charge, Cooper guided the Lightning back to the playoffs with an approximate 33-point improvement over the previous lockout-shortened campaign. He could be a Jack Adams candidate as soon as this season.
Coaching: Advantage Ottawa (slight advantage again).
From a prospect perspective, the Senators are no slouch either. Lazar is looking legit and would probably already be putting up points if he had better linemates, while Zibanejad is poised to take the next step in his development this year. Stone and Matt Puempel are proven goal-scorers at the minor-league level, while the likes of Ryan Dzingel, Alex Guptill, Shane Prince, Nicholas Paul and even late-blooming 23-year-old Buddy Robinson could make the show up front. On the back end, the Swedish pipeline is continuing with Fredrik Claesson, Mikael Wikstrand and Andreas Englund all showing promise. In goal, there's Chris Driedger and Marcus Hogberg, but neither has near the talent of Tampa's three-headed monster.
Just when the Lightning appear out of prospects, having graduated the latest batch to the NHL, along comes another wave. They have four defencemen worth keeping an eye on (or drafting in keeper leagues) with Slater Koekkoek, Anthony DeAngelo, Nikita Nesterov and Dominik Masin. They also have a few intriguing forwards who are a little further away in pint-sized Brayden Point — some say the next St. Louis — plus Adam Erne and Matthew Peca, not to mention their own late-bloomer Jonathan Marchessault, who was a pre-season standout but has yet to stick in the NHL despite turning 24 in December.
In terms of draft history, both teams have picked first overall on three occasions, with the Lightning selecting Roman Hamrlik (1992), Vincent Lecavalier (1998) and Stamkos (2008), while the Senators took highly-touted bust Alexandre Daigle (1993) plus defencemen Bryan Berard (1995) and Phillips (1996), who remains on the roster as the team's longest-serving player.
Spezza (2001) and Alexei Yashin (1992) were second overall selections for Ottawa, while Radek Bonk (1994) was third. Tampa took Hedman (2009) at No. 2 and used a trio of No. 3 picks on Drouin (2013), Alexandr Svitov (2001) and Chris Gratton (1993).
The Senators traded their 2014 first-round pick to Anaheim in landing Ryan last July, which turned out to be the 10th overall selection this June. The Ducks took Nick Ritchie, who projects as a similar power forward with a bit more bite to his game but probably less scoring ability than Ryan, who was picked second only to Sidney Crosby in 2005. The Lightning later took arguably the top offensive defenceman available in the 2014 draft, nabbing DeAngelo at No. 19.
Overall: Advantage Tampa Bay.
Admittedly, I've always had a soft spot for the Lightning and I shamelessly flew their flag in my childhood bedroom because their logo and colours were more to my liking than the Senators. Tampa has certainly come a long way since those days of cheering on Brian Bradley, Chris Kontos and Rob Zamuner as the top line. Having been raised an Oilers fan, I took great pride and enjoyment in watching the Lightning defeat the archrival Calgary Flames in that controversial 2004 Cup final. My older brother got married that June, and I remember sneaking out of the ceremony to catch some of the action on TV — the wedding was in Medicine Hat, in southern Alberta, which is Flames' country and most the other groomsmen were pulling for Calgary . . . fun times, indeed.
Expansion was a cool concept to me in my adolescent years, and I also briefly rooted for the then Mighty Ducks of Anaheim, even sporting Guy Hebert-style Heaton Helite goalie equipment while playing minor hockey in Saskatchewan.
Personal bias aside, it's difficult not to like the direction the Lightning are headed — even as an adult. I'd definitely take Tampa's roster (now and into the future) over Ottawa's if I had to choose between the two. Then again, if McDavid or Eichel end up in the nation's capital next fall, that might make it a coin flip going forward. Yes, they are projected to be THAT good, but that's a story for another day.
Larry Fisher is a sports reporter for The Daily Courier in Kelowna, British Columbia, Canada. Follow him on Twitter: @LarryFisher_KDC.
Larry Fisher is a senior writer and head scout for The Hockey Writers, having been an at-large contributor for THW since August 2014. Fisher covers both the NHL and the WHL, specializing in prospects and NHL draft content, including his annual mock drafts that date back to 2012. Fisher has also been a beat writer for the WHL's Kelowna Rockets since 2008, formerly working as a sports reporter/editor for The Daily Courier in Kelowna, British Columbia, Canada from 2008-2019. Follow him on Twitter: @LarryFisher_KDC.