Monday night will mark the first meeting between the Montreal Canadiens and Tampa Bay Lightning since the former swept the Bolts in the first round of last spring's playoffs.
It isn't exactly common for Lightning to strike in the same place five times in a row, so instead look for fireworks in the air in Tampa tonight and the continuation of a what has become a bitter divisional rivalry.
The puck drops at 7:30 p.m. Eastern.
Montreal Canadiens vs. Tampa Bay Lightning Last Season
Prior to Tampa's early exit in the playoffs, the Lightning actually played the Habs very well, earning a 3-0-1 record against them. However, one of those victories was in a shootout and another came in overtime.
Montreal's one victory came in a shootout, as the two teams seem to match up well against one another. They finished 2-3 in the Atlantic Division, with the Lightning edging out Montreal 101-100 points to win home-ice advantage. That unfortunately didn't help them.
http://www.youtube.com/watch?v=dS7bDC1ziSs
How They Got Here This Season
Montreal is 3-0, with all three victories coming on the road and in dramatic fashion.
The Habs scored the game-winning goal late in the third period of their season opener against the Toronto Maple Leafs. They overcame a 1-0 deficit late and a horrible first period in which they got outshot 15-2 by the Washington Capitals to win in a shootout. They also won in a shootout against the Philadelphia Flyers after erasing a 3-0 deficit in the third period.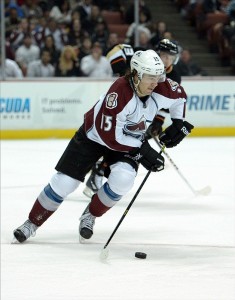 In sharp contrast to the Habs, the Lightning are in the middle of a season-opening homestand, with a 1-0-1 record to show for it so far. They outplayed the Florida Panthers, edging them 3-2 in overtime in their home opener. The Ottawa Senators then won in a shootout in their last game.
Offseason Overhauls
General managers Marc Bergevin and Steve Yzerman were busy during the offseason, changing the looks of their respective clubs drastically.
Ex-Montreal captain Brian Gionta and defenseman Josh Gorges have moved on to the Buffalo Sabres, while Thomas Vanek signed with the Minnesota Wild. Neither Douglas Murray nor George Parros were resigned.
Montreal was able to trade away its deadweight in Daniel Briere for P.A. Parenteau. Parenteau so far has three assists in three games and the shootout winner against Philadelphia. Briere, like the rest of the Avalanche who were shut out in two straight games by the Minnesota Wild, has zero points in two games.
Montreal also acquired fourth-line center Manny Malhotra to help out with faceoffs, highly sought-after utility man Jiri Sekac from out of the Kontinental Hockey League, and puck-moving defenseman Tom Gilbert. Backup goalie Peter Budaj was just traded to the Winnipeg Jets, with the Habs moving forward with Dustin Tokarski in that role.
Tampa traded away top-six forward Teddy Purcell, got Sam Gagner in exchange from the Edmonton Oilers, and promptly dealt him and B.J. Crombeen to the Arizona Coyotes for a sixth-round pick. They also cut ties with Ryan Malone. Richard Panik was just picked off waivers by the Toronto Maple Leafs. Defenseman Sami Salo was left unsigned.
The Lightning signed forward Brian Boyle and defenseman Anton Stralman, both from the Rangers. They added to their depth up front by signing forward Brenden Morrow from the St. Louis Blues and traded for former Vancouver Canucks defenseman Jason Garrison. Backup goalie Evgeni Nabokov was signed to replace outgoing backup Anders Lindback.
Roster Notes
Montreal defenseman Alexei Emelin was last reported as day-to-day with a lower-body injury while Tampa Bay's Jonathan Drouin is reportedly still nursing a broken thumb.
Montreal will likely go with starter Carey Price (.898 save percentage, 2.90 goals-against average) in net as the team last played on Saturday (Philadelphia) and next plays on Thursday, hosting the Boston Bruins.
Lightning starter Ben Bishop, who missed the first-round series between the two teams due to injury, is healthy, flashing a .927 save percentage in two games.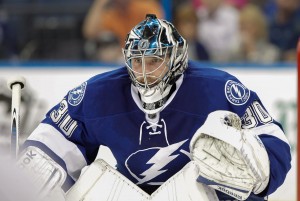 He should get the start as well, even though the Lightning play tomorrow night at home against the New Jersey Devils and  Nabokov has yet to play. He will potentially get that start, as Tampa will likely be taking this game extra personally and head coach Jon Cooper will want to ice his best possible lineup.
By the Numbers
Both teams are known for their transitional offenses, with Tampa having had more success in that department last regular season and up to now this one.
In terms of possession, in 2013-14 Tampa ranked in the top 10 of the league with 51.2% Fenwick for rating in close-score, five-on-five situations. Montreal had one of just 48.4%. However in their first-round meeting, Montreal dominated in that department with a 56.2% rating.
Currently, Montreal is no slouch in terms of shots on goal, averaging 31.3, while allowing 29.7. Through two games, though, the Lightning have averaged 36.0 while allowing 27.5. Montreal has averaged 2.67 goals per game, Tampa 2.50, though. Montreal has averaged 2.33 goals against and Tampa two even.
Montreal's power play continues to be a source of frustration for fans and the team's coaching staff alike without a goal in 10 opportunities so far this season. Tampa meanwhile has scored four times in the same amount. The Lightning have similarly been excellent on the penalty kill with a 100% rating so far (five times shorthanded). Montreal has allowed two goals on 13 opportunities for 84.6%.
Really, the numbers seem to indicate that Tampa should be the overwhelming favourite, at least for this particular game. The only statistical category in which the Habs have been dominant is faceoff percentage, having earned an impressive 54.5% success rate. However, that's compared to an almost equally incredible 53.1% for Tampa (ranked fourth and sixth in the league respectively).
Prediction
The Habs can ill afford another bad start after three consecutive ones and three near-miracle wins. Their luck could have just run out. With Tampa likely itching to make a statement this game, the Bolts will likely come out flying, meaning Montreal will have to weather yet another first-period storm.
The Habs have already won three straight on the road to open the season and if they are to fall behind again, they may just consider themselves satisfied with six out of a possible eight points to start the season. Another comeback just isn't in the cards.
Look for the Lightning to win 3-1.