Facing Off is a weekly column debating five of hockey's hottest topics each and every Monday. From current events like trades and hat tricks, to bigger-picture stuff like scandals and expansion — you name it, we're debating it. Albeit, not always with a serious tone. We're keeping this column light, so keep that in mind when reading, and feel free to join in on the fun by leaving a comment.

Business is picking up in the NHL — even an "all-star" has been traded.
The John Scott move to Montreal — err, rather St. John's — hogged all the headlines, but that late-breaking swap that sent Carl Hagelin to Pittsburgh and David Perron to Anaheim was most definitely the bigger deal of the week. As it pertains to regular-season results, anyway.
The Ducks also got defence prospect Adam Clendening in that trade, which suggests Anaheim might be moving another young blue-liner sooner than later — be it Sami Vatanen, Cam Fowler, Hampus Lindholm, Simon Despres or Shea Theodore, not to mention Brandon Montour tearing up the AHL as a rookie pro. That would be quite the back end in a couple years time, but the Ducks are very much in win-now mode and still have the cap space to bring in a ringer or possibly two ahead of the Feb. 29 trade deadline. So expect one of those seven to be used as bait to fetch an offensive upgrade, perhaps disgruntled youngster Jonathan Drouin out of Tampa Bay. That's something to keep an eye on going forward.
In the present, welcome back Félix Sicard, our Ducks beat writer and a regular contributor to Facing Off. I have no idea where Félix stands on the hottest topic in hockey, but there's only one way to find out . . .
http://gty.im/463985510
Should Scott be allowed to play in the All-Star Game? Is this whole ordeal fair to Scott and/or the fans? Who's to blame if he's not suiting up there?
SICARD: The John Scott situation sort of embodies everything that's wrong with the NHL All-Star Game. At first, the idea that Scott would be in the ASG was criticized by fans, but as time wore on, people warmed up to the idea of watching everyone's friendly neighborhood enforcer get dangled by actual All-Stars. Then, midnight struck on Scott's Cinderella story when the Canadiens assigned him to St. John's of the American League. Ultimately, the NHL saw that Scott's spot, though entertaining, would be better allocated to an actually talented player. Just a bizarre story, and one that's a bit overblown.
John Scott on attending All-Star Game: 'I wish I had the answer' https://t.co/vMllDGDnlf pic.twitter.com/Tt7PBVWfKP

— The Hockey News (@TheHockeyNews) January 18, 2016
FISHER: First off, I feel for Scott, he didn't ask for any of this, his wife is ready to burst with twins, and now his career is essentially over. Scott did end up reporting to the AHL on Sunday amid speculation that he was contemplating retirement. If that's the case, what better way to go out than as an All-Star, right? I like Elliotte Friedman's idea of inviting Scott and his family to Nashville and introducing him as the Pacific Division captain. After savouring the moment and thanking his allegiance of "fans", Scott could then graciously announce his retirement and pass that honour off to one of his former Arizona teammates, most likely Oliver Ekman-Larsson. The Pacific team could convert Brent Burns back to being a forward for that 3-on-3 tourney and away we go. Everybody wins. No hard feelings. But, somehow I don't see it playing out that way.
Nobody is going to admit it, but I believe this trade was made with the ulterior motive of getting Scott out of the All-Star Game. With Montreal planning to bury him in the minors, that would be mission accomplished — he'd be ineligible based on the rules, barring a special exemption. So, sadly, I think this is probably the last we'll see or hear of Scott.
Sure, it's a cruel twist of fate, but Scott had no business in the All-Star Game to begin with — everybody knew that, including him — and now a more deserving candidate will get to lace them up. Rightfully so, but Scott deserved a better send-off too and hopefully he'll still be part of the All-Star festivities in some capacity. Reality is, Scott's days were numbered as the last of a dying breed, with enforcers facing extinction in today's game, but the powers that be are literally killing him off rather than letting him ride off into the desert sunset. That's a shame. But before you blame Gary Bettman, take a look in the mirror if you were one of the "fans" who voted for Scott. This is your fault as much as anybody else's. I'll give Grapes the last word on that front:
Speaking of potential trades with actual meaning, Kevin Shattenkirk and Keith Yandle, two of the league's better offensive defencemen, are being shopped — or are at least believed to be available — ahead of the Feb. 29 deadline. If they move, where do you see them landing?
SICARD: Yandle and Shattenkirk are serviceable offensive defensemen who could essentially be plugged into any team's situation and yield immediate results offensively. I see teams like San Jose, Tampa Bay and Carolina looking to add these guys to inject their lineups with puck-moving ability to vault themselves up the standings.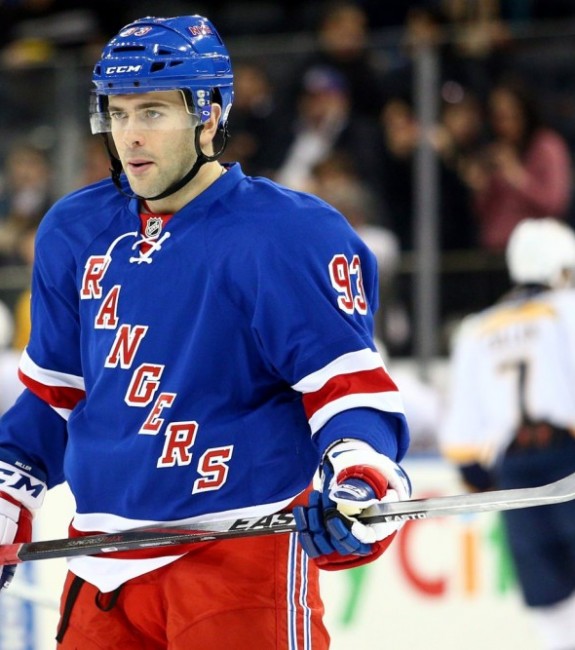 FISHER: It sure sounds like a Yandle move is imminent and Shattenkirk is very much in play too. I'm not sure I see Carolina in those sweepstakes, considering the Hurricanes already have Justin Faulk, plus youngsters like Noah Hanifin, Hadyn Fleury and possibly still Ryan Murphy to build around. James Wisniewski will be back for them next season as well. But Tampa Bay and San Jose do seem like potential landing spots, along with Dallas, Boston, Ottawa and maybe even Edmonton. If Yandle goes to the West, which would seem likely, then San Jose, Dallas and Edmonton would certainly be interested. He's a pending free agent and the Oilers would covet him long-term, while the Sharks and Stars might see Yandle as more of a rental. It all depends what the Rangers want in return, what holes they see in their lineup. You'd think a young forward would be appealing, somebody like Tomas Hertl in San Jose or Valeri Nichushkin in Dallas. Jordan Eberle or Nail Yakupov could also fit the bill from Edmonton, but the Oilers would probably try offering Justin Schultz before either of them. Of course, that asking price would be contingent on those teams' ability to re-sign Yandle and perhaps negotiate an extension as part of the deal. Otherwise, they'd be better off going after Shattenkirk, who still has another year left on his current contract before also becoming a free agent.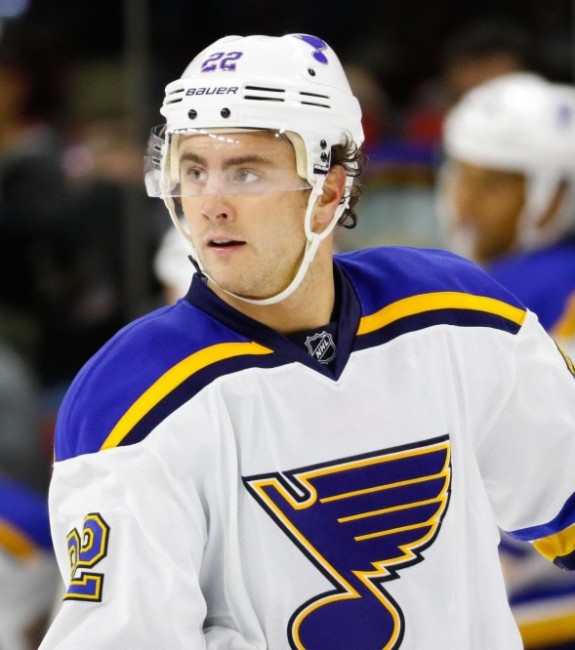 Shattenkirk is better player as of today and he's also 2 1/2 years younger than Yandle, so St. Louis is going to want more in return. I doubt the Blues would trade Shattenkirk straight up for any of those aforementioned forwards and obviously not for Schultz. Shattenkirk was apparently offered to Columbus for Ryan Johansen, but the Blue Jackets sent him to Nashville for Seth Jones instead. Would the Blues want Ryan Nugent-Hopkins for Shattenkirk, and is that a swap the Oilers would entertain? Maybe, but the Blues probably need to add something. Tampa Bay, Boston and Ottawa could be Shattenkirk suitors in the East if St. Louis wants to move him out of conference. The Shattenkirk-Drouin rumours have already surfaced, but Tampa might be more keen on Robby Fabbri or expanding the deal to include a salary dump in Matt Carle. Would St. Louis consider Drouin and Carle for Shattenkirk and Fabbri? That seems steep to me, maybe if it was Ty Rattie instead of Fabbri. The Bruins would want to build the deal around Loui Eriksson for Shattenkirk, but the Blues would probably prefer one of the Davids, Krejci or Pastrnak. Krejci for Shattenkirk could be intriguing, and the Bruins have been getting by without Krejci lately. The value seems fair, whereas Boston would need to throw in a defence prospect like Joe Morrow with Pastrnak for that to make sense for St. Louis. Ottawa has Kyle Turris and Mika Zibanejad as its top two centres but not enough depth at that position to move either of them for Shattenkirk. So if the Blues really want a centre, then the Senators might not be a fit. But what if St. Louis asked for Cody Ceci and Curtis Lazar? Or is Shattenkirk too similar to Erik Karlsson as a rover type? That offer would get Ottawa's attention, that's for sure. There are obviously other possibilities, but I do think we'll see at least one of Yandle or Shattenkirk in a new jersey sooner than later.
Alex Ovechkin recently joined the 500-goal club — becoming the 43rd player in history to reach that milestone — but can the Great 8 get to 800?
http://gty.im/505035290
SICARD: I absolutely love questions like these. Ovechkin may go down as the greatest goal-scorer that we've ever seen when it's all said and done. He's managed to put up 500 goals at a record pace in the lowest-scoring era in National Hockey League history. His raw speed, power and overall aggressiveness form a complete package that provides the same kind of amazement that people in the '40s must have felt when watching Maurice Richard fly up the ice. But can Ovechkin join the rarified air of the 800-goal club? For the sake of argument, I'll bet that he can do it. Ten more years of solid pace could definitely have him in the mix. Should we call him the Great 800 then?
FISHER: Eight hundred, eh? That's only six more 50-goal seasons. Yes, only is italicized to stress the sarcasm. That's asking a lot of a guy who is already going quite grey in the hair. Ovechkin's skills aren't deteriorating, nor is his one-timer slowing down by any means. He's a big man who has been durable through the first decade of his career and has shown no signs of "losing a step" since turning 30 in September. So I think it's safe to say he'll become the 20th player to score 600 goals and probably the eighth to eclipse 700 unless Jarome Iginla sticks around long enough to beat him to that number. Iginla is at 601 and Ovechkin is up to 502, so he's got some serious catching up to do, but Ovechkin is still in his prime. The only other active player with more than 500 goals is the ageless wonder Jaromir Jagr, who is at 737 and trying to become just the third player to crack 800, joining Wayne Gretzky and Gordie Howe. Ovechkin has a long way to go to get there, but I wouldn't bet against him. Let's say Ovechkin gets to 50 on the dot this season, that would take him to 525 career goals, meaning he would need 275 more to reach 800. Now let's say Ovechkin plays eight more seasons, retiring at 38 years old, he would need to average about 35 goals per season. Yeah, that's definitely doable, providing his health holds up.
Ovie's Capitals might be the Cup favourites as of today. If he gets a ring to go with all those goals, should Ovechkin be in the conversation as one of the greatest of all-time?
SICARD: No question! All he really needs at this point to cement his legacy is a Cup or two. If he cracks even 650-plus goals with some Cup wins, I don't think there's any denying that Ovechkin should go down as one of the five greatest players ever. Until then, the naysayers will continue to knock Ovechkin for his lack of team success. A Cup should change that narrative.
https://twitter.com/bobbycappucino/status/685965138151772162
https://twitter.com/sens_adnan/status/686366657837572096
FISHER: If Ovechkin hailed from Humbolt, Sask., or grew up in Gatineau, Que., we'd already be having that conversation (at least in Canada). We're living in the Sidney Crosby era right now, but his Russian rival is stepping out of that shadow. Sure, Crosby has a Cup ring and a couple Olympic gold medals, but Ovechkin's career numbers are second to none since they broke into the league together in 2005-06. Ovechkin has produced 935 regular-season points to Crosby's 889, including 186 more goals, albeit in 134 more games. Crosby still has the edge in points-per-game at 1.33 to 1.16 and has been the better playoff performer too, with 118 points and 43 goals to Ovechkin's 70 and 36. Again, Crosby has the upper hand in points-per-game in the post-season, at 1.18 to 0.97. Call me a Canadian homer, but I'd still lean towards Crosby if I was starting a team from scratch and had to pick between the two, but Ovechkin is certainly closing that gap. If Ovechkin hoists the Cup this June, then it really would be a toss-up. But, yes, he needs a ring to win me over.
Looking at the standings, what's the biggest surprise for you now that we've passed the midpoint of the season? Or surprises, if you can't pick just one.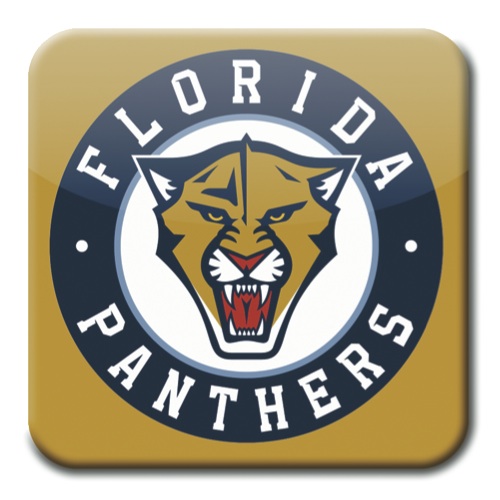 SICARD: I've always liked the Florida Panthers, but I didn't expect them to get this hot. Their top-six forwards a are solid and they've received some excellent play from the ageless Brian Campbell and the young pup Aaron Ekblad. The Dallas Stars seem like a given now, but few expected them to dominate the league the way they have. It'll be interesting to see how far they can go in the post-season when games tighten up and the officiating goes by the wayside. Their up-and-down style is perfect for the regular season, but the playoffs will be the litmus test.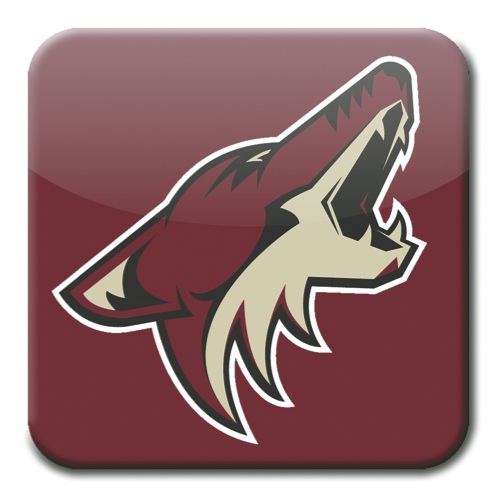 FISHER: The Arizona Coyotes in a playoff spot — after Christmas, and perhaps heading into the All-Star break. Never in a million years would have believed that was within the realm of possibility prior to the season opener. No way, no how. But there they are, defying all the odds even without starting goaltender Mike Smith. I keep hating on them and waiting for the horseshoe to drop — much like the Calgary Flames last season or the Colorado Avalanche the year before — but so far, so good for Arizona. So maybe it's time I give them their due. A sincere stick tap to the Coyotes . . . but now that they traded Scott — their good-luck charm — karma is sure to strike them down. I still think Arizona will be also-rans by the time that race gets serious. All the more incentive to continue proving me wrong.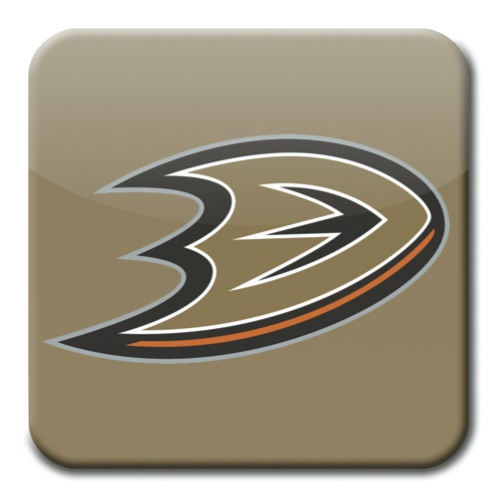 I do like Félix's answers here too, both the Panthers and Stars have exceeded my expectations, but I do think their success to date stands a better chance of being sustainable through the second half than Arizona's. I'm also stunned that Félix's Ducks aren't currently occupying a playoff spot. I predicted them to win both the Stanley Cup and the Presidents' Trophy, so they have been my biggest disappointment thus far. I've since changed that prediction, but I still see Anaheim getting in and going on a run.
BONUS TOPIC
I can't lead with the Ducks and not get Félix's thoughts on that trade. Will Perron be a better fit than Hagelin? Any chance Clendening lives up to his potential in Anaheim?
It's entirely possible that David Perron will regain his scoring touch, sooner or later. But there was zero evidence it would happen in Pgh.

— Dave Molinari (@MolinariPGH) January 16, 2016
In his Ducks debut, David Perron had 16:26 of ice time on 22 shifts, one goal, three shots. Adam Clendening was scratched.

— Seth Rorabaugh (@SethRorabaugh) January 18, 2016
SICARD: Hagelin never lived up to the hype generated upon his off-season arrival to the Ducks. A speedy winger that can help drive possession, his lack of pure playmaking ability hampered his integration into the lineup. Forty-something games in, it became obvious that Hagelin was essentially a glorified depth winger, not the 17-goal scorer we saw in New York. Perron has a much more creative streak and will be a much cleaner fit into the lineup. His playmaking ability will help boost any line that he skates on. Clendening is a nice depth defenseman but, as it stands, the Anaheim blue-line is too crowded for him to get meaningful playing time. Credit Bob Murray for going out and addressing his team's lack of scoring while not sacrificing any of his young core, and also getting rid of Hagelin's four-year deal.
---
Who won this round of Facing Off? Feel free to weigh-in with your opinions in the comments below. We will be checking in periodically to both defend and expand on our initial answers. If you want to see us face-off over a topic, we're open to suggestions as well.
Félix Sicard has been covering the Anaheim Ducks for THW since September 2014. Follow him on Twitter: @Felix_Sicard.
Larry Fisher is a sports reporter for The Daily Courier in Kelowna, British Columbia, Canada, and has been an at-large contributor for THW since August 2014. Follow him on Twitter: @LarryFisher_KDC.