Sunday will see five games of NHL action starting with a matinee game between Columbus and Washington, then finished off with the Anaheim Ducks versus the Los Angeles Kings. There doesn't appear to be a clear favorite among the games, but Carolina is hot, having won three straight and taking on a Winnipeg team that has appeared to cool their jets (pun intended). Still, I like the Jets to rebound after a poor showing on Saturday and will take a few of Winnipeg's key players hoping I'm correct.
Yesterday's Games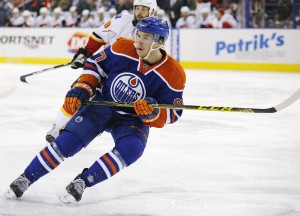 Saturday's action was highlighted by a Connor McDavid hat trick. One of the youngest players in the NHL took over the game and helped Edmonton snap a five-game losing streak. Ironically, the other strong performance on Saturday went to the aged, but still, highly-effective Jaromir Jagr who had a three-point night for the Panthers.
Every player suggested in yesterday's cheat sheet produced in some way. On the high end, David Perron had a goal and six shots. Klefbom had a goal for the Oilers and Marc-Andre Fleury had a good game in a losing effort with the Penguins. My team could have done better, but it wasn't terrible either.
Tonight's Games
Columbus Blue Jackets at Washington Capitals
Winnipeg Jets at Carolina Hurricanes
Florida Panthers at New York Rangers
Calgary Flames at Detroit Red Wings
Los Angeles Kings at Anaheim Ducks
Centers
Mark Scheifele ($7300)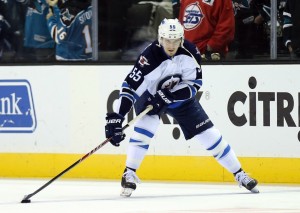 He did not have a good game on Saturday and the NHL leader (at least tied leader) in points isn't going to stay ineffective for long. In his last ten, Sheifele has not been held off the scoresheet for more than a single game, so I expect he rebounds with a strong performance against the Carolina Hurricanes.
Mika Zibanejad ($6100)
He's got three points in his last two games and the Rangers are at home against the Panthers who are a below average team for goals allowed per game. The Rangers are one of the highest-scoring teams in the NHL and Zibanejad should be considered a pretty good value at his price. He has out-produced his fantasy points per game projection in his last two outings and I see no reason this trend can't continue.
Forwards
Patrik Laine ($7100)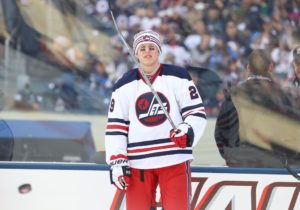 Like Sheifele, Laine has been kind of quiet. He's not scoring anywhere near the incredible pace he'd been scoring at in October and the first week of November —  he has only one goal in his last five games. A pure shooter like Laine is going to need to avoid the streaky play that goes along with a lot of pure goal scorers if he wants to be among the great rookies in goal scoring. Carolina is a stronger team than in year's past, but their team defense is still lacking and this could help Laine get that goal he needs to get back on track.
Sam Bennett ($4400)
Bennett is coming off a goal and an assist performance against the Blackhawks and in that game, he registered six shots on goal. With Johnny Gaudreau on the shelf, the Flames will be looking to a player like Bennett to contribute more and sometimes the misfortunes of one is an opportunity for others. Bennett only has nine points in 18 games, but that could change and at his price, he's potentially worth the gamble.
Defense
Dustin Byfuglien ($5900)
Byfuglien has finally started to get in on the action in Winnipeg with a couple recent performances exceeding his fantasy projections. He's shooting the puck regularly and seeing a ton of ice time. He should be a decent pick against a Carolina team that struggles a bit to keep the puck out of their own net.
Cam Fowler ($5100)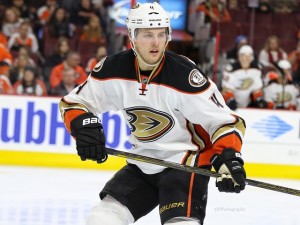 Fowler has 11 points in 18 games and, while he has his ups and downs, has been a decent option for fantasy owners. Fowler sees consistent ice time and is a mainstay on the Ducks power play. He's potentially good for an assist or a goal if the Ducks get any man-advantage time against a Kings team that ranks 20th in the NHL for power play goals against.
Goaltender
Henrik Lundqvist ($8400)
Lundqvist surrendered three goals on 23 shots in Friday's 4-2 loss to the Blue Jackets, which isn't as bad as it sounds considering he was facing the NHL's second-best offense on the road. Still, the Rangers are not as hot as they were a week or two ago and they're beatable, so this is a more risky choice than it would have been in October.
Lundqvist is looking for his tenth win of the season against a team that doesn't average a ton of goals per game. This is as good a bet as any.