Sunday there are six games in the NHL. Of those games, only Winnipeg, Detroit and Anaheim are not playing in back-to-back affairs. There will be a lot of tired hockey clubs in action and it means choosing your players wisely. It also means that with so much unknown, it might be best to take some players with proven fantasy track records.
Yesterday's Games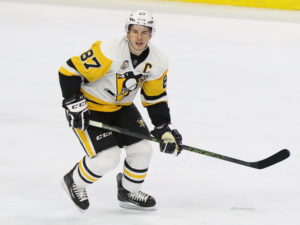 I suggested some huge winners yesterday. Sidney Crosby was part of the Penguins team that won 5-0 over the San Jose Sharks. He got two goals, four shots on net and one block. Because the score was 5-0, it meant that my suggestion to take Brent Burns wasn't as fruitful as I'd hoped, but Burns still managed six shots on net to make him a decent pick considering his team produced no offense.
I also suggested Alex Ovechkin and he came through with a goal, an assist and six shots on goal. I took a couple of Columbus Blue Jackets thinking that 10-0 win might spark a bit of something, but the Jackets came out flat and Cam Atkinson and William Karlsson (my two selections) did ok, but nothing great with six shots on net between them.
Carey Price got the win in net, but there were other goaltenders who did better considering there were two shutouts on Saturday.
Tonight's Games
Colorado Avalanche at St. Louis Blues
Edmonton Oilers at Detroit Red Wings
New Jersey Devils at Carolina Hurricanes
Dallas Stars at Chicago Blackhawks
Winnipeg Jets at New York Rangers
Calgary Flames at Anaheim Ducks
Centers
Tyler Seguin ($7600)
Seguin has 12 points in 11 games and is playing first unit everything in Dallas. He leads the Stars in points, shots on net and power play points. He's going up against a Chicago team that just beat Dallas the night before in a close game. Both teams are travelling and Seguin was held off the score sheet but had six shots on net. I don't see a situation happening twice where Seguin doesn't capitalize on at least one of those opportunities.
Seguin in a proven fantasy commodity and win or lose, should help you get some guaranteed points.
Forwards
Patrik Laine ($6700)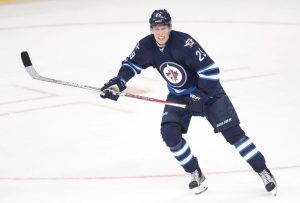 With ten points in twelve games, Laine is too good a rookie to be held off the score sheets for too long. I say that because he has only two points in his last five games. This should change as he takes on the New York Rangers who just came off a game against Boston and is travelling back home.
Laine is leading rookies in goals and has seven on the season. Four of those goals have come on the power play. He's a shooter and like Ovechkin, even when shooters don't score, in fantasy play, they get fantasy points.
Patrick Kane ($8200)
He's an expensive option, but he's a good value and a proven commodity in fantasy play. He has six points in his last three games and added nine shots on net. His Blackhawks are on a bit of a roll having won five straight games and they've already played Dallas once this weekend where Kane did well. There's no reason to suggest he can't have a repeat performance.
Defense
Tyson Barrie ($4800)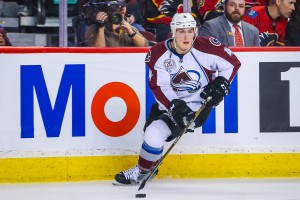 Barrie doesn't have a lot of NHL points in the last four games, but he does have 21 shots on net. That's made him a good fantasy value player despite his not scoring. But, when Barrie does score, his point totals will far exceed the price paid to add him to a fantasy roster. He's a good bet until that happens, which it could against St. Louis.
Goaltender
Henrik Lundqvist ($8300)
The Rangers have won four in a row and Lundqvist has a .224 goals against average with a .913 save percentage. Lundqvist is rested, but the Rangers are not. Winnipeg may fire some shots his way and if the Rangers happen to win, could mean a lot of fantasy points.
If Lundqvist isn't an option for you at his price tag, consider Jimmy Howard of the Red Wings. We don't know yet if Cam Talbot will be in net for the Oilers (back-to-back) but Edmonton is short a back-up goaltender with Jonas Gustavsson down to injury. If Talbot plays, that's a lot of work to throw his way and his opposition could take advantage.