With multiple NHL players becoming mysteriously sidelined by the mumps, I took it upon myself to do some extra, scientific research on other ailments in the NHL. Surprisingly, my studies found unreported nagging problems that are affecting players, especially those who are underperforming or overachieving in fantasy hockey pools across the country.
Here's a preliminary list of five players whose fantasy hockey performance can be attributed to undisclosed illnesses.
---
Jaromir Jagr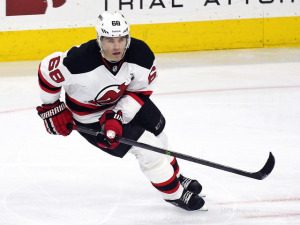 Diagnosis: Aging.
Finally, the robot-like machine that is Jaromir Jagr is finally shutting down. After a tremendous career that puts him fifth all-time in regular season points, the 42-year-old hasn't been able to carry New Jersey like last season. Thanks to 'aging', the Czech vet has lost a step. One common remedy for aging is a strong supporting cast, which New Jersey doesn't provide. Mike Cammalleri, Michael Ryder, and Patrick Elias, the Devils' main offensive core, have 15, 14, and 13 points, respectively.
*Scott Gomez is under further testing, as no one knows what's going on there.*
---
Vladimir Tarasenko
Diagnosis: Superstar Syndrome.
One of the biggest needs in St.Louis' otherwise dominant team was a dominant goal scorer that could take over games. Tarasenko has evolved into that player this season, who was showing signs of Superstar Syndrome in last year's postseason. He's carried that assertive play into the '14-15 campaign, fresh off a hat-trick last Tuesday, and currently sits sixth in league scoring and tied for second in goals. Studies have yet to show if Superstar Syndrome is contagious, though it's bounced around the Blues before (ie. Alex Steen, Patrick Berglund), with Jaden Schwartz and Jori Lehtera being the latest risks.
---
Tyler Johnson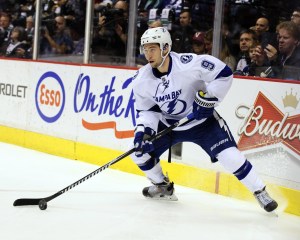 Diagnosis: Rodney Dangerfield Disorder.
Tyler Johnson has to be having the quietest point-per-game campaign in the NHL. Seriously, the guy gets no respect. After a Calder Trophy runner-up rookie season, the undrafted center is tied for 12th in league scoring with Mark Giordano. He's formed a potent second line with fellow Calder candidate Ondrej Palat and the crafty Nikita Kucherov. With Johnson fueling another offensively skilled line, a lot of pressure is taken off super center Steven Stamkos, propelling the Lightning to the top of the Atlantic.
---
Mike Smith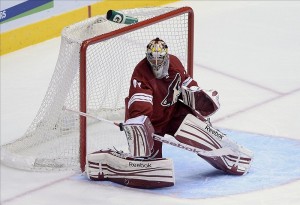 Diagnosis: Trimethylaminuria
Full disclosure: I googled 'ailments that make you smell', and immediately came upon 'Trimethylaminuria'. If anyone is unfamiliar with the ailment, it means 'fish odor syndrome', and I think that's the perfect way to describe Mike Smith's season. The usually rock-steady Smith is tied amongst all goalies for the second most…losses. But, he's third amongst goalies…in goals allowed. He has a measly five wins in 23 games, an unimaginable 3.48 GAA, and laughable .884 SV%. If you haven't cut bait with Smith yet, you either don't want to win your fantasy hockey league, or are a fish odor syndrome sympathizer.
Or, maybe Smith's upset about the name change to 'Arizona', who knows.
---
Marian Gaborik
Diagnosis: Band-Aiditis
He's done it again everyone. After a mesmerizing postseason last spring, the fantasy hockey world thought the Marian Gaborik of old had returned. Unfortunately, the Marian Gaborik of old has returned; that crummy, injury-prone one that is. He scorched the league for 14 goals over the Kings' 26 game Stanley Cup march, but has been limited to just 23 games this year due to band-aiditis (consistent injuries, body-wide). He hasn't been great when he has played either, with an average 17 points (nine coming in the past two weeks). Too bad, as he's one of the best skaters and dynamic scorers when he's fully healthy – if that's possible. His ailment seems to have mentally affected center Anze Kopitar the hardest, who's having a fish odor-y campaign himself. Giving credit where it's due, Gaborik's band-aidits has improved, as he's been on fire the past five games with seven ginos.
---
Freelance sports writer. Ex-intern at The Hockey News and 680 News.