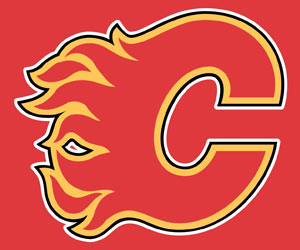 After weeks of speculation and searching, the Calgary Flames have found their man.
The club announced on Thursday morning that they have hired Bob Hartley as the team's 15th head coach (and 17th in franchise history). As of press time, Hartley was expected to be introduced at an afternoon news conference in Calgary.
A native of Hawkesbury, Ontario, Calgary will be Hartley's third NHL head coaching stop, after stints with the Colorado Avalanche and Atlanta Thrashers. He has 651 career games as an NHL head coach, amassing a 329-226-61-34 record. He won a Stanley Cup with Colorado in 2001. Hartley also coached teams to championships in the Swiss National League A, with the ZSC Lions, QMJHL, with the Laval Titan, and the AHL, with the Hershey Bears, where he worked under current Flames general manager Jay Feaster.
It's likely that Hartley's extensive NHL coaching record and championship pedigree is what put him over the top for the Flames position.
In a press release, Feaster praised the club's new hire:
"Bob Hartley is a winner. Bob has won at every level he has coached, from the QMJHL to the AHL to the NHL to Switzerland, and we are confident he is going to continue his winning ways in Calgary," said Flames General Manager Jay Feaster. "He is a tireless worker, an outstanding motivator, a great bench boss and game strategist; and a teacher at heart. Moreover, he is a great person as well. We look forward to Bob and his wife Micheline joining the Flames family, and to Bob taking our hockey club to the next level."
The Flames post will be Hartley's first NHL job since being let go by the Thrashers early in the 2007-08 season for an 0-6-0 start. He replaces Brent Sutter, who coached Calgary for three seasons but failed to reach the playoffs in any of them.
More as this story develops.