Saturday night's tilt between the Vancouver Canucks and Calgary Flames had zero shortage of emotions, as both teams looked to make a statement on the new year. Flames netminder Jacob Markstrom headed into his first game against his former team destined to prove to his new club that he was ready to shake off the nerves of their first game of the season.
All three of the former Canucks in Calgary's lineup last night played a fairly concrete game, but no one on either team had a bigger outing than Markstrom did in the crease. He stopped every shot he faced against his old teammates, which was a huge confidence boost to his new teammates, and that reflected in their gameplay as well as the scoreboard. (From 'Flames 3, Canucks 0: Markstrom solid, but for the wrong team,' The Province, 1/17/21)
The Flames ultimately held down the fort to secure their fourth straight Scotiabank Saddledome home-opener, with the last three victories coming against the Canucks. This win proved to be more than just two points, though. (From 'Snapshots: Markstrom, Tanev lead Flames to shutout victory over Canucks,' Calgary Sun, 1/17/21)
Jacob Markstrom
One word to describe Markstrom's game against the Canucks is electric. He gave his teammates the confidence and stability they needed to simply play their game. The Flames defense did a tremendous job of holding the Canucks to the outside, and cutting down their quality scoring chances, but the Flames still tend to lean towards being a more offensive-style team, so when Markstrom was making all kinds of ridiculous saves, his team's offense was also able to contribute as the puck went the other way.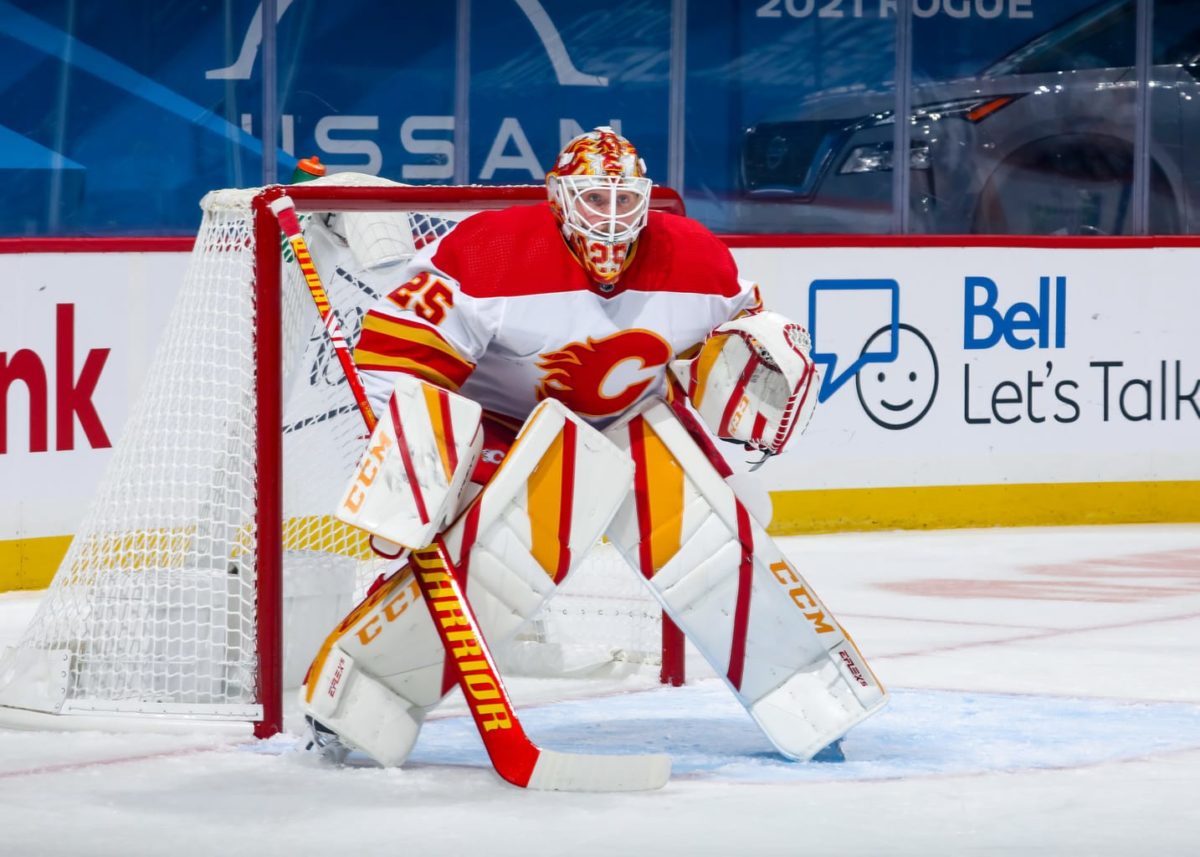 He stopped 32 shots through three periods and looked calm when the Flames ran into penalty trouble. That penalty trouble is something their opponents also ran into, as all three of the Flames' tallies came with the man-advantage. Markstrom was interviewed after the game by Sportnet Flames' Ryan Leslie, where he remained humble about beating his former team.
"I don't know, It's been a weird day, and you knew this game would come up and you know, I'm good friends with most of the other guys. You know, before the game and during the game I just, you know, I just try to be as focused as possible, and focus on the puck and not the player," said Markstrom.
Special Teams Clicking
No question about it, this Flames win was fueled by Markstrom's athletic abilities between the pipes. He provided quality saves, he was steady while handling the puck around his net, and he looked relaxed while doing so. His performance should be heavily praised, especially when it came to his play on the penalty kill.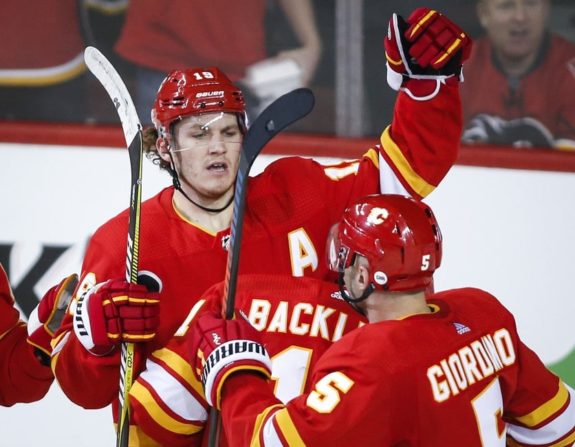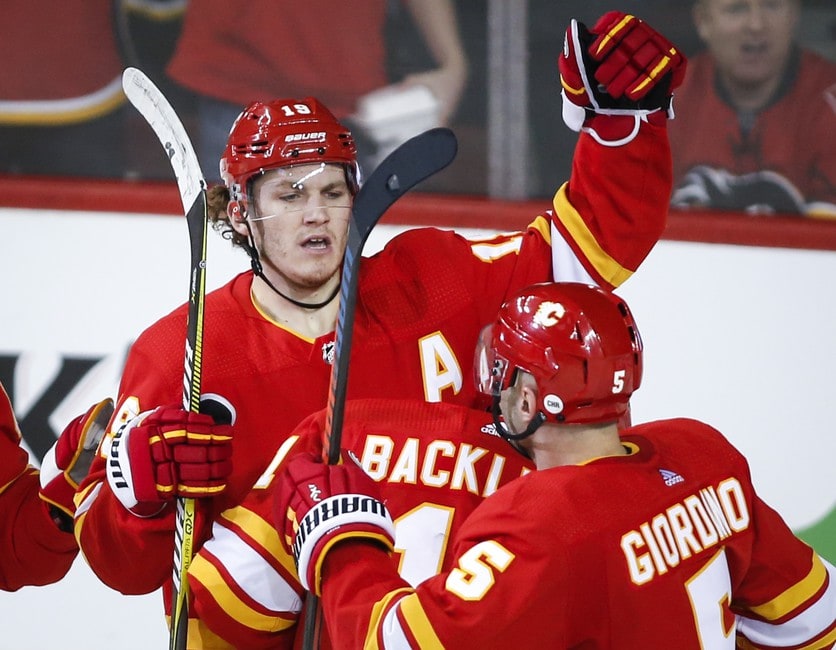 The Flames were in desperate need of a 5-on-3 penalty kill in the first period, and they got the help required to kill the 1:22 of lengthy power-play time from their newly coveted goalie. Vancouver had 15 on-ice shot attempts on the man advantage, but Markstrom shut the door all power-play chances during the Canucks' four opportunities.
---
Latest Flames Content:
---
The Flames found all of their offense via the power play against Vancouver, as the PP unit operated at 50%, registering three goals on six chances. Goals came from Sean Monahan, Dillon Dube, and Matthew Tkachuk. All three Flames goals were set up by nifty passing plays, which is exactly what fans should have expected after not seeing a game on Saddledome ice since March 8, 2020.
What Does a Start Like This Mean?
This Flames win is so much more than just two points in the North Division standings, or a big win for Markstrom. Last night's game proved that this team is still capable of closing out games in big-moment situations. It also proved that this team can still play with a lead, as they have struggled and let go of leads when the pressure mounts in the past.
The win also reveals that the confidence and swagger appear to be back in Cowtown, as the team has earned three out of a possible four points in their first two matches, but they'll need to get right back to work against the Canucks on Monday night, and once again show their supporters that this team's depth is for real this season.
---
---