The Calgary Flames have had high hopes for center Sean Monahan ever since drafting him sixth overall in 2013. And while he has certainly had some good years in a Flames sweater, he has also had some that were considered disappointing by many.
Last season, Monahan only produced 22 goals and 26 assists in 70 games, which was a steep decline from 2018-19 where he put up 34 goals and 48 points. Heading into the 2020-21 season, the spotlight is even bigger for the Flames' top-line center as he lines up against some of the best centers in the league.
On the Coast
Looking to the west, Vancouver's top-line center Elias Pettersson has been on the upswing after making his debut in the 2018-19 season.
Amassing 66 points in both seasons, Pettersson is looking to finally break that mark this season. While it's hard to compare two years against Monahan's seven years in the league, Pettersson did have more points when looking at each of their first two seasons in the league. Monahan did not break 66 points until the 2018-19 season.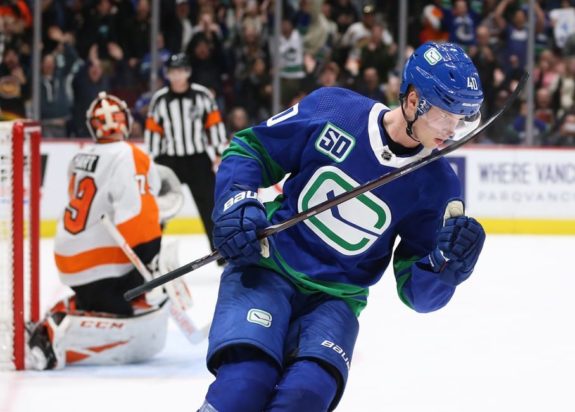 While points are certainly not everything, Pettersson's ability to produce at such a young age has to be encouraging for the Canucks as they look to once again become a perennial playoff team.  
One area Monahan has a sizeable advantage is in the faceoff dot. He held a respectable 52.6 percent last season, while Pettersson struggled only winning 41.8.
When looking at Corsi for % (CF%), both players have been over the 50% mark over the last two years, and Monahan has seen his number stay above that point since the 2016-17 season.
In their first game against each other, Monahan and the Flames were much better than the Canucks with a 5-2 win. He had two assists while Pettersson was held off the scoresheet. So far, he has been the better player as Pettersson has looked sluggish out of the gate.
Battle in the West
I think it would be hard to argue Monahan is the best center in Alberta with Leon Draisaitl and Connor McDavid residing in Edmonton. With the Oilers employing two of the top centers in the league, Monahan has yet to reach that level, and at this point, it's hard to see him ever reaching the level of McDavid or Draisaitl.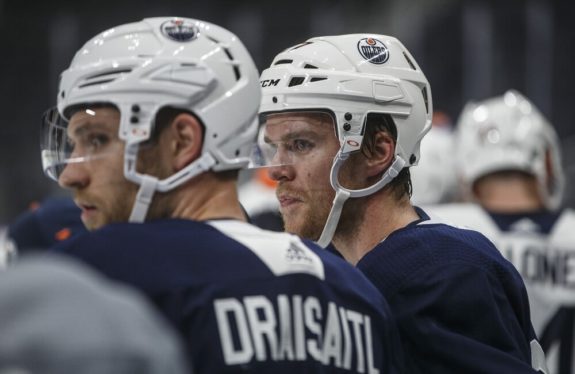 Both of the Oilers' centermen have eclipsed the 100 point mark multiple times in their career, and Monahan has yet to do so. Where Monahan does have the upper hand is in playoff experience as the Flames have made the postseason four times since he has been on the roster, while the Oilers have done so only twice.
Keeping out west, the Winnipeg Jets have Mark Scheifele who has continued to put up big numbers. Both players have now played over 500 games in the NHL and Scheifele has 32 more total points.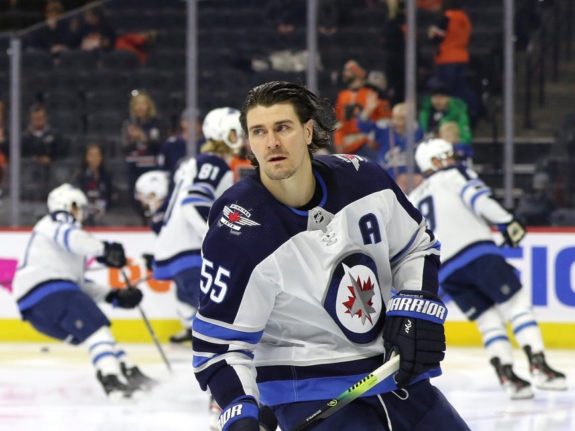 So while Scheifele has had more fanfare in the last couple of seasons, had Monahan continued upwards after his big 2019-20 season, they likely would have been near the same amount of total points. From a CF % perspective, Scheifele holds a one percent lead at 51.
Eastern Front
When looking at the Toronto Maple Leafs, like the Oilers, it would be a tough argument that Monahan brings more than either Auston Matthews or John Tavares.
The biggest value Monahan brings would be his significantly lower cap hit of $6.375 million compared to $11 million for Tavares and $11.64 million for Matthews.
Both Toronto centers have topped Monahan's points per game in the last two seasons and the Leafs rely heavily on both as they play a ton of minutes. The pair of Maple Leafs will get their first look at Monahan and the Flames this Sunday afternoon, and Calgary will be relying on their top center to play lots of minutes against the top lines in Toronto.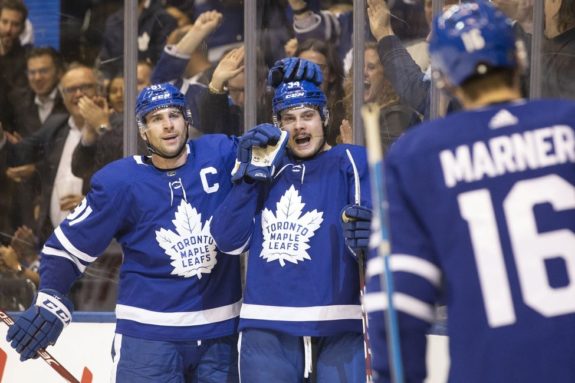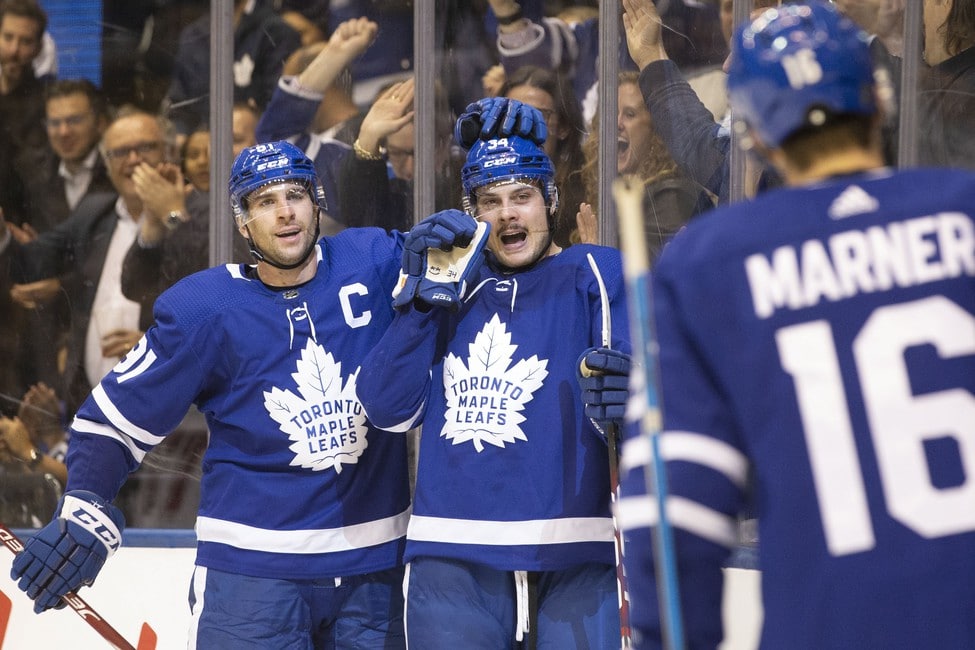 In Ottawa, the young rebuilding team has no clear cut number one, though Josh Norris has lined up alongside Brady Tkachuk and Drake Batherson on the first line. While Norris got into three games last season, this is truly his first opportunity, and while the 21-year-old has shown promise this season with three points in three games, the more experienced Monahan no doubt brings more to a club looking to contend.
With Monahan averaging over 19 minutes in the first three games of the season, which is three more than Norris, it's clear the Flames need their top center to reach their high expectation levels.
And speaking of high expectations, the Montreal Canadiens have deployed Phillip Danault on the top line with Brendan Gallagher and Tomas Tatar. While not a high offensive threat, his defensive game and hard-nosed playstyle are certainly tough on other Canadian top lines.
Monahan's offensive upside is far greater than Danault's as the Montreal center's highest point total is 40 back in 2016-17. If Monahan can continue on his current pace, or close to it, he will likely be a more valuable piece as the Canadiens rely heavily on depth. Not taking anything away from Danault, who is a great player, it's just hard to imagine he can bring a ton more offense than he has brought in the past.
Bounce Back
Overall, Monahan could easily be classified as one of the top centers in the North Division — if he can return to his best form after last season's dismal performance. With Johnny Gaudreau attached to his hip, who is also searching for a better offensive season, there are tons to prove for the pair.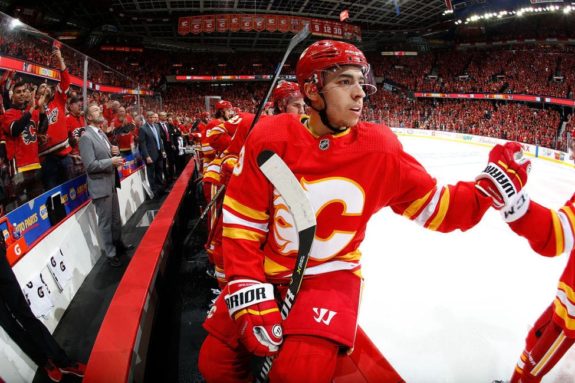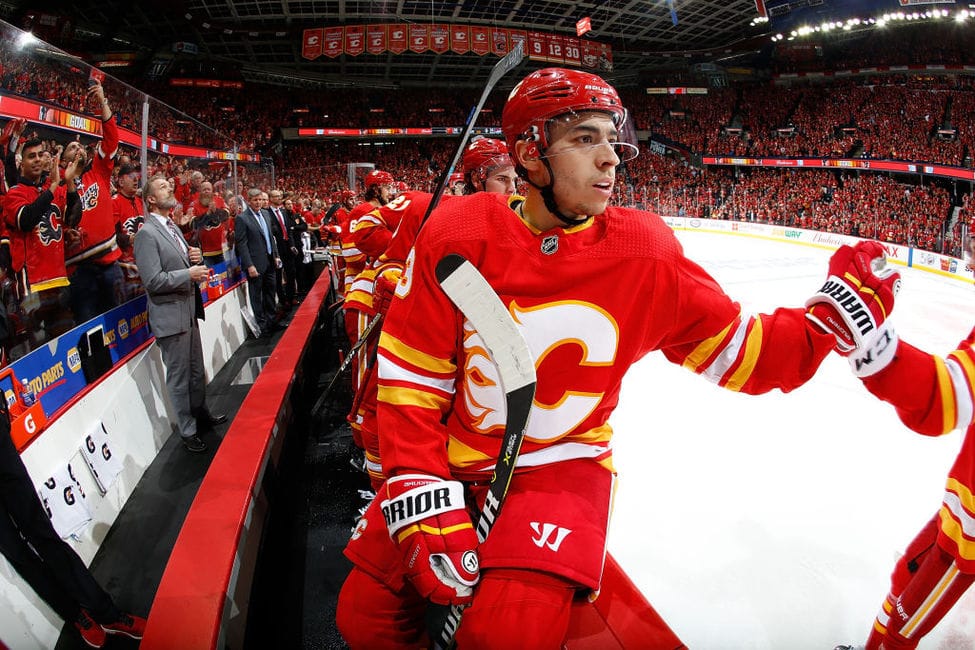 The all-Canadian division is going to be an all-out battle all year, and the Flames will need Monahan to be one of the best centers in the country if they want to make a deep playoff run.
---
---
Southern Alberta reporter/photographer who also covers the Calgary Flames for The Hockey Writers. Big hockey, baseball and basketball fan. Aside from sports, I also love music.