A question mark heading into this season for the New York Islanders was the third line, more specifically, who would be playing alongside J.G. Pageau. To start the season, Ross Johnston has been given chance to be a regular for the first time in his career. He's been okay; not a liability, but it's clear he's better suited to be a Matt Martin upgrade, though who knows when, or rather if, that'll happen.
On the opposite wing, Oliver Wahlstrom and Kieffer Bellows seemed to be front runners during the short training camp, with the latter winning out so far. It was a rare move for a team that values veteran presence and hasn't given rookies a long leash. Here's how the choice is playing out so far.
Bellows Adapts
The bridge between the good and bad with the Islanders through four games has been Bellows. He isn't playing poorly, that's for sure. However, his play isn't aligning with what many were expecting when he was drafted in 2018 as an offensive threat. He did have three points in eight NHL games and 31 points in 52 AHL games during the 2019-20 campaign, so it's clear he's able to grow and meet the demands of higher-level hockey.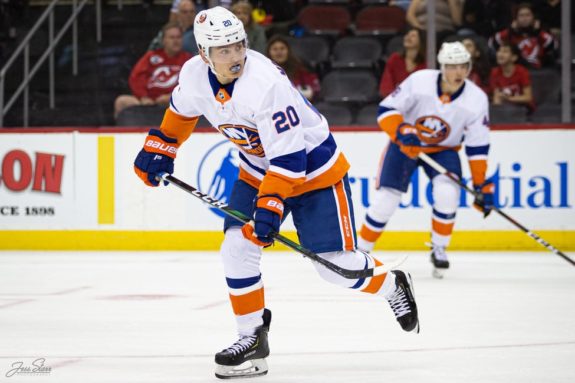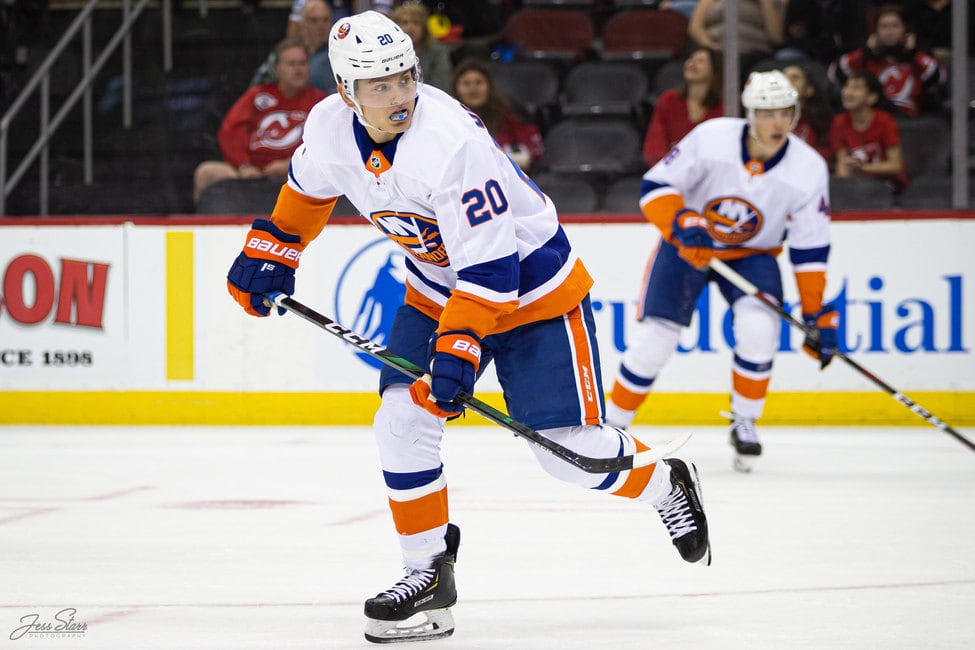 This season, he's been held scoreless through the team's first four games, which isn't problematic in and of itself; it takes time to find your game early in a season, especially one with such crazy circumstances. He's finding ways to get involved, though, throwing a ton of hits, and getting more comfortable with the puck every game. The issue bubbling up is that he's been shoe-horned into a role he may not be fit for or that showcases his talent.
The "Dal Colle" Effect
What gives me pause is that we've seen this before with offensive-minded rookies and it's a little cause for concern. Michael Dal Colle is the most recent example, getting mostly bottom-six minutes and being forced to change his game from an offensive player to a forechecking, grinding forward. What's more, fans take aim at a player for a lack of production when they aren't being set up for success based on their skill set.
Don't get me wrong, there's nothing inherently wrong with a player adapting his game to a new role and finding success. These players' goal is to earn a consistent spot in the lineup however they can, so they won't complain about getting the chance to throw an NHL sweater on every night. However, some players, like Dal Colle, seem to fall into this nebulous zone and it clearly affects their play. He's become a good defensive player, but, as I've said often on the Nassaumen Hockey Podcast, he treats the puck like a hand grenade as if his confidence is shaken.
In addition, eventually, the Islanders need to fit a player into a position aligning with their strengths, not just an open roster spot, especially with the team's often anemic scoring. Pageau is really talented and loosening the reins on Bellows, and perhaps finding another winger that isn't Johnston to raise the skill level on that line, could only mean more offensive production as he finds his game.
It's really difficult to criticize Barry Trotz and Lou Lamoriello's choices in their two-year tenure. Trotz pushed all the right buttons during the Islanders' playoff run last summer, artfully swapping players and mixing lines to help the team make it to the Eastern Conference Final and give the Tampa Bay Lightning a run for their money.
For Bellows, and Wahlstrom when he eventually gets his chance this season, it's important that they have some room to maneuver out there. The team's structure is vital — we've clearly seen that and how much success they can have when it's followed — but for young players learning the league, creativity is also important. Will they be able to find their voice and weave their style with the Islanders' structure? It'll be worth keeping an eye on as the season progresses.
Want more Islanders content? Check out the Nassaumen Hockey Podcast, hosted by The Hockey Writers authors James Nichols and Jon Zella. Follow on Apple Podcasts, Spotify, and Google Podcasts!
---
---