The Calgary Flames organization have had their eyes on a new arena for their club for quite some time. Their current home, the Scotiabank Saddledome, is the third-oldest building in the National Hockey League, so you can imagine the excitement among Flames fans when the team's ownership group and the City of Calgary finally reached a deal.
Related: 7 Cool Things About Johnny Gaudreau
Although a new arena is a necessity for Calgary as the Saddledome continues to age and deteriorate, the road to a new arena hasn't been all sunshine and rainbows for either the Flames, or the City of Calgary (from "This is a building that needs to be replaced' — Bettman on the antiquated Saddledome,' Calgary Herald, 01/30/2015). With a mayoral election set to take place in Calgary on Oct. 18, 2021, could the future home of the Flames be in the crossfire again?
Jeromy Farkas
In Calgary's 2017 municipal election, Jeromy Farkas was elected as a member of city council. Farkas had strong feelings towards the new arena prior to a vote in 2019 for councillors to decide if the project was right for Calgarians. When Council voted 11-4 in favour to spend $275 million of public money on the new arena, Farkas was 1 of 4 councillors who did not support the project, as he felt the money should have gone to other public needs.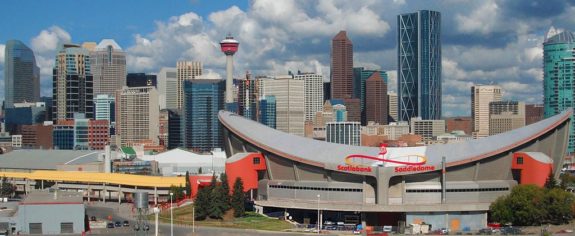 14 months after saying "I think we need to focus on our needs rather than our wants" when talking about voting no to public spending on the arena, Farkas announced he's running for mayor of Calgary in 2021.
Naheed Nenshi
Calgary's current mayor since 2010, Naheed Nenshi, is also running in Calgary's 2021 municipal election, and despite being the mayor to get the arena deal done, he hasn't always supported the idea, either (from 'With Nenshi re-elected as Calgary mayor, the Flames' arena issue enters new phase,' National Post, 10/17/2017).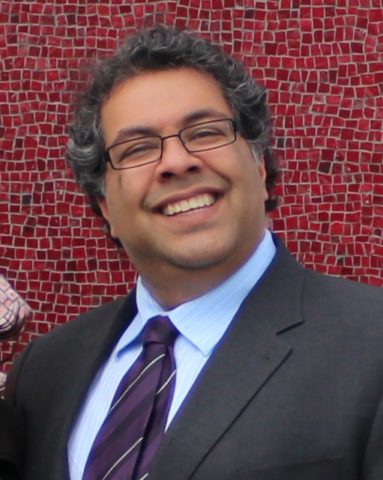 In 2017, the Calgary Sports and Entertainment Corporation offered the city $275 million towards a $500 million arena. This is the same amount they are offering in the current deal, only now taxpayers will have to pay an added $90 million on the Victoria Park site arena, and this is mainly due to the cost of the Saddledome's demolition. Fun fact, that is only $7.7 million more than the entire Saddledome, as its completed price tag was $97.7 million in 1983.
The Logistics
On Thursday, I spoke with Jeff Davison, a city councillor who was willing to address a burning question I had. I asked him, "if Jeromy Farkas is able to win the 2021 election, does he then have the power to reverse the new arena project?" His answer sounded confident.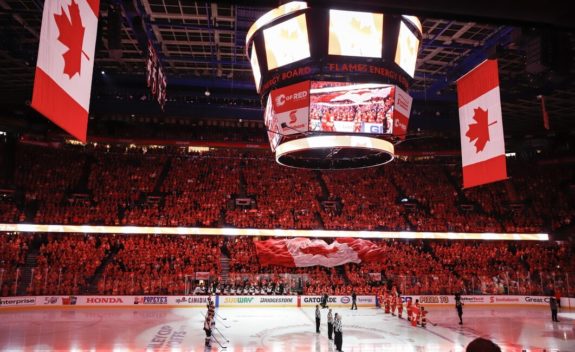 "With construction beginning in August 2021, and the election in October that same year, I just don't see that being a possibility. It would be extremely difficult to stop an already started project, and let's not forget, this isn't just a new home for the Flames" said Davison. He also stressed the fact that Victoria Park is due for a new project, as it will bring in major revenue for Calgary (from New Calgary arena could see Flames' owners revenue increase by estimated $48.7 million, confidential analysis suggests,' The Star, 07/29/2019). In 2016, it was estimated that a new arena would bring in $151.8 million annually, and of course, as four years have passed since that study, the estimate on generated revenue continues to grow.
Sigh of Relief
All who are in favour of a new arena for Calgary can sleep easy knowing that regardless of who is mayor, the new arena will get built. Of course, for me, that comes with both positive and negative feelings.
Related: Flames GM Brad Treliving's Draft History
I witnessed my first NHL game in that old barn when I was eight years old, met my hockey heroes, and even interviewed a few of them during my internship with Sportsnet Flames radio. At the end of the day though, I think we all need to embrace change, and appreciate the time we had the NHL's nicest (and only remaining) arena built in the 1980s.
---
---
My job as a writer is a dream come true. I wake up every day and remember, this is the kind of job I've wanted since a very young age. In order for me to continue fulfilling that dream, I need you, the reader, to let me know how I'm doing. Feel free to subscribe to The Hockey Writers, and drop a comment regarding anything Calgary Flames. Thank you!