At the beginning of the year, fans were getting ready for a potential playoff showdown in the Battle of Alberta. It would've been the first playoff series between the Edmonton Oilers and Calgary Flames since 1991. However, fans will have to wait another year for that to potentially happen. Regardless of the Flames potentially finishing higher in the standings this year, a case can be made to say the Flames are worse off than the Oilers right now.
Before we get to that, let's look at some similarities. Both coaches are potentially on the hot seat with Glen Gulutzan and Todd McLellan facing their fair share of criticism. The general managers for both teams have also drawn the ire of fans as well. Brad Treliving and Peter Chiarelli haven't been afraid of making bold moves in recent years, but their overall asset management has been questioned.
Both will likely get another chance to right their wrongs and get their teams on track, but who's got the most work to do this summer?
Flames' Hamonic Fiasco Could Cost Them Dahlin
For any Oilers fan that thinks their season was bad, remember what's happened to the Flames, and the cost they paid to be this bad. Last summer, Treliving traded the Flames 2018 first-round pick, their second, and conditional second to the New York Islanders for defenseman Travis Hamonic. The conditional second becomes a 2019 pick if, and when, the Flames miss the playoffs this year. Calgary will then receive the Islanders fourth-round pick next year.
Related: Calgary Flames – 7 Worst Trades in Franchise History
The key is that first-round pick, and that the Flames did not lottery-protect the pick. Whether it was overlooked, or Treliving was that confident in believing he didn't need to protect the pick, it could come back to bite Calgary. It's no secret a franchise defenseman in Rasmus Dahlin is going to be the first overall pick. With the Islanders going to miss the playoffs this season, they now have two chances at winning the draft lottery.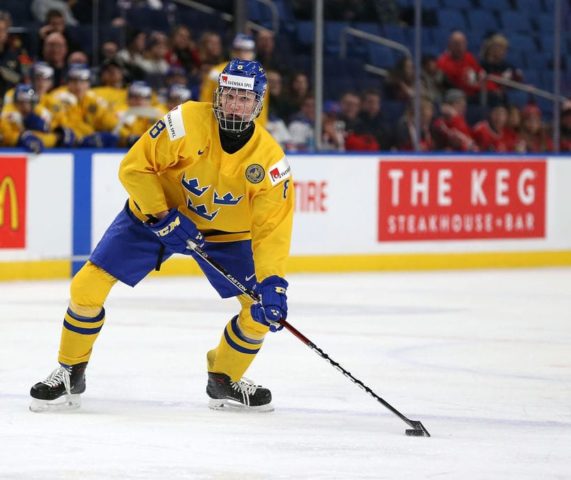 What if the Islanders win the lottery with the Flames pick? For all the trash talk from Calgary fans about how Edmonton got four first overall picks in six years, it would really hit hard if their pick won the lottery, only for another team to have possession of that pick. Flames fans also give Oiler fans plenty of grief over the Griffin Reinhart fiasco that netted the Islanders Mathew Barzal.
But if the Islanders end up with Dahlin, this Hamonic deal could end up being one of the worst trades in NHL history. The Flames are also in tough for the next two drafts. Calgary also dealt their 2019 third-round pick (conditionally) to the Arizona Coyotes in that Mike Smith trade. So between the next two drafts, the Flames have just two picks in the first three rounds of the draft. All they have right now is a 2018 third-round pick, and a 2019 first-round pick.
That puts the Flames at a disadvantage compared to the Oilers from one perspective because they won't have the necessary picks to wheel and deal this summer to strengthen their roster. Their starting goalie, Smith, is also 36-years-old and entering the final year of his deal next season, and his successors (David Rittich, Jon Gillies) aren't there yet. Calgary has an excellent top line, but the rest of the forward depth needs some work.
Both Flames & Oilers Have Plenty of Question Marks
As much as it's fun to rag on Calgary for what's happened, and their bid for a new arena that's turned into a circus, Edmonton isn't well off either. The Oilers got caught up in expectations after coming within one win of the Western Conference Final a year ago. Thus, Chiarelli overestimated the capabilities of his roster. As much as fans were disappointed some players (Jesse Puljujarvi, Anton Slepyshev, Drake Caggiula) weren't able to take that next step, how much of that was because they bought into lofty expectations?
Related: Oilers Shouldn't Trade Ryan Nugent-Hopkins
Going into the offseason, the Oilers will need a scoring winger for Connor McDavid's left side. There's a possibility Ryan Nugent-Hopkins ends up winning that spot in the long run, but regardless there's a need for a top-six scorer who can put up 20 goals or more. Puljujarvi isn't quite there yet but could take steps forward next year. Kailer Yamamoto will be penciled into the lineup as well after a dominant campaign in the WHL.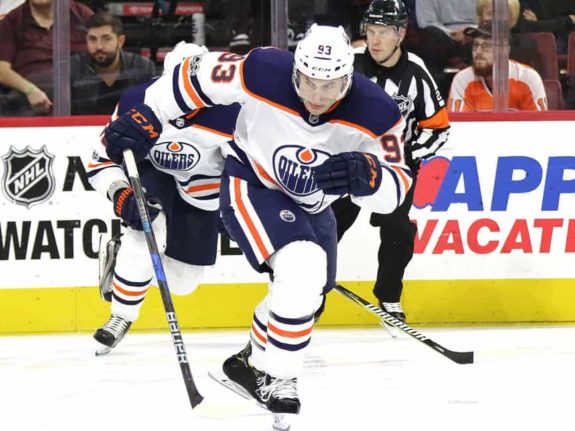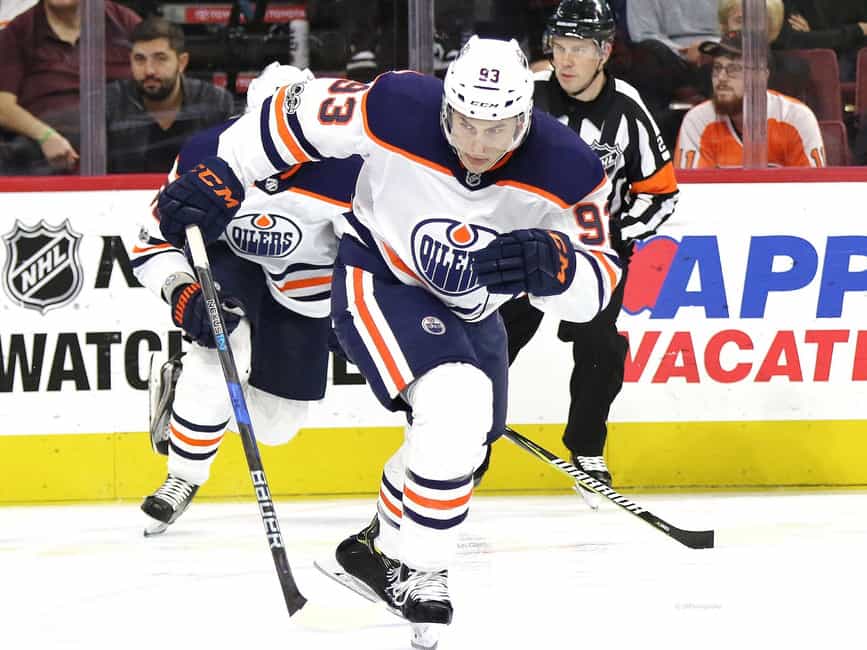 But can either of them be counted on as consistent top-six forwards next season? Another need is on defense. The Flames have a very mobile defense group led by Mark Giordano, and T.J. Brodie (even in a down year). Edmonton doesn't have a true No. 1 defenseman in their lineup and there are questions about Oscar Klefbom's ability to stay healthy. When the 2017-18 season ends, Klefbom will have missed 90 games over the past four seasons since being an NHL regular.
Edmonton's also played much better down the stretch than Calgary has, which makes you think maybe the Oilers are turning a corner heading into next season. The Oilers special teams were dead last in the league in both categories. However, since Mar. 1, their power play has improved to 17th (18.2%), while their penalty kill now sits seventh (87.1%) overall. Calgary's power play during March has dipped to 4.2%, but their penalty kill is a staggering 95%.
Related: Edmonton Oilers Trade Value – Forwards
Overall, we're talking about the offseason, and right now Edmonton, believe it or not, has more tradeable assets than the Flames. If the Oilers add Dahlin this summer, their defense will be set for the foreseeable future with Klefbom, Darnell Nurse, and Adam Larsson being a fairly competitive top four. If not, and Edmonton ends up picking in the top three, they'll have an opportunity to either add a top end scorer like Filip Zadina or Andrei Svechnikov.
If they end up anywhere in the top ten, they'll add something of value that could help this club. Calgary doesn't have that luxury. They also don't have the luxury of continuing to mortgage future assets to help their roster, while Edmonton does have expendable picks. If the Oilers sort out their scoring, add a defenseman, and add another asset through the draft, they'll be better off than the Flames heading into 2018-19.