The pitchforks and torches are out. It's easy to question the abilities of Edmonton Oilers general manager Peter Chiarelli. Fans are upset with his asset management and misappropriation of funds under the salary cap. Then there are the trades that have blown up in the Oilers' face.
Say the names Taylor Hall, Jordan Eberle, or Griffin Reinhart, and Oiler fans will be seeing red. Chiarelli's public approval is at an all-time low. Whether he returns next season remains to be seen. It's likely that chief executive officer Bob Nicholson and owner Daryl Katz will give Chiarelli a public endorsement and a chance to turn things around.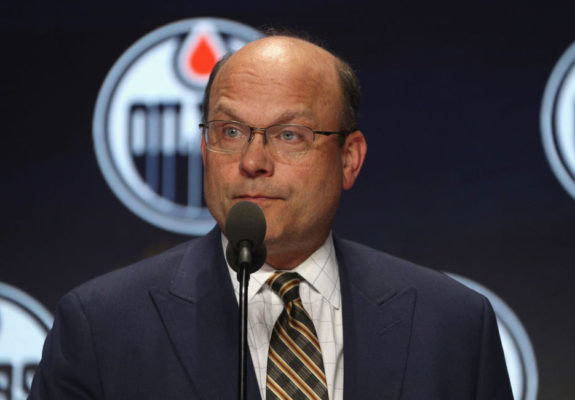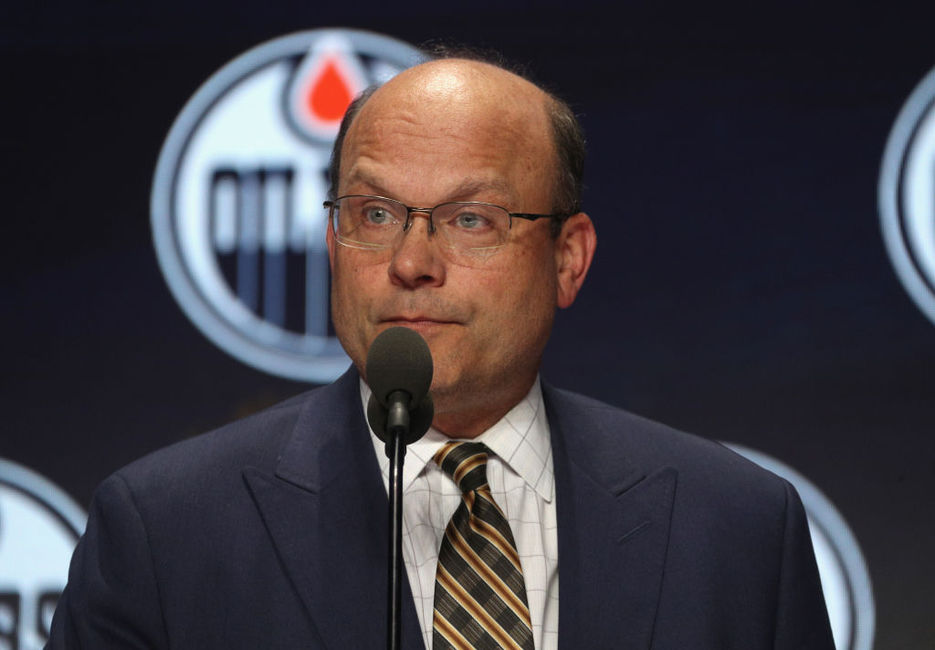 Then again, what if they don't? We discussed my thoughts on the matter last week, but this time we'll play devil's advocate. If the Oilers were to fire Chiarelli this summer, who should replace him? Here are five excellent candidates for the GM job if it is to become vacant.
Bill Zito
Current Team: Columbus Blue Jackets (Assistant GM)
Bill Zito has followed the path of other agents turned managers like former Vancouver Canucks GM Mike Gillis. The Columbus Blue Jackets hired Zito as their assistant GM in August 2013. Prior to that, he represented a prominent list of NHL players like Antti Niemi, Brian Rafalski, Tuukka Rask, Kimmo Timonen, and Tim Thomas. With Columbus, Zito manages their very successful AHL affiliate, the Cleveland Monsters.
Zito helped lead the Monsters to the 2016 Calder Cup championship. Prior to that he was apart of USA Hockey's national team program and helped them win a bronze medal at the 2015 World Championships. He has quickly become highly regarded since jumping into a managerial spot. Before the Buffalo Sabres named Jason Botterill as their GM last spring, Zito was in the running for that job.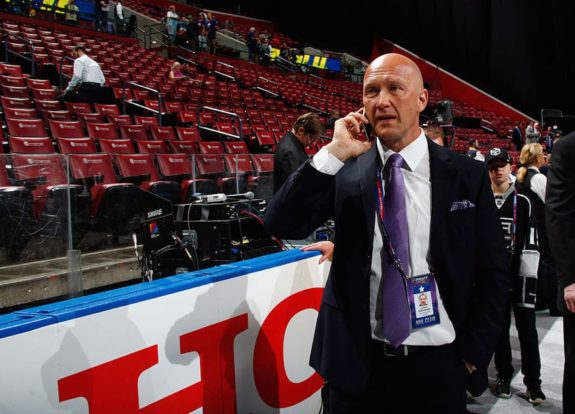 One of the problems for the Oilers is their cap management and Zito might be an upgrade on Chiarelli. He's driven a hard bargain in the past and was key in getting guys like Niemi, Rafalski, Timonen, and others, big money deals. Zito's experiences on both sides of the fence might help the Oilers get out of their current salary cap woes. He also played a key role in helping the Blue Jackets get out from under the David Clarkson contract last summer. Maybe he can do the same with Milan Lucic.
Tom Fitzgerald
Current Team: New Jersey Devils (Assistant GM)
With the Carolina Hurricanes looking for a new GM to replace Ron Francis, Fitzgerald was interviewed for the position. However, Fitzgerald withdrew his name from the candidacy stating that it just wasn't the right time for him to leave New Jersey. Maybe it's because the Devils are vying for a playoff spot right now or maybe because the Hurricanes GM job is believed to be a grossly underpaid position.
Related: Oilers Trade Value – Goalies & Defense
Carolina's new owner Tom Dundon will be hardpressed to find an astute GM and wants to be more hands-on than other traditional owners. If he's anything like Ottawa Senators owner Eugene Melnyk, you can understand why so many are turned off. But what about a position where money wasn't an issue, like in Edmonton? Oilers owner Daryl Katz would be willing and able to pay top dollar for a smart guy like Fitzgerald.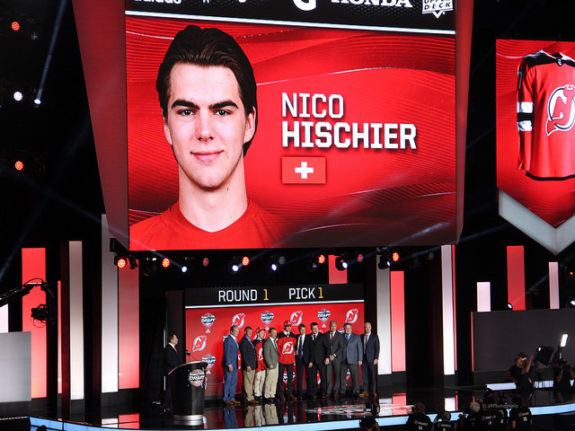 In July 2007, Fitzgerald joined the Pittsburgh Penguins as their Director of Player Development. His name is on the Stanley Cup from the 2009 championship and that summer he was promoted to the Penguins' assistant GM next to Ray Shero. After Shero was fired and signed with the Devils, Fitzgerald followed in 2015. Together the two robbed the Oilers of Taylor Hall and have turned the Devils back into a potential playoff team with speed, skill, and a healthy prospect pipeline.
Mike Futa
Current Team: Los Angeles Kings (Assistant GM)
Like Fitzgerald, Futa also withdrew his name from the Hurricanes job. It's believed Futa didn't want to take his focus off the Kings' playoff push. He's been biding his time and has been pursued for GM jobs on numerous occasions in the past. There was even talk that he'd get the job in Los Angeles when Dean Lombardi was fired last summer.
Related: Oilers Trade Value – Forwards
You have to respect the body of work that Futa has put in over the years. He's now in his 11th season with the Kings, and prior to that was a GM for the OHL's Owen Sound Attack. He's worked in scouting and, since joining the Kings, Futa's had a hand in drafting some key players for Los Angeles over the years. Drew Doughty, Wayne Simmonds, Alec Martinez, Tyler Toffoli, and Adrian Kempe were all drafted while Futa was with Los Angeles.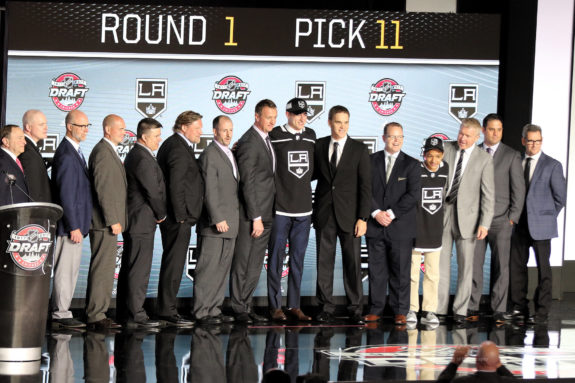 Between the 2009 and 2010 drafts, only three of the Kings' 15 picks didn't play in the NHL. Futa oversees L.A.'s AHL franchise and in 2015 the Manchester Monarchs won the Calder Cup. He was nearly hired by the Calgary Flames in 2014 and was in the running for the Buffalo job last summer. He also won two Stanley Cups with the Kings in 2012 and 2014. If you're looking for a guy that's been around the block and knows how to build a championship team from the ground up, Futa's the guy.
Julien BriseBois
Current Team: Tampa Bay Lightning (Assistant GM)
You'd be foolish to think that Steve Yzerman turned the Lightning around all by himself. BriseBois was hired in July 2010 and works hand in hand with Yzerman. Like most assistant GMs, he runs the Lightning's AHL affiliate and from 2012 to 2017 their affiliate has made the Calder Cup Final three times. The Norfolk Admirals won the 2012 Calder Cup under his guidance.
Related: Oilers – Five Options to Replace Todd McLellan
BriseBois's played a key role in the Lightning's drafting and developing. Tampa Bay continues to find talent in every round of the draft. Nikita Kucherov, Ondrej Palat, Cedric Paquette, Jake Dotchin, Adam Erne, Brayden Point, Anthony Cirelli, and Taylor Raddysh were all found outside the first round. It's part of the reason BriseBois was named the top executive under 40 by The Hockey News in 2011.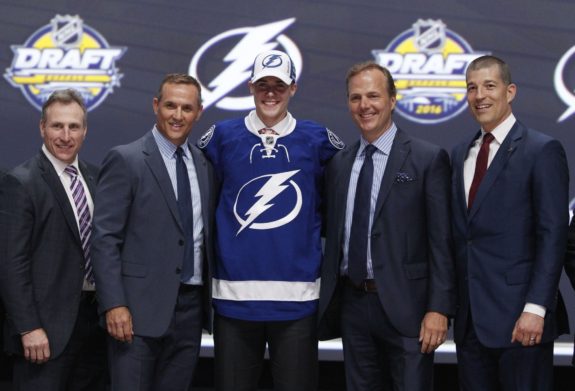 Now 41-years-old, BriseBois spent nine seasons with the Montreal Canadiens in varying capacities. He has an astute understanding of the cap which is why the Bolts have found ways to be competitive year in and year out. He's also got a very good scouting background and an eye for talent. He's a highly educated hockey mind that is ready for an NHL GM job, it's just a matter of time until someone plucks him from Tampa.
Paul Fenton
Current Team: Nashville Predators (Assistant GM)
Lastly, there's the guy at the top of every list, Paul Fenton. Along with David Poile, the two have turned a non-traditional small market into a hockey hotbed. With almost two decades in Nashville, Poile and Fenton have built through the draft. They're now on the verge of winning their first Stanley Cup in franchise history. They came close last year, but thanks to the work put in by Poile and Fenton, they could do it this year.
Related: Oilers Shouldn't Trade Ryan Nugent-Hopkins
Fenton's played a hand in drafting some significant players for Nashville like Roman Josi, Mattias Ekholm, and Viktor Arvidsson. All of those aforementioned players were found outside the first round. Fenton has been tutored by Poile for quite some time and is walking away with a keen eye for scouting talent, a shrewd understanding of the salary cap, and an understanding of how to build long-term.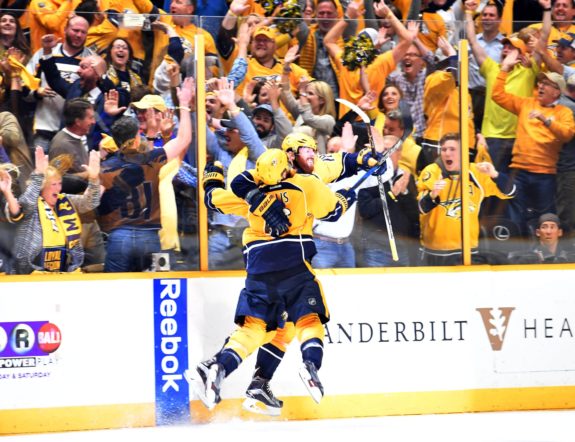 Some might say those are all weaknesses in the Oilers' current managerial structure. Adding a mind like Fenton would go a long way in solving some of the player development problems that have plagued the organization for years. Nashville's managerial group also understands asset management better than anyone in the league.
They came out light years ahead with the Shea Weber for PK Subban trade and continue to get good value in trades. If Fenton becomes available, Edmonton shouldn't just knock on his door, they should back up a Brinks truck and tell him to name his price.
Oilers YYC Podcast
I made an appearance on Episode 40 of the Oilers YYC Podcast where we discussed a wide range of topics. Will Chiarelli be fired? Should the Oilers trade Ryan Nugent-Hopkins? What's been the biggest takeaway from the 2017-18 season? What's been the biggest letdown? Lastly, what Jujhar Khaira means to the Punjabi community.
Can you think of any other names to consider for the Oilers GM job if it were to become available this summer? It's all here on the latest edition of the Oilers YYC Podcast. Leave your thoughts in the comment section below.