On a night when the Calgary Flames scored an impressive seven goals against the Ottawa Senators, their offensive outburst was the last thing making headlines when it was all said and done. Shortly after the Flames collected two points on Thursday, the team relieved Geoff Ward of his coaching duties and re-hired two-time Stanley Cup winner Darryl Sutter as head coach. 
Sutter served as the Flames' head coach from 2002 until 2006 and remained in the organization as general manager until 2010, a role he assumed in 2003. He took Calgary to Game 7 of the 2004 Stanley Cup Final before winning his first and second championship titles with the Los Angeles Kings in 2012 and 2014. He hasn't been behind the bench since 2017, and news of his hiring was shocking given the timing but also exciting.
The writing was on the wall for Ward, and his time as head coach ended with a 35-26-5 record.
Unexpected Timing, Not Unexpected Move
No one was expecting it after a 7-3 victory, but the Flames felt a coaching change was necessary after going 11-11-2 through their first 24 games. No question, this move was in the works for some time, and was not an overnight decision. Ward has been heavily criticized this season, specifically in recent weeks (from 'Flames fire head coach Geoff Ward, bring back Darryl Sutter,' Calgary Sun, 03/05/21).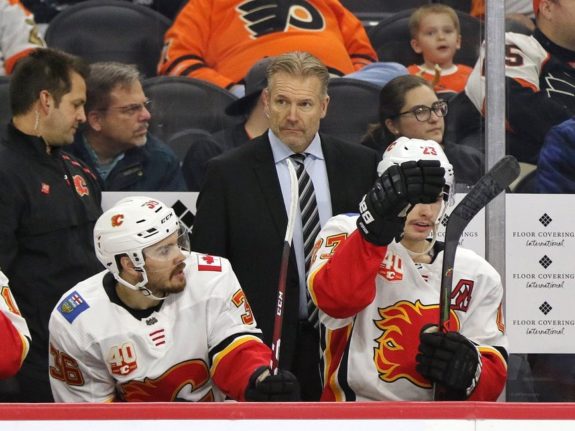 It's hard to understand why things went so poorly for Ward and the Flames. He successfully transitioned behind the bench after Bill Peters was fired last season, and the team beat the Winnipeg Jets in the qualifying round of the playoffs. If anything, the Flames improved their roster during the offseason by picking up star goaltender Jacob Markstrom and steady veteran d-man Christopher Tanev.

Homecoming For Sutter
Sutter comes to Calgary with 18 years of NHL coaching experience, including with the Chicago Blackhawks, San Jose Sharks, Calgary Flames, and Los Angeles Kings. He has a 634-467-101-83 career coaching record, ranked 17th in all-time wins. At 62 years old, Sutter is considered a fairly hard-nosed coach who has a record of holding players accountable, which may benefit those who are struggling to contribute.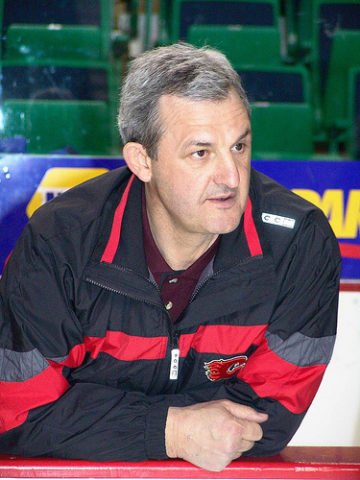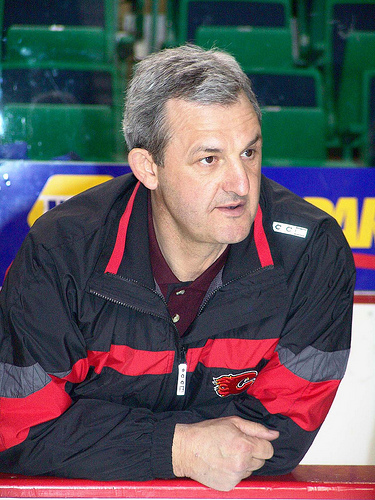 It's still unknown when Sutter will join the Flames. Because of the NHL's quarantine rules, he'll have to complete a mandatory isolation period. The good news is that he'll have three seasons to get comfortable in his old stomping ground, as the Flames signed him to a three-year deal. Pat Steinberg of Sportsnet 960 says his guess is that if Sutter is unavailable to join the group immediately, assistant coach Ryan Huska will likely become the interim coach until he is ready.
From an outside viewpoint, this is a very smart move by the Flames. Sutter is an Alberta boy who knows the organization well, hates to lose, holds players accountable, and has the championship titles to back it all up. Although we don't know how he'll do behind an NHL bench for the first time in 4 seasons, his boastful resume and reputation should be enough to bring some excitement and, hopefully, rejuvenate the team.
---
---