It's been just over a month since the Calgary Flames and general manager (GM) Brad Treliving chose to part ways. At the time the decision was announced, it simply sounded as though the 53-year-old needed a change, and with his contract set to expire, was able to do so.
Related: Flames & Red Wings Have 3 Potential Trades to Partner On
While there were rumors of what led to Treliving's decision, it didn't appear that he and the organization were on bad terms with one another. There had been whispers for some time that the long-time GM was looking to move on and perhaps take on an opportunity with another team, and that certainly appears to be his plan now. Unfortunately, he hasn't been able to do so.
Flames Not Allowing Treliving to Interview with Other Teams
Despite the fact that Treliving is no longer with the organization, he remains under contract until June 30. This has prevented him from being able to interview with other teams, most notably the Pittsburgh Penguins, for a GM position. Not because the league won't allow it, but because the Flames themselves won't.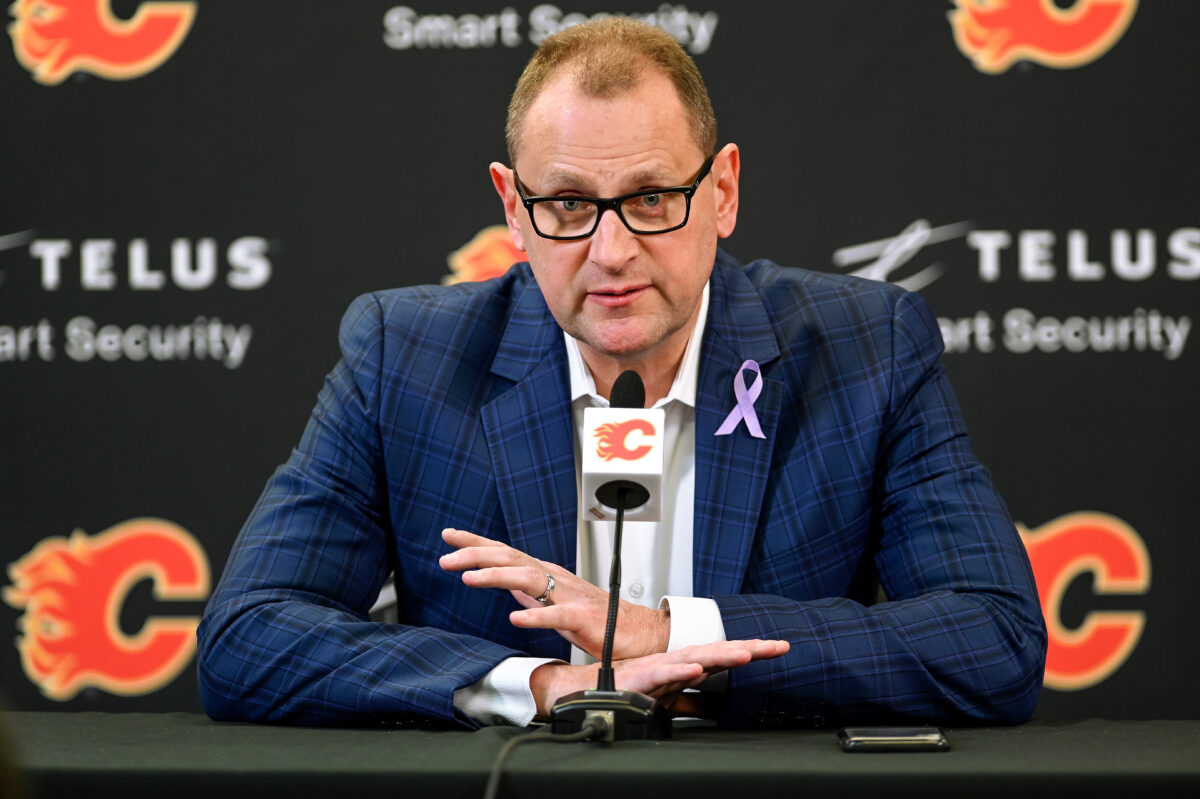 For reasons unknown, the Flames refused the Penguins permission to speak with Treliving about their vacant role, letting them know they would have to wait until July 1. This is something that other teams have done in the past, though generally, those said GMs have had additional term left on their contracts.
Treliving's situation is much different, given that his deal is set to expire. That, topped with how well-respected he was said to be by everyone throughout the organization, makes it very puzzling as to why the Flames aren't allowing him this opportunity.
Flames' Decision Could Scare Future Candidates Away
As many Flames' media members have said themselves, this move by the Flames is a poor way of handling things. Even worse is that it could lead future coaches, managers, and other potential front office candidates down the line to think twice when it comes to joining the organization. After all, employees want to feel valued, and seeing how a man who spent nearly a decade with them is being treated doesn't look very good. Daily Faceoff's Frank Seravalli went as far as to call it bad business.
---
Latest News & Highlights
---
"It strikes me as the wrong way to do business and the wrong message to send," Seravalli said in an appearance on The Big Show With Rusic and Rose. "Contractually, are the Flames allowed to do that? Of course. … It just seems odd to me that you would play it out this way."
Adding on to it is that the Flames themselves are not only looking for a new GM to replace Treliving but also a head coach to replace Darryl Sutter. You would think as an organization they would be doing nothing but trying to paint themselves in a good light, but this is doing the complete opposite.
Treliving Won't Be Without Work For Long
While the Penguins may not want to wait another month and a half just to interview Treliving, there will be other jobs for him in the future. Despite not being able to lead the Flames to a Stanley Cup, he was able to put together a number of solid rosters that had plenty of regular season success. As far as the playoff struggles under his tenure are concerned, that speaks more to the underperformance of the players than anything else.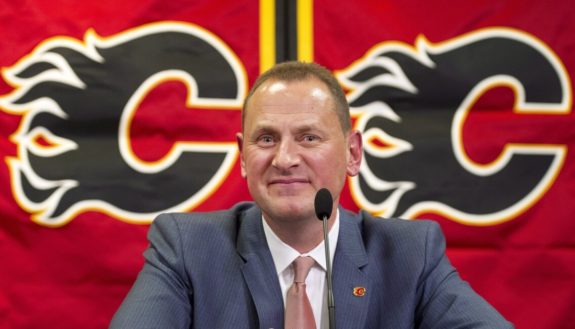 It will be interesting to monitor this situation moving forward to see if anything further comes from it. Treliving doesn't seem like the type to complain to the media, but one can't help but wonder what he may be telling others in high positions in the hockey world behind closed doors. It can only be harped on so much, but this is a puzzling and frankly unnecessary decision made by the organization.