Logically, the Montreal Canadiens simply don't have room for defenseman Joel Edmundson heading into 2023-24. The hope should be that general manager Kent Hughes can find a team that does, for the purposes of an offseason trade.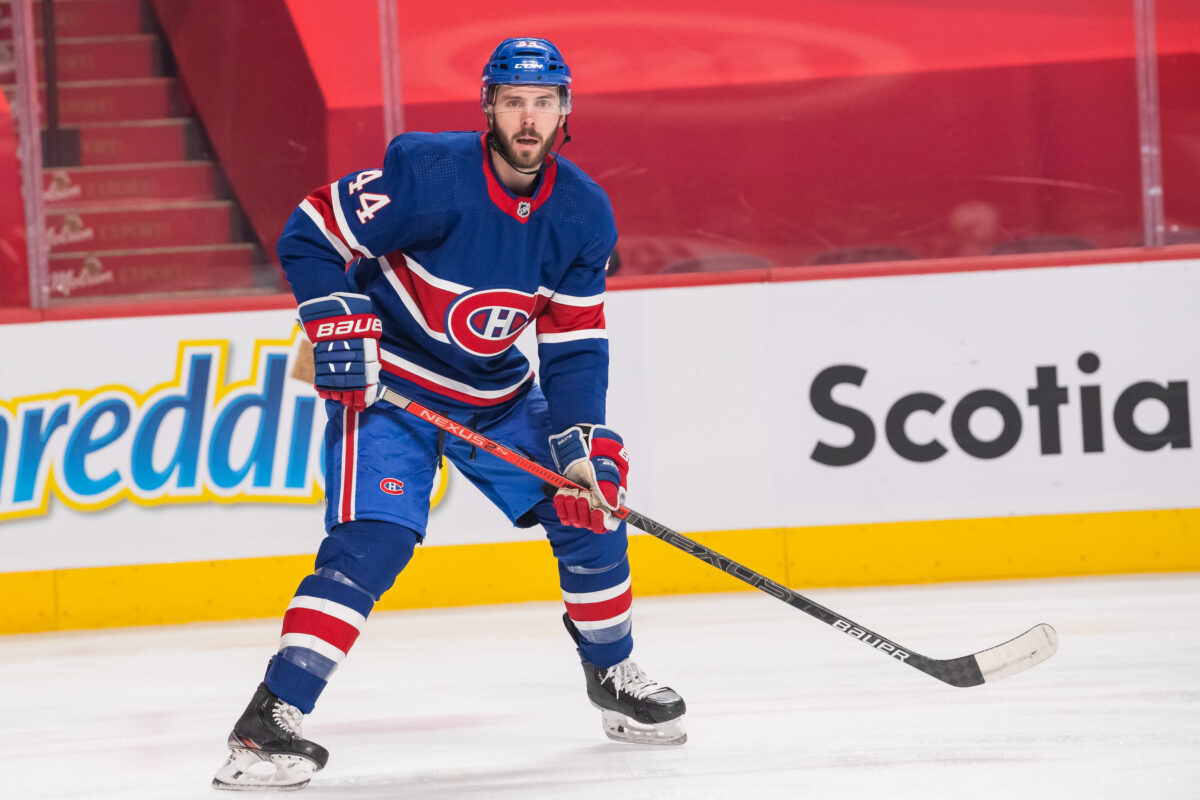 The simple fact is, the Canadiens' left side (and right) on defense is/are incredibly crowded on paper. With Mike Matheson, Kaiden Guhle, Jordan Harris and Arber Xhekaj all having legitimate claims on spots, Edmundson projects as the odd man out, and, because the latter three are coming off their rookie seasons, their continued development should be a priority. So much so in fact, the Canadiens' return in any hypothetical deal shouldn't be.
Related: Canadiens Must Still Trade Edmundson Sooner than Later
So, which teams would be interested in Edmundson? Probably not the Edmonton Oilers any more, following their trade-deadline acquisition of fellow-left-handed-defenseman Mattias Ekholm. However, because the Oilers also had reported interest in Edmundson at the deadline, there should be interest in general this offseason.  
---
---
However, the Oilers do fit the general profile. You're looking at teams like the Canadiens back in 2020, when they first acquired Edmundson… teams on the rise, looking for Stanley Cup experience to push them over the top. Considering the Habs reached the Stanley Cup Final in Edmundson's first season with the team, it certainly worked out for them.
Who else will it work for… or at least who else should the Canadiens target as teams who might think similarly, with the projected cap space to match? Here are the top five:
5. Anaheim Ducks
In the Canadiens' case, they were coming off a play-in round victory over the Pittsburgh Penguins in 2020. Then-GM Marc Bergevin effectively went all in the following offseason presumably to capitalize on the time he had left with defenseman Shea Weber and goalie Carey Price, even if he probably didn't know just how fleeting that remaining time would be.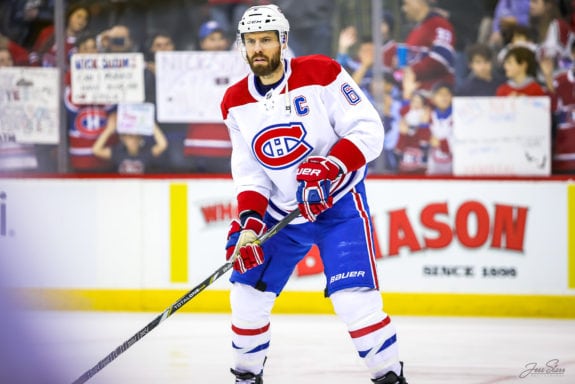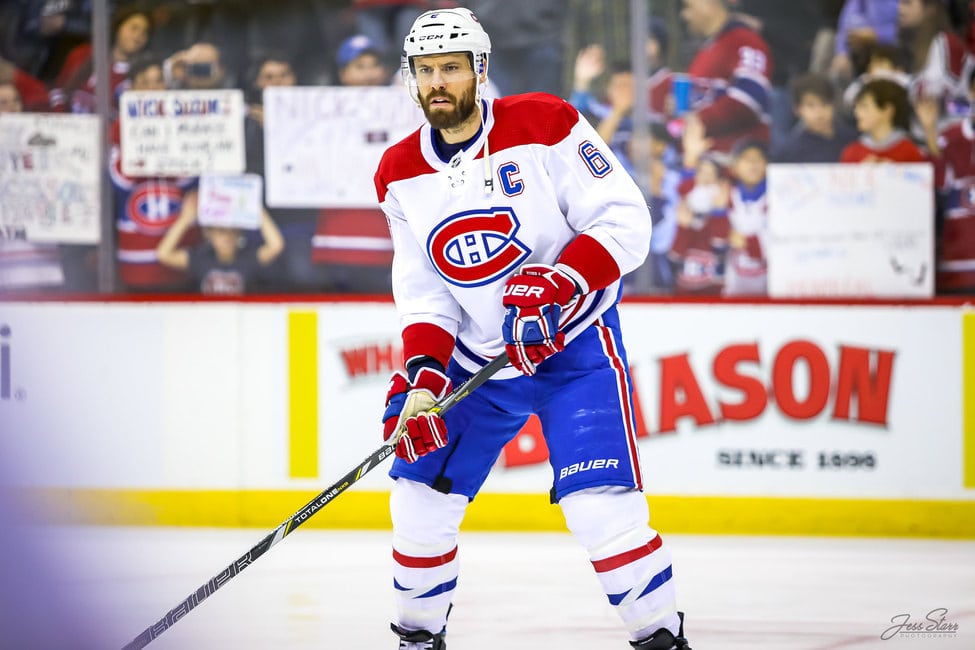 The Anaheim Ducks aren't exactly in the same boat, as they just finished last in the regular-season standings. However, they haven't made the playoffs since 2018, haven't won a playoff game since 2017. So, after they secured the second-overall pick in an especially deep draft year in 2023, now could be the time for the Ducks to look to start gaining ground.
Now, Edmundson isn't necessarily the solution in that regard. Injuries have taken their toll to the point he's played only 85 games over the last two seasons. However, the general (hoped) perception is that he could contribute. Seeing as the Ducks' blue-line depth is lacking, he could realistically slot in as a third-pairing or even seventh defenseman.
---
Latest News & Highlights
---
The idea is the Ducks would value his leadership. The Canadiens would value the opportunity to get rid of the contract. The Ducks also have cap space to spare. As long as expectations are kept low in terms of the hypothetical return (which is highly speculative and something this piece won't explore, in the interest of full disclosure), the two make sense as trade partners.
4. New York Rangers
The difference between the Ducks and New York Rangers is clear. The Rangers were looking at a potential Stanley Cup this season, only to lose in the first round. Where Edmundson comes into frame is similarly as another third-pairing defenseman, behind Ryan Lindgren and K'Andre Miller (with Niko Mikkola set to become an unrestricted free agent).
Furthermore, much has been made about Canadiens executive vice president of hockey operations Jeff Gorton having previously served as Rangers GM. If the Canadiens can magically be in on all these players Gorton helped acquire for the Rangers, i.e., his guys, maybe it works the other way too. It doesn't necessarily, but there is a definite fit, as long as you discount the pesky salary cap, that is. It of course remains to be seen what the Rangers do with their free agents, especially Mikkola, but also Vladimir Tarasenko and Patrick Kane.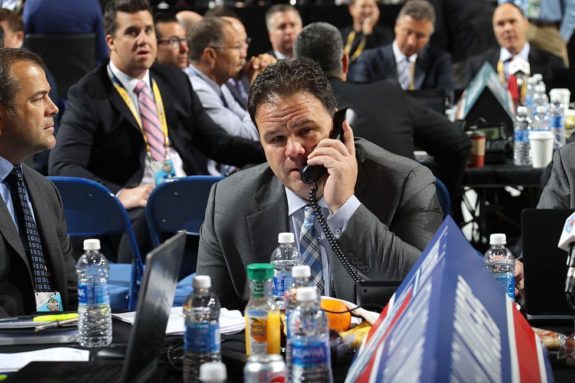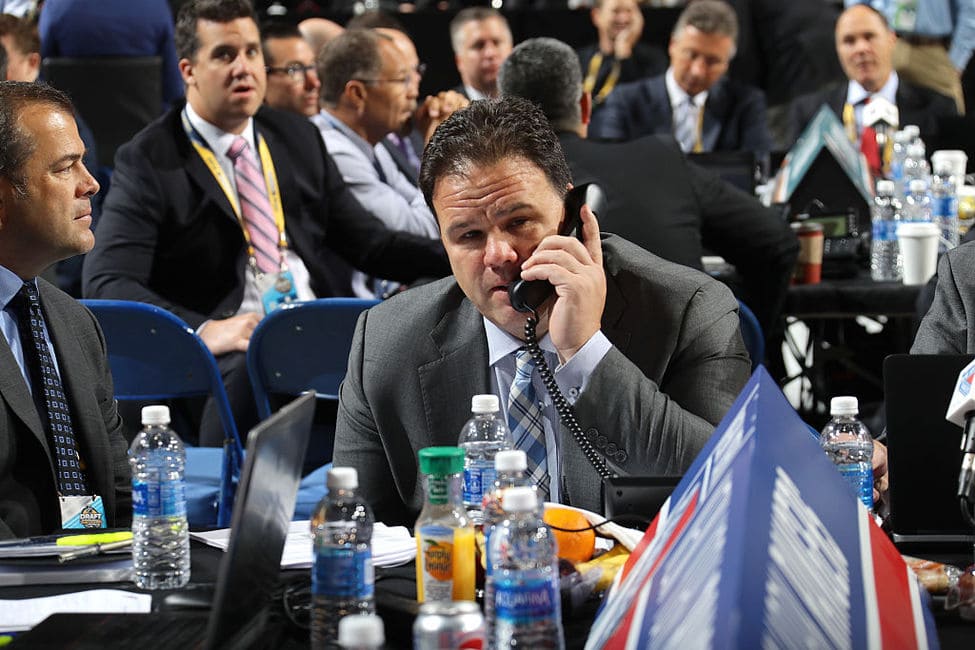 However, there should be no disputing the fact the Rangers are looking for that extra little something. Edmundson may not be it and, based on the fact the Rangers have more exposure to Edmundson than the other teams on this list (all of whom are from the West), they may know enough that they may want to look elsewhere. It doesn't hurt to ask, though.
3 Arizona Coyotes
Based on their recent history as a team willing to take on bad contracts, you almost have to include the Arizona Coyotes on this list. They're as high as they are, because there is a fit, in that, at least according to some sites, Connor Mackey, a projected Group 6 UFA, is listed as their top left-handed option on defense. That's, all due respect to the team's current situation, kind of par for the course.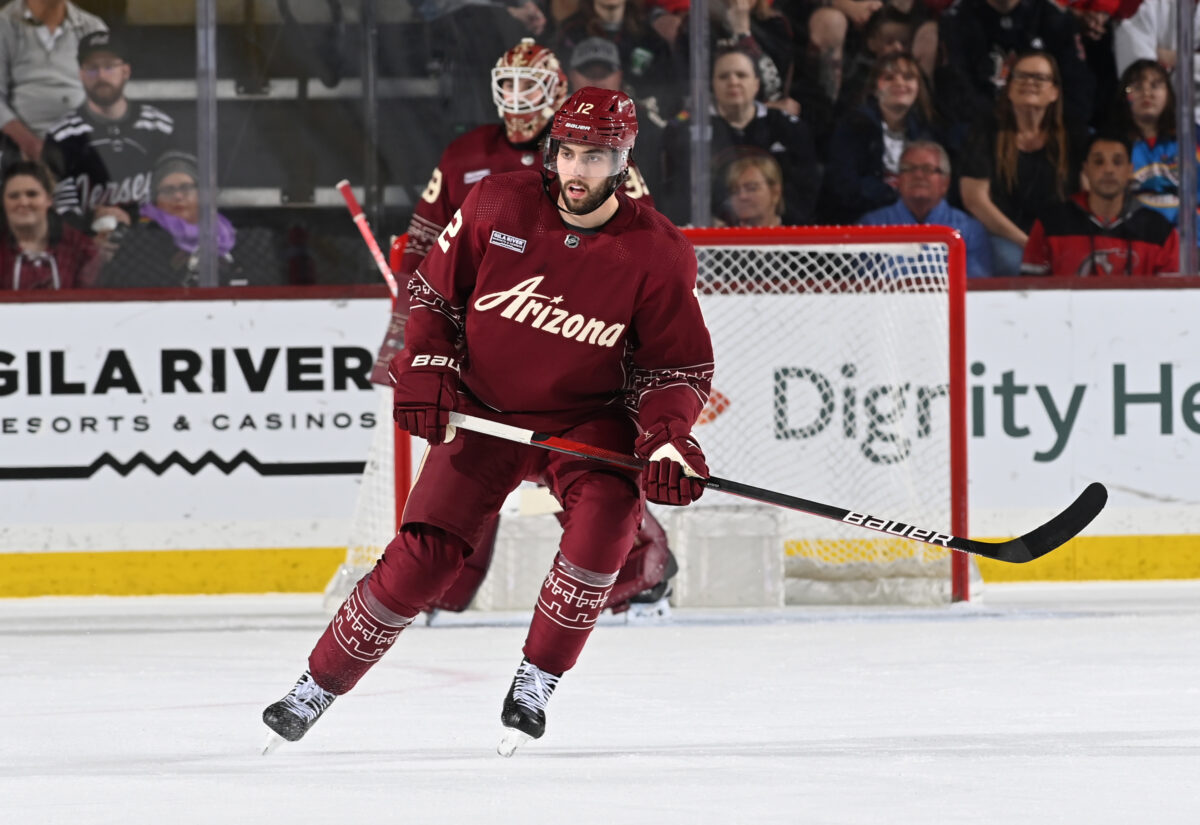 Now, to be fair, things aren't quite that dire. In reality, Mackey was far down the team's defense in terms of ice time per game, after he got acquired at the trade deadline. Even if the Coyotes don't keep him in the fold, they have other options. For example, maybe J.J. Moser continues to impress, relatively speaking.
Maybe Victor Soderstrom, the 11th-overall pick from 2019, who's a right shot for the record, takes another step in his development. However, maybe the Coyotes feel like they shouldn't rush him either and go shopping for veteran back-end help, say a certain pending-UFA, who wouldn't cost a lot on the trade market (or shouldn't anyway). That could (or should, for the Canadiens' purposes) be Edmundson.
2. Seattle Kraken
The Seattle Kraken took the NHL by storm this season, rainy pun intended. The second-season expansion team found unexpected second-round success following an out-of-nowhere 100-point season, for all intents and purposes. So, they may have greater aspirations in Year 3.
What they have that, say, the Rangers don't is more cap space, without as many big-ticket free agents to re-sign to remain in contention. Granted, a great deal of that space will go to restricted-free-agent Vince Dunn. However, it shouldn't be lost on anyone that below Dunn and Jamie Oleksiak, the Kraken's left side on defense is pretty bare, with Jaycob Megna, a 30-year-old journeyman, currently slotting in there, behind UFA Carson Soucy.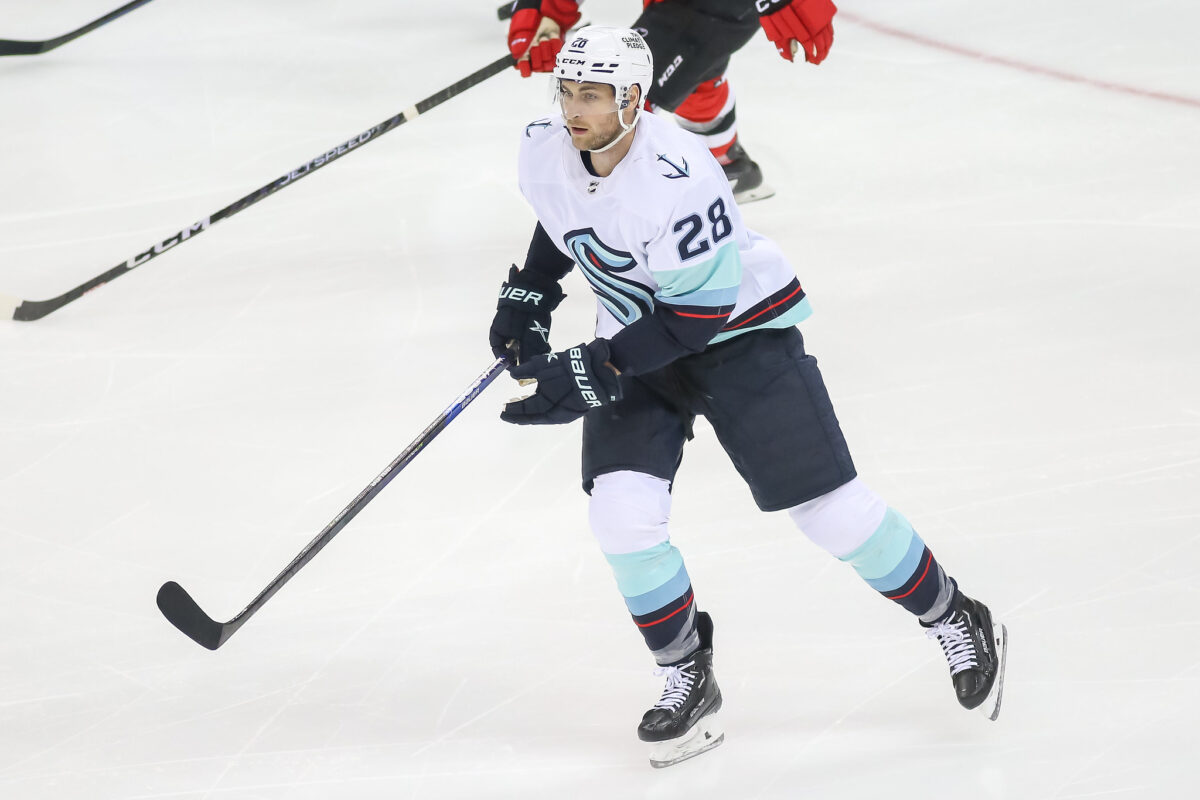 So, Edmundson would come in handy (or "tentacly?") in some respects. However, as a second-year team, the Kraken don't have stocked shelves in terms of a prospect pipeline, not that, as alluded to earlier, that should make a difference. Trading Edmundson would more so be addition by subtraction and no one, Hughes most of all, should look at it differently. Sure, there is a hope the Canadiens get something huge in return, but it isn't realistic that they do. Dare to dream, as long as you brace yourself for a worst-case scenario.
1. Los Angeles Kings
Now, Edmundson won't be the new Vladislav Gavrikov, as far as the Los Angeles Kings are concerned. However, you have to believe the trade-deadline acquisition will be looking to explore free agency this summer (alongside fellow-leftie Alex Edler), opening up room on defense for a team that's ready to compete, maybe even contend, but has lost to the Oilers in two straight seasons in the first round. Maybe something/someone different is in order.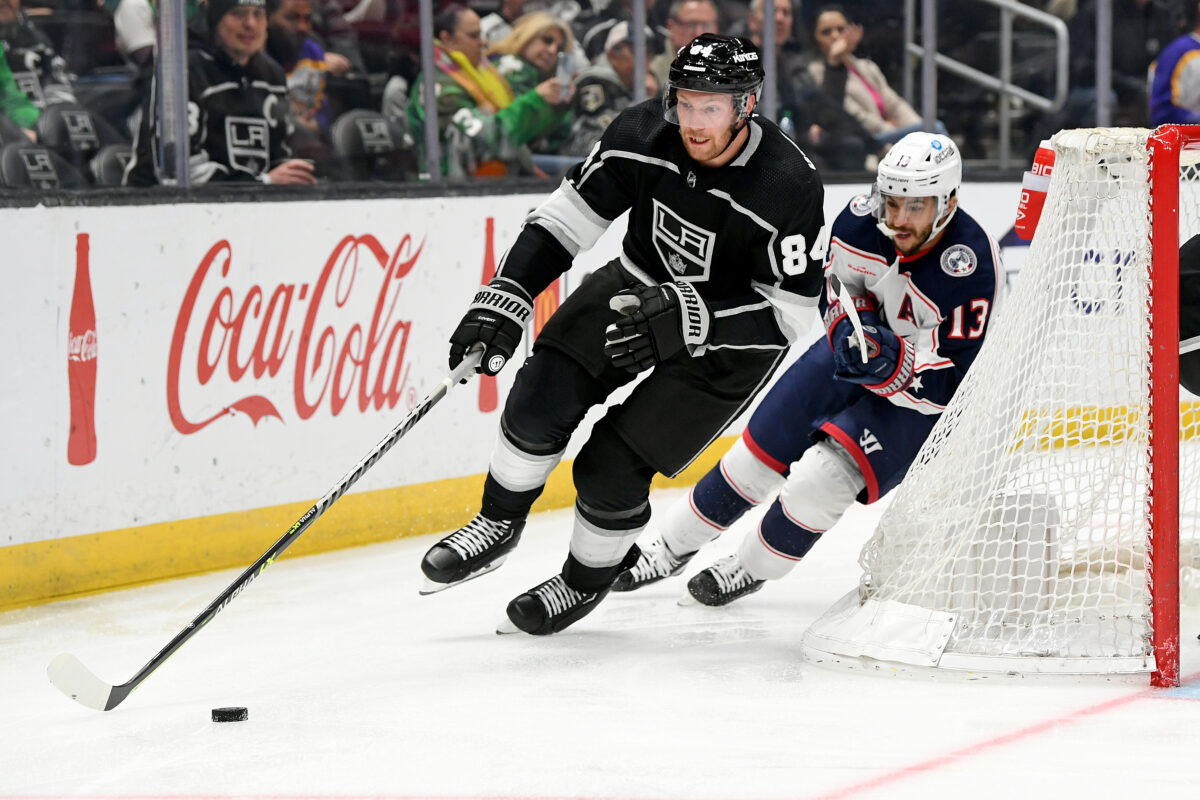 Now, Edmundson would be a downgrade in most respects, except, technically size, as he's listed as two inches taller. However, with Mikey Anderson and Sean Durzi, two established, but still young studs, projected to fill the other slots on the left, the Kings don't necessarily need another. They could use the leadership… even if the Kings decide to go with prospect Tobias Bjornfot as the other, but especially if rightie Brandt Clarke makes the team.
In those two instances, Edmundson makes sense as either a seventh defenseman or a third-pairing partner. There is at least one caveat in that the Kings may not have the space with several RFAs, including Gabriel Vilardi, having to be re-signed and Cal Petersen counting $5 million against the cap.
However, the Canadiens can help out in that regard, similar to how they did the Calgary Flames, by taking on Sean Monahan's deal last summer. Even with Cole Caufield's extension coming, the Habs will have a lot more cap space, with several big contracts expiring, including the former's.
Now, the Canadiens' situation in net is complicated, with prospect Cayden Primeau no longer waiver-exempt. However, the hypothetical deal doesn't have to revolve around Petersen, even if acquiring him for, say, Jake Allen, could theoretically work.
In such an instance, considering the Habs got a first-round pick for their trouble with Monahan, moving Edmundson becomes less about a dump and more about getting something significant in return. That's the point at which you can start to realistically think about Edmundson fetching a king's ransom (again, pun intended), especially considering Los Angeles' relatively deep farm system. That's why the Kings aren't just hypothetical trade partners, but the ideal ones in many respects.