After two consecutive first-round exits for the Washington Capitals, personnel changes were to be expected. The team now has their third head coach in four seasons, a starting goaltender not wearing the number 70 for the first time in nearly a decade, and four new skaters with six combined Stanley Cups. Caps fans have watched their offseason additions for roughly a quarter of the season now, so they've seen what they bring to the table. But how are the former members of the 2019-20 Capitals team doing in their new homes?
Braden Holtby
The writing was on the wall for a few years, and Braden Holtby's tenure in D.C. came to an end following the expiration of his contract. Looking for a bounce-back season after a two-year long Stanley Cup hangover, his first season with the Vancouver Canucks has been anything but a fresh start. In 10 starts he is 4-5-1 with a 3.51 goals against average and a .893 save percentage, both career worsts.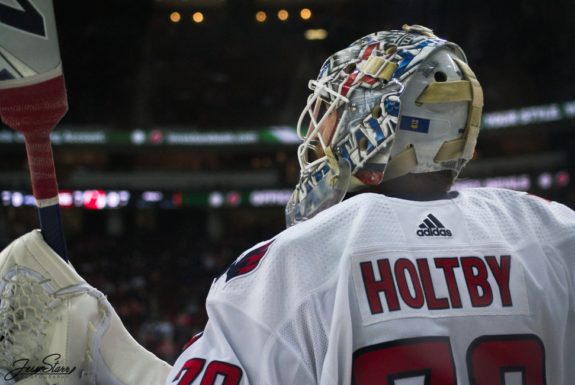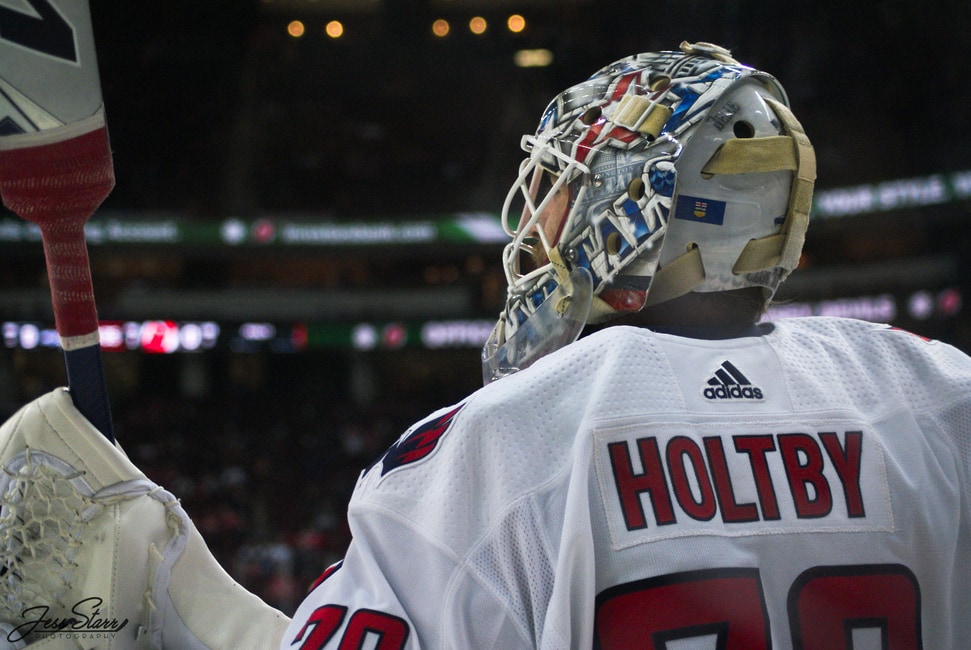 The Canucks as a whole have been one of the league's biggest disappointments after such a promising end to last season. They have the third lowest standings points per game, only better than the Ottawa Senators and the Detroit Red Wings. They've given up 725 shots against, which is the most in the NHL by 75, and 78 goals, the second highest total. The losses of several key players this offseason, combined with a complicated salary cap situation, appear to be too much to overcome for Vancouver this season.
Travis Boyd
The Capitals have been one of the deepest teams in the league down the middle the past four years, so playing time was hard to come by for Travis Boyd. He signed a one-year contract with the Toronto Maple Leafs in October and has taken advantage of the opportunity thus far on their fourth line. He's played in 12 games, which is half as many as all of last season. He has three goals on the campaign, already matching his total from 2019-20. He's also dished out three assists, and has even been seeing time on the second power-play unit.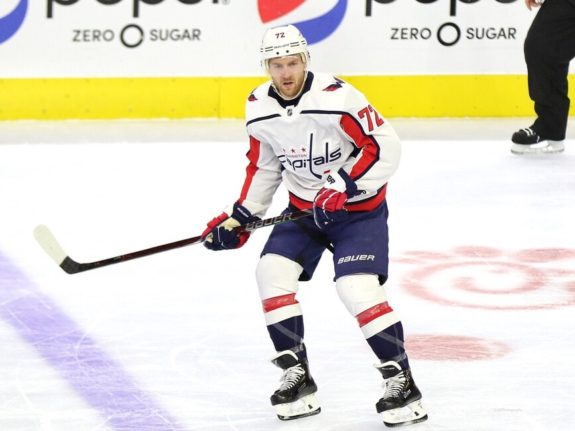 Unlike the Canucks, the Maple Leafs have been arguably the most dominant team in the NHL this season. They lead the league in wins (14), points (30), goals scored (72), and power-play percentage (33.3%), and hold a four-point lead in the North Division. Boyd's teammate Auston Matthews has a six-goal lead in the Maurice "Rocket" Richard Trophy race, and could very well take home the Hart Trophy as well. They are early favorites for the Stanley Cup, and considering a team from their division is guaranteed to make the conference finals, it's not too far-fetched a prediction.
Radko Gudas
Arriving in Washington in a trade for Matt Niskanen, Radko Gudas never found a permanent spot in the lineup, and signed with the Florida Panthers after one season with the Capitals. The 30-year-old Prague native has played in every game for the Panthers so far; he has two assists on the season and is averaging 17:10 of ice time. His services are also utilized on the penalty kill, and he brings a tough ruggedness that had been lacking before his arrival.
The Maple Leafs may have the most wins and points in the league, but the Panthers actually have the best points percentage (.765). They find themselves atop the competitive Discover Central Division despite losing key players like Mike Hoffman, Evgenii Dadonov, Vincent Trocheck, Erik Haula, and Mike Matheson. Gudas, along with other new faces such as Carter Verhaeghe, Patric Hornqvist, Anthony Duclair, Alex Wennberg, and goalie Chris Driedger have fit in nicely, and have been key pieces to Florida's hot start.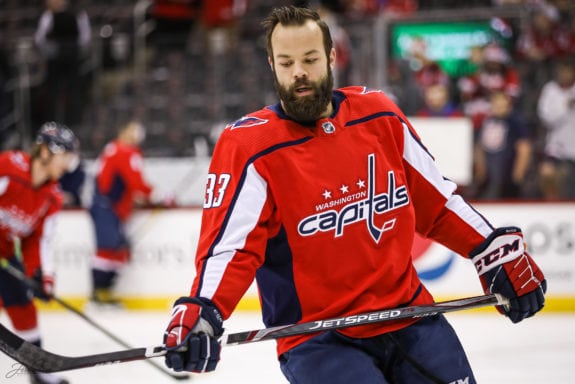 The Capitals appear to be such a fun-loving, tight-knit group from season to season, which makes it even more difficult for the team and fans to see players leave. It is always nice to see them have success in their new homes though, and with how the Stanley Cup Playoffs are set up, there's no harm in wishing continued success for these guys and their clubs. For now.
---
---
Howdy, I'm Aidan and I cover the Washington Capitals here at The Hockey Writers. I recently received my bachelor's degree in English with a minor in literature from Christopher Newport University, where I also played on the Division lll club hockey team. I can't get enough puck, whether it be writing about it, watching games, competing in men's league or playing NHL 21. I'm always down for some hockey talk, so feel free to leave comments and feedback on my work!