For most youngsters, growing up in Long Beach, California during the 1990s consisted of surfing, skateboarding, and long days on the sand. The coastal city – considered part of Los Angeles County – is better known as the hometown of Snoop Dogg and Gwen Stefani than it is for being a hockey hotbed. In-line hockey was striving, and it did play host to some big summer tournaments near the water, but let's just say professional scouts weren't exactly flocking there looking for talent. Emerson Etem didn't want to hear that. The former first-round pick of the Anaheim Ducks changed that narrative, and it all started at the local YMCA in his hometown. That's where he first fell in love with the game.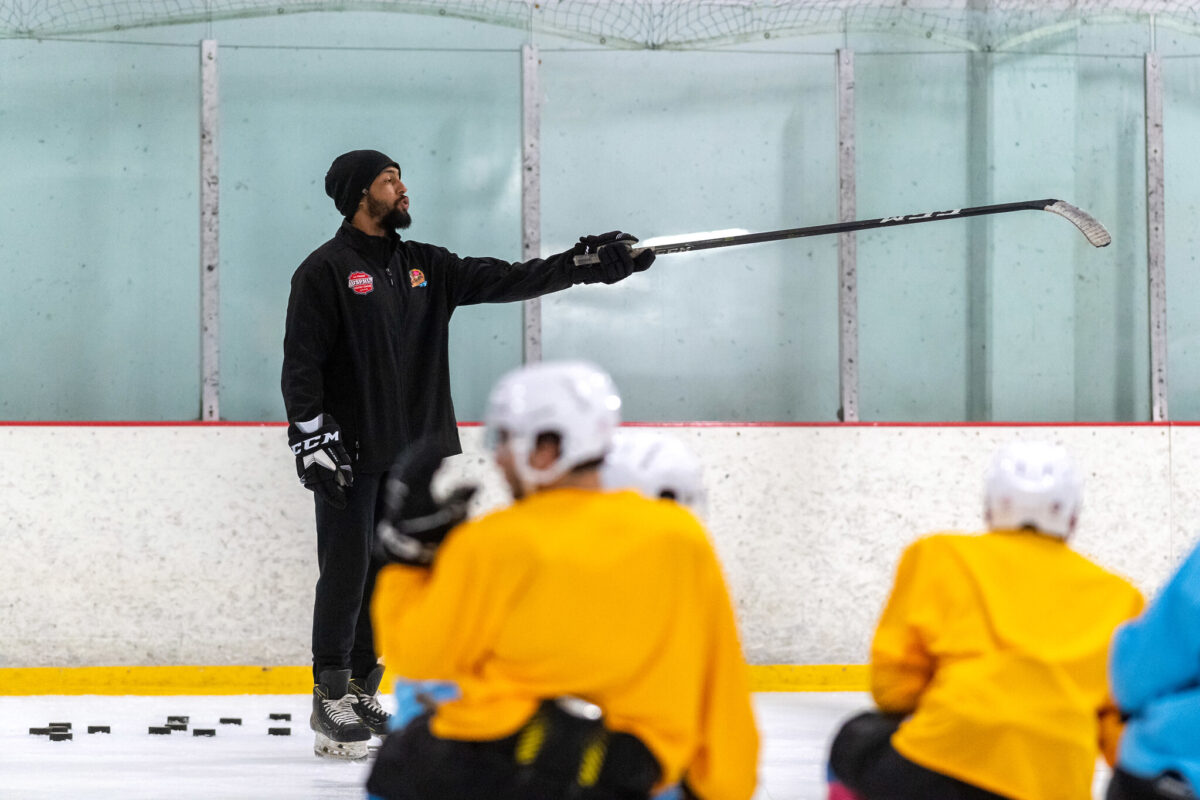 At the age of four, Etem found his way to the "Y", which had a roller rink right there on the outer edges of the facility. He would skate up to four hours a day with his older brother Martin; crafting his skill for the next two years. At the age of six, he made the move to ice hockey, and three years later, he made his first travel team, the Huntington Beach Sun Devils. A few years after that, it was on to Triple A Pee-Wee with the L.A. Hockey Club, playing alongside current Arizona Coyotes forward Jason Zucker, Pittsburgh Penguins winger Matt Nieto, as well as former Penguin forward Beau Bennett. The team would travel to Toronto for tournaments and prove that these "surfer dudes" from L.A. could play and hang (ten) with the big Canadian boys; even defeating a young Tyler Seguin's travel team in the process. Scouts were beginning to notice the "California Crew."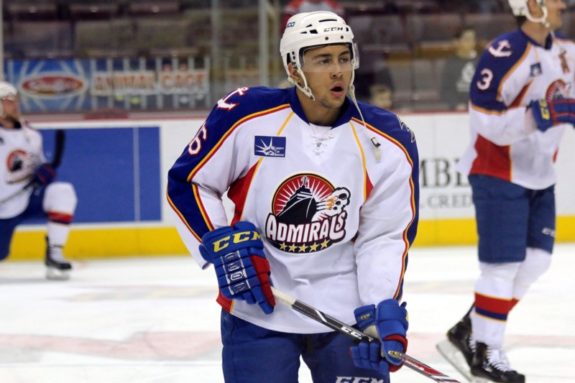 Then, a personal letter from the late, great J.P. Parise led Etem to Shattuck-St. Mary's in Faribault, Minnesota. Parise – the father of Islanders star Zach – was the coach and hockey director at the iconic hockey prep school. Some of the best players in the world have skated there, including Sydney Crosby, Nathan Mackinnon, Jonathan Toews, and Clayton Keller. Etem wanted to prove that he was part of that elite company. "It was a pretty big deal, it really opened up my eyes. It made me realize hockey in California is getting better, but I was ready to put my name on the map nationwide and really get that credibility as a good player, I wanted to show that I could compete with the best," Etem said.
Related: Anaheim Ducks 2023 Offseason Overview
As the only sophomore on the Saint Mary's 2007–08 Midget Minor AAA team, he posted 13 goals and 15 assists in 58 games, while helping the Sabres win their second consecutive Tier I 17 & under National Title, the first time in the school's history. While there, he was drafted by the Medicine Hat Tigers of the Western Hockey League, and coaches from all over the country became interested in the big-bodied winger. That would earn him a spot in Ann Arbor as he joined the National Team Development Program the following year. The 2008-09 season saw him play 75 games with "The Program," and he played well, but Etem began to weigh his options as he considered what was best for his career path.
Off to Alberta
In the summer of 2009, Etem chose major junior hockey over the NTDP, and the decision quickly paid dividends. The journey to the NHL would now go through Medicine Hat in southeast Alberta. He didn't waste any time as he lit up the WHL in his first season, posting 37 goals and 28 assists in 72 games. He was on every scout's radar as the 2010 NHL Draft approached, and the Anaheim Ducks jumped at the opportunity to select the hometown kid, making Etem the third-highest drafted Southern California product in league history. The 6-foot-1 winger was living up to the hype and now had the opportunity to play in front of family and friends. "Consistency is everything, and it led to me to being selected by my hometown team", Etem pridefully says. It was safe to say he was beyond ecstatic.
His second season with the Tigers saw him erupt for 45 goals and 35 assists. He quickly climbed the ranks as one of the top prospects in all of hockey. But his final season in Medicine Hat is what made him a household name in scouting circles. He lit the lamp an eye-staggering 61 times for the Tigers in just 65 games. Add in those 46 assists, and we're talking about a 107-point season. That's the stuff legends are made of, and Etem was closely inching toward that status as a Ducks prospect.
From Medicine Hat to the Pros
The 2012 NHL lockout wiped out over half the season as Etem began his NHL journey at the age of 20. He still managed to see 38 games with the big club registering 10 points, and then really impressed the coaching staff with five points in seven playoff games. But the next few seasons were somewhat confusing for the speedy winger as he bounced back and forth between Anaheim and their American Hockey League affiliate, the Norfolk Admirals. His level of play was never in question, but was the fit right?
An Unfortunate Injury
"I really felt the wheels were turning, [heading in to the 2013-14 season] and everything was coming together when I took a knee-on-knee with Raffi Torres, during that preseason," Etem calmly recalls. "To be honest, after that I was never the same. I had certain spurts, but I wasn't me, I could never get up to that same speed." It's a frightening reminder for many athletes these days. One hit can change an entire career trajectory. Etem spent a total of three seasons in Anaheim but continued to shuffle back and forth between Norfolk. He was subsequently traded to the New York Rangers before the start of the 2015-16 season and played 19 games for the Blue Shirts, posting just three assists. New York then turned around and traded him to the Vancouver Canucks that same season, reuniting him with his former Tiger's head coach Willie Desjardins.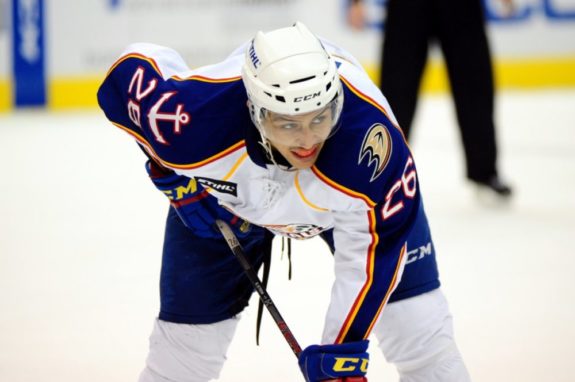 "As a player you have to believe in yourself, believe that everything is good, even if you are banged up-you have to have that mentality that you are ready to go. I think I was stubborn in where I really was. I wasn't where I needed to be on that stage to go out and have success", he stated. The reunion with Desjardins seemed to pay off. Desjardins knew how to utilize the winger's talents, and Etem could feel his game coming back playing in a top-six role with former Canuck, and current New York Islander, Bo Horvat. He notched seven goals and five assists in 35 games, then re-signed with Vancouver on a one-year deal and was beginning to feel optimistic heading into the 2016-17 season. But regrettably, his offseason training led to re-injuring that bothersome knee. He failed to impress at Canucks camp and was released. Anaheim brought him back, and he played just three games before being sent back down to their new minor league affiliate, the San Diego Gulls.
Up Next
"I ended up not being where I needed to be; to still be satisfied to continue playing. I've never made excuses on what should have been. Life throws so much at us both good and bad, I know it's truly meant to make us stronger," Etem says. It was that kind of approach to life that helped him continue his path in the game. After bouncing around the minors for the next few seasons, he decided to hang up his skates for good in 2018. He moved back to Medicine Hat later that year and started to dabble in coaching. Etem still loved the game, and he found a coaching opportunity at Southeast Alberta Hockey Academy, where he helped build the program; something he takes great pride in.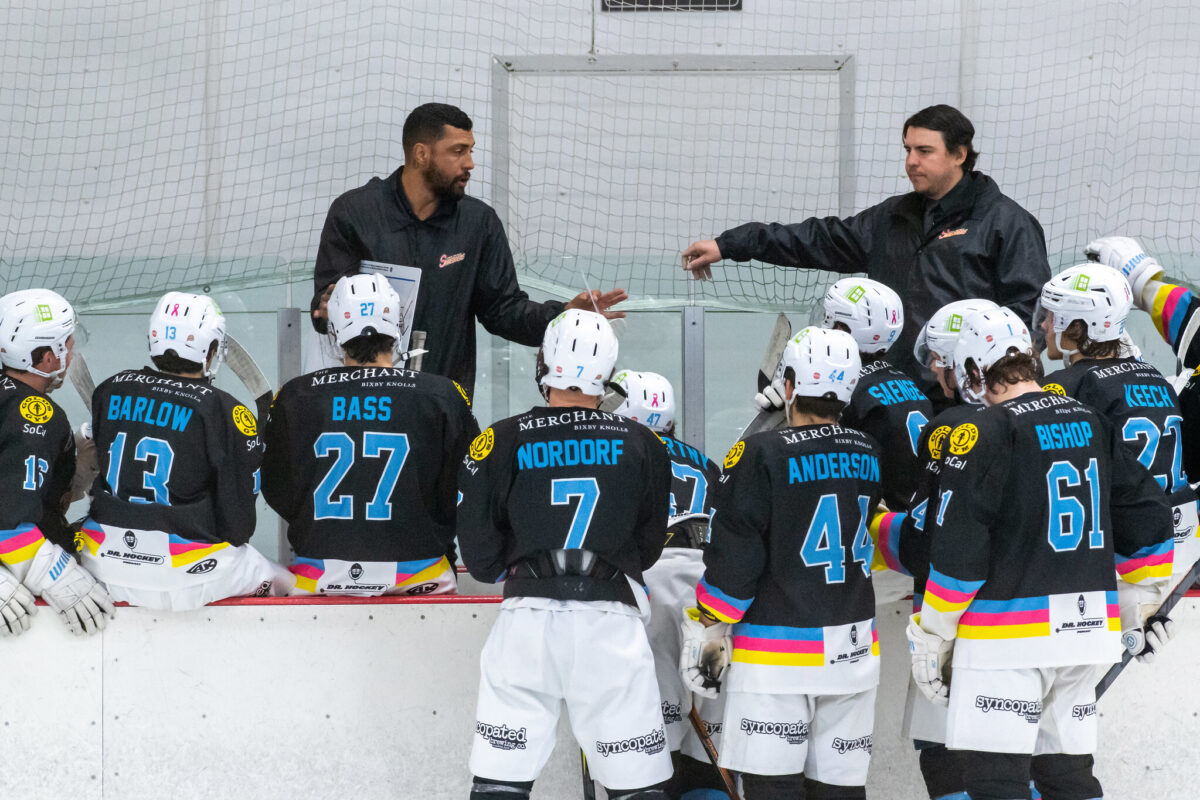 The coaching bug had encompassed him, and his journey continued by developing young players, who were trying to take that next step. In 2020, he was hired to coach a tier-three, pay-to-play team in Missoula, Montana – the Missoula Jr. Bruins who played in the North American 3 Hockey League. After a year there, the team was sold to Rapid City, South Dakota, and he decided against relocating, at that time.
Related: Meet the Anaheim Ducks' 2023 Free Agency Additions
"I learned a lot from a business perspective, had a lot of fun. But just being at this development level, helping players from Point A to Point B; I found it very rewarding", Etem says. So what was the next move for the aspiring coach? A move back home planted the seed for the next chapter of his life.
In 2021, he and his wife Danette purchased their own junior team, renaming the Long Beach Bombers to the Long Beach Shredders. Etem was back to where it all began; helping continue the progress of youth hockey in his hometown. "I think it's been great, there's been a lot of things from a product perspective that people love, and the support has been tremendous". He's spent the last two years behind the bench, molding young hockey minds, who have the same dreams he once had as a youth player growing up in the 1990s.
"We're building a product, we're building the social media and the community outreach. Last year we started doing street hockey sessions with the YMCA, little things like that – getting the players out in the community. We're building something and people who come out here (Lakewood Ice – The Rinks) have a great time". Spoken like a true native of Long Beach.
The Ducks Call Again
With the move back to Southern California, an opportunity to join the Ducks Alumni Program materialized, which Etem gladly accepted. He participated in charity golf events with the group and really enjoyed the camaraderie while networking with his old teammates. Flash forward to the last game of the 2022-23 season, Anaheim officials reached out to him to fill in as a color analyst for the radio broadcast, and he stepped right into the booth and crushed it – are you surprised? He was so good that the team hired him to do the role full-time for the foreseeable future. The former top prospect will join Steve Carroll in the Ducks audio broadcast booth for all pre-, regular, and postseason games hosted on Ducks Stream. In addition to his role as color analyst, Etem will join Alexis Downie and Kent French as a content creator and host with Ducks Stream.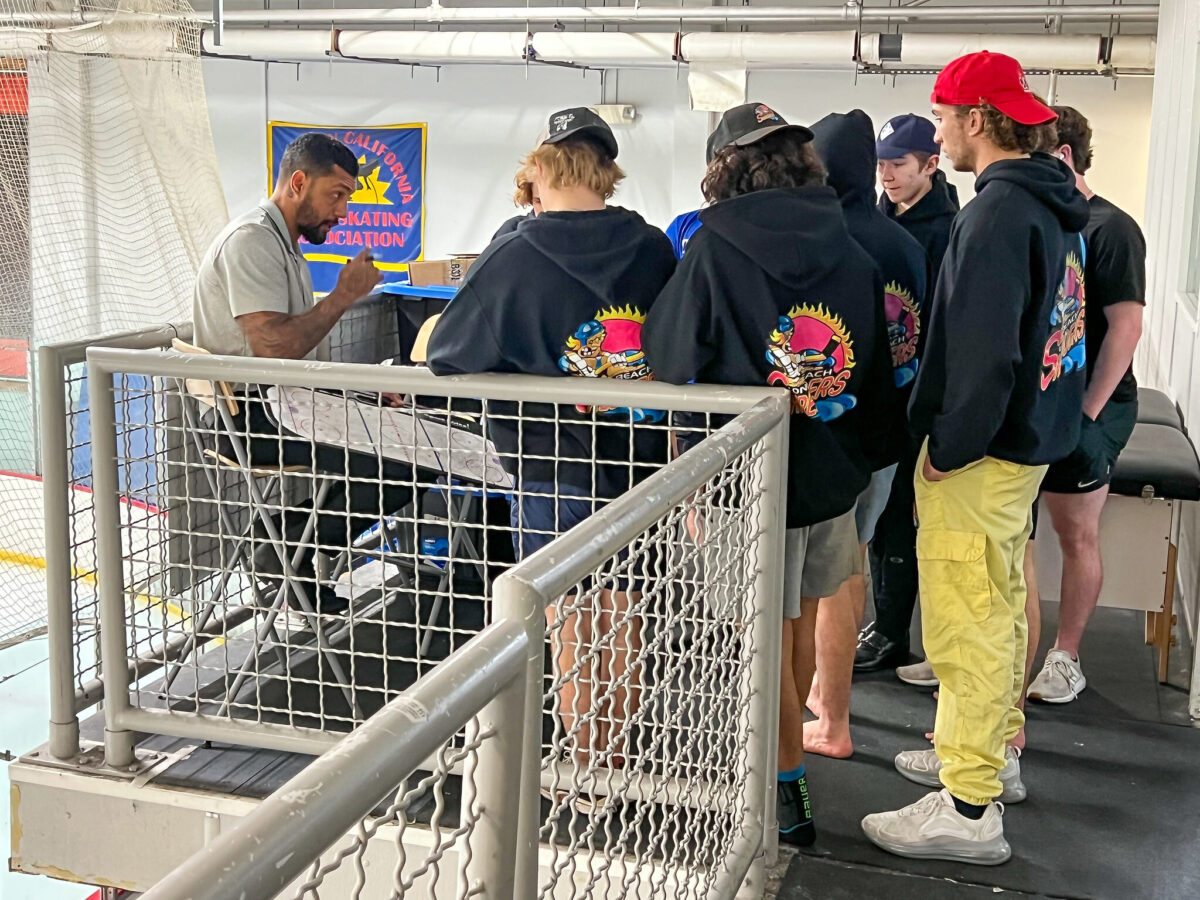 "There are so many pieces to this puzzle on how I got here, so many people within the Ducks organization to thank, so I want to thank the Anaheim Ducks as a whole for this opportunity," said Etem. "I'm going to come in with a bang, connect with the fans on a daily basis and help the Anaheim Ducks reach new heights." Once again, a new direction in his journey had developed; a theme was being unraveled of someone who makes the most out of the opportunities he has worked so hard for.
Full Circle
Etem has stepped aside from his coaching duties with the Shredders for now, hiring a well-known local named Jared Heins, who shares the same passion for developing players as he does. As the team revs up for their season opener on September 21st against the Lake Tahoe Lakers, the player turned coach, turned businessman, turned broadcaster can look back at a pretty unique career. You can say his journey is just beginning, and with his mindset, no one could argue that. There's been so many twists and turns in his story, and quite frankly, I'm fascinated to see what's next. Through the ups and downs of it all Etem has found comfort right back where it all started. Ducks have always been known to fly in a "V" formation, but not this one, his path is circular with some slight deviations, and that's just the way he wants it.
Follow Etem and the Shredders on Instagram at: https://www.instagram.com/shreddersusphl/
---

---