Did you work late last night? Did your significant other make you run errands while the game was on? Did your dog chew off your TV cable wires?
Have no fear – THW's Monica McAlister has your back, covering everything in the hockey world from From Abdelkader to Zuccarello every morning. Check in daily to quickly get up to speed on all things hockey – recaps, storylines, videos and great links.
While You Were Sleeping
Philadelphia Flyers 3 Buffalo Sabres 2
The first period would see the Flyers jump out and take an early lead as Sean Couturier put a wrist shot past Ryan Miller; only to have James Van Riemsdyk make it 2-0 thirteen seconds later.
By 6:23 in the first period Philadelphia would be done scoring as Scott Hartnell would net a slapshot off of a feed from Claude Giroux and Jaromir Jagr.
The second period would turn in favor of the Sabres at Andrej Sekera scored his first of the season to cut the Flyers lead down to two.
The end of the second would see a mass of penalties:
Sabres:
Mike Weber – Roughing (2 minutes)
Mike Weber – Fighting (5 minutes)
Derek Roy – Slashing (2 minutes)
Flyers:
Braydon Coburn – Fighting (5 minutes)
Zac Rinaldo-Slashing (2 minutes)
Zac Rinaldo-Misconduct (10 minutes)
The third would start of similar to the ending of the second as just 3:26 into the final period four roughing penalties would be handed out (Sabres Paul Gaustad and Patrick Kaleta; Flyers Claude Giroux and Andrej Meszaros) along with a cross checking penalty to Gaustad that was served by Brad Boyes.
Luke Adam would put a wrist shot past Ilya Bryzgalov to bring the game within a goal; but the Sabres would not be able to fend off the Flyers.
Three Stars:
1st James Van Riemsdyk (PHI)
2nd Luke Adam (BUF)
3rd Jaromir Jagr (PHI)
Toronto Maple Leafs 5 New Jersey Devils 3
Martin Brodeur has taken many goaltending records for his own – usually for the best. Last night the Winningist goalie in NHL history tied Curtis Joseph and Gump Worsley for the most NHL losses with 352.
*via James O'Brien the 352 is just regular season his total losses is 434 if you add in playoff losses.
The game opened with a fight between Devils Brad Mills and Maple Leafs Mike Brown before Joey Crabb would give Toronto the opening goal at 8:37 when he scored his first of the season.
New Jersey would get a power play goal from Dainius Zubrus after Philippe Dupis was called for holding the stick.
Minutes after Zubrus tied the game it would be a snap shot from Mikhail Grabovski to give the Maple Leafs the lead before heading to the first intermission.
The second period would see another power play goal for the Devils. This time it was Patrik Elias with a slap shot to re tie the game back up.
Joffrey Lupul put a snap shot past Brodeur only to have David Clarkson go back hand on Jonas Gustavsson to make it 3-3 nearing the midway point in the game.
It would be two more goals from Lupul to give the Leafs the 5-3 lead that would set up for a fight between Devils' Clarkson and Maple Leafs Luke Schenn before the end of the second period.
Three Stars:
1st Jofferey Lupul (TOR)
2nd Phil Kessel (TOR)
3rd Patrik Elias (NJD)
With the Maple Leafs now leading their division many are left asking is this Toronto Maple Leafs Team for real?
Phoenix Coyotes 4 Colorado Avalanche 1
Forty shots on goal would not be enough for the Avalanche last night as Mike Smith proved his worth to the Coyotes stopping all but one for a 0.985 save percentage.
Phoenix would open up the scoring just shy of eight minutes into the game with a wrist shot from Taylor Pyatt past Semyon Varlamov.
The second period would see Colorado go on an early power play when Daymond Langkow was sent to the penalty box for elbowing; but the Avalanche were unable to get the puck past Smith.
Radim Vrbata would score just shy of the eighteen minute mark to give the Coyotes the 2-0 lead before Ryan O'Reilly scored the only Colorado goal to cut the lead in half less than a minute later.
With the score 2-1 heading into the third it would take a mere 24 seconds for Lauri Korpikoski to make it 3-1 for Phoenix as he put a wrist shot past Varlamov.
It would be an empty net goal for Radim Vrbata with just over a minute and a half left in the game to give the Coyotes their fourth goal of the night and cement their third win in a row.
Three Stars
1st Mike Smith (PHX)
2nd Ryan O'Reilly (COL)
3rd Radim Vrbata (PHX)
Up into the Netting
Just shy of a month into the season THW's Jim Neveau took the time to grade each team in Making the Grade: NHL First Midterm Report Card Did your team get a passing score?
The NHL has been trying to grow the sport of hockey in non traditional markets and some have gone over better than other but part of growing the sport is developing fans/players at an early age.
Deborah Franciso took a look at how Coaching youth hockey is a life-altering experience.
Brady Allen Wenson, a Livonia, Michigan teen, is the PAWS for Applause contest winner for his participation in coaching a local special hockey team.
In case you missed it while you were out celebrating Down Goes Brown has the inside scoop of what went down at the NHL's Halloween party
Hey Hey Hockeytown-what is going on in Detroit? The Red Wings started the season going 5-0 and have now dropped five games in a row. The Minnesota Wild got the best of what could possibly become a new heated central division rivalry (depending on the outcome of NHL realignment). Many questions were raised after the game Tuesday night but one being Did Mikko Koivu get away with a head shot on Niklas Kronwall? has fans checking the replay to become experts.
In case you missed it NBC Sports Group announces college hockey TV schedule:
31 December 2011: Boston University at Notre Dame
January 2012:
6 – Dartmouth at RPI
13 – Minnesota Duluth at Nebraska-Omaha
20 – Michigan at Notre Dame
27 – Yale at Harvard
February:
3 – Cornell at RPI
10 – Boston College at Vermont and Minnesota at Denver
17 – Darmouth at Yale
24 – Boston University at Vermont and North Dakota at Denver
March:
2 – Denver at Nebraska-Omaha
(Hockey East Tournament)
9 – Quarterfinals
16 – Semifinals
17 – Finals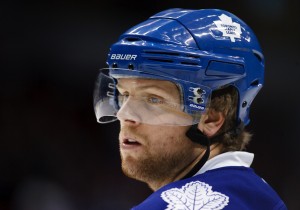 Top Spots:
Points: Phil Kessel – Toronto (20)
Goals: Phil Kessel – Toronto (10)
Assist: Erik Karlsson – Ottawa (12)
Plus-Minus: Phil Kessel – Toronto (9)
GAA: Nikolai Khabibulin – Edmonton (1.12)
Save Percentage: Nikolai Khabibulin – Edmonton (0.960)
Wins: Kari Lehtonen – Dallas (8)
Shutouts: Jonathan Quick – Los Angeles (3)
Northwest: Edmonton Oilers
Pacific: Dallas Stars
Central: Chicago Blackhawks
Atlantic: Pittsburgh Penguins
Northeast: Toronto Maple Leafs
Southeast: Washington Capitals
Face-Off
7:00 p.m. EST
Winnipeg Jets at New York Islanders
Anaheim Ducks at New York Rangers
New Jersey Devils at Philadelphia Flyers
Toronto Maple Leafs at Columbus Blue Jackets
7:30 p.m. EST
Chicago Blackhawks at Florida Panthers
Calgary Flames at Detroit Red Wings
8:00 p.m. EST
Vancouver Canucks at Minnesota Wild
10:00 p.m. EST
Nashville Predators at Phoenix Coyotes
Edmonton Oilers at Los Angeles Kings
Pittsburgh Penguins at San Jose Sharks