The definition of futility according to the Merriam-Webster dictionary:
Futility – 1. The quality or state of being; 2. A useless act or gesture
For the sport of hockey, futility is a real dirty word.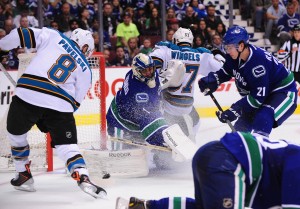 After over a week of collecting myself after the Canucks' miserable end to Round 1 of the 2013 Stanley Cup Playoffs (in my opinion), I took a brief hiatus from hockey before settling myself down to prepare for the next round. Unfortunately, I feel that there has been a letdown to Round 2 compared to the high drama of the first round. Sixteen teams, going toe-to-toe, banging and hitting each other, all for a chance just to get themselves closer to the Stanley Cup. The last two weeks have been nail-biting and intense for all fans of the game. With the exception of some excitement in the Chicago-Detroit and Boston-New York series, the second round has admittedly been a sleeper.
The teams that didn't make it past Round 1 will have a long summer to ponder what went wrong. Then teams that didn't even make the playoffs this shortened season will have a much longer summer to think about why they're sitting at the bottom. For those fans as a whole, it hasn't been pretty, watching year-after-year of wasted seasons and postseason opportunities. Sports in general has made a mental challenge, or breakdown if you will, of the average fan. The global economy is still recovering since late 2009, and while sports hasn't suffered and the owner/player millionaires continue to make millions, disposable income for the average fan is now proving hard to come by, thereby forcing the fan to make some tough choices.
Futility Part One: Teams That Just Never Win (the Stanley Cup)
Examples: Buffalo Sabres, Vancouver Canucks, St. Louis Blues
Getting rid of season tickets for example comes at an economic and emotional price. Just ask the Vancouver Canucks. Between the Stanley Cup Final loss to the Boston Bruins in 2011 to the first round sweep by the hands of the San Jose Sharks this year, Canuck fans took to the airwaves & social media, and vented their frustration on everything Canuck, starting with the following demands:
Fire GM Mike Gillis, Coach Alain Vigneault, and whoever else who can't coach
Trade away Daniel and Henrik Sedin, Mason Raymond, Max Laperierre, David Booth, Jannick Hansen, Chris Higgins and everyone else on forward. They all can't score
Trade away Christian Erhoff because he can't seem to get himself out of trouble. And he can't score
Trade away Roberto Luongo because he deserves better than how he's been treated in Vancouver. And he can't score
Or trade away Cory Schneider because he can't seem to get his game together after so much hope and promise for the Canucks' future. And he can't score
Don't blow away the future by trading away draft picks or potentially young talent (too late)
If things don't improve by next season, fans won't renew their season ticket packages, some have already done so. The first two games at Rogers Arena weren't sold out. Fans have shown their displeasure by vowing not to return to or watch Canucks hockey until they fix themselves. This is one example of many teams that are experience a sense of ongoing futility. Promises of returning to the big dance only to fall so far down the ladder, extending their futility streak to 43 years.
Sound familiar, Buffalo? Their list of demands may be similar, just need to replace the names of the coaches, players and managers that simply can't get the job done. Both Buffalo and Vancouver came into the NHL in 1970, and since inception both teams haven't earned a measured degree of success. While Vancouver appeared three times in the Finals and lost each one, Buffalo has made the Finals twice, in 1975 and 1997, a 22-year gap. History proves to be unfavorable for Buffalo, especially with how the 1997 campaign ended with Brett Hull's "no-goal" goal in overtime, and how the NHL officials allowed the goal when it was supposed to be disallowed.
Buffalo fans may have hurt themselves in recent years by setting their expectations too high, to the point that fans booed the Sabres off the ice after another disappointing season. The Sabres did get rid of Lindy Ruff, who some say has been coaching in Buffalo way too long. Ryan Miller could be on the go as well. His inconsistency in net and his rants on his teammates nee-Kaleta & the fanbase have taken a toll on his sanity. Jhonas Enroth and his spectacular play in net for Team Sweden at the IIHF World Hockey Championships may have earned him the Sabre's number one spot for next season.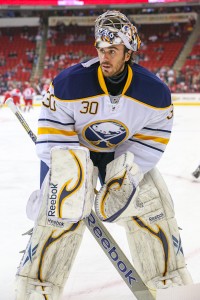 You can forget about the St. Louis Blues and their chances of returning to the big chance anytime soon. They haven't been in the Stanley Cup Final since 1970 when they lost to Bobby Orr, Phil Esposito and the Boston Bruins in that classic matchup. Where have they been since then? Nowhere. Interest in hockey at that city isn't what it used to be, when the Blues were able to compete against baseball's Cardinals and football's Rams. Even Doug Harvey, Bernie Federko and Brett Hull couldn't get the Blues out of mediocrity. Without bonafide names, in their roster the Blues could literally continue their same old song & dance: Still going nowhere.
Dustin Penner's goal was the latest Death Knell. It may not be Bobby Orr-legendary, but the buzzer beater signals another futile end for the Bluenotes. Like Coach Ken Hitchcock said, just "not good enough."
What St. Louis, Buffalo and Vancouver have to realize is that they have to take baby steps to achieve what the Los Angeles Kings has done, and what the Detroit Red Wings and the Ottawa Senators are currently doing right now. They've become a success because they have the right people at work, have a replenishing talent on their rosters because their managers brought in people who are committed to teamwork, and have done all this without forfeiting their futures and giving up draft picks or young talent too soon.
Next Story – Futility Part Two: The Choke Artists
A former novice/atom player, timekeeper and fan of the game, Peter has lived and breathed hockey throughout his life, covering hockey happenings in Edmonton, Vancouver, and currently in Saskatchewan. He is now a contributing writer for the Hockey Writers.