Nathan MacKinnon is the highest-paid player in the NHL, and if Cale Makar isn't winning awards, he's getting himself on the cover of video games. However, there's another player on the Colorado Avalanche that might be the most important piece to their success this season.
Goaltender Alexandar Georgiev showed he could do just fine with a heavy workload last season, and the Avs will likely need him for the long haul again in 2023-24. Colorado is just one season removed from winning the franchise's third Stanley Cup, and Georgiev may be the most important piece for the team if the Avalanche want to get back to the top of the NHL's mountain.
Georgiev Shined in First Year as Starter
There were a lot of questions surrounding Georgiev when he came to Colorado in a trade with the New York Rangers on the day of the 2022 NHL Entry Draft. Through his first five NHL seasons — all in New York — Georgiev never played more than 34 games, causing people to wonder if he could handle the rigors of a full season of games. He answered that call with flying colors, starting 62 games in 2022-23 while leading the NHL with 40 wins. He also posted career bests in save percentage (.918), goals-against average (2.53), and shutouts (5).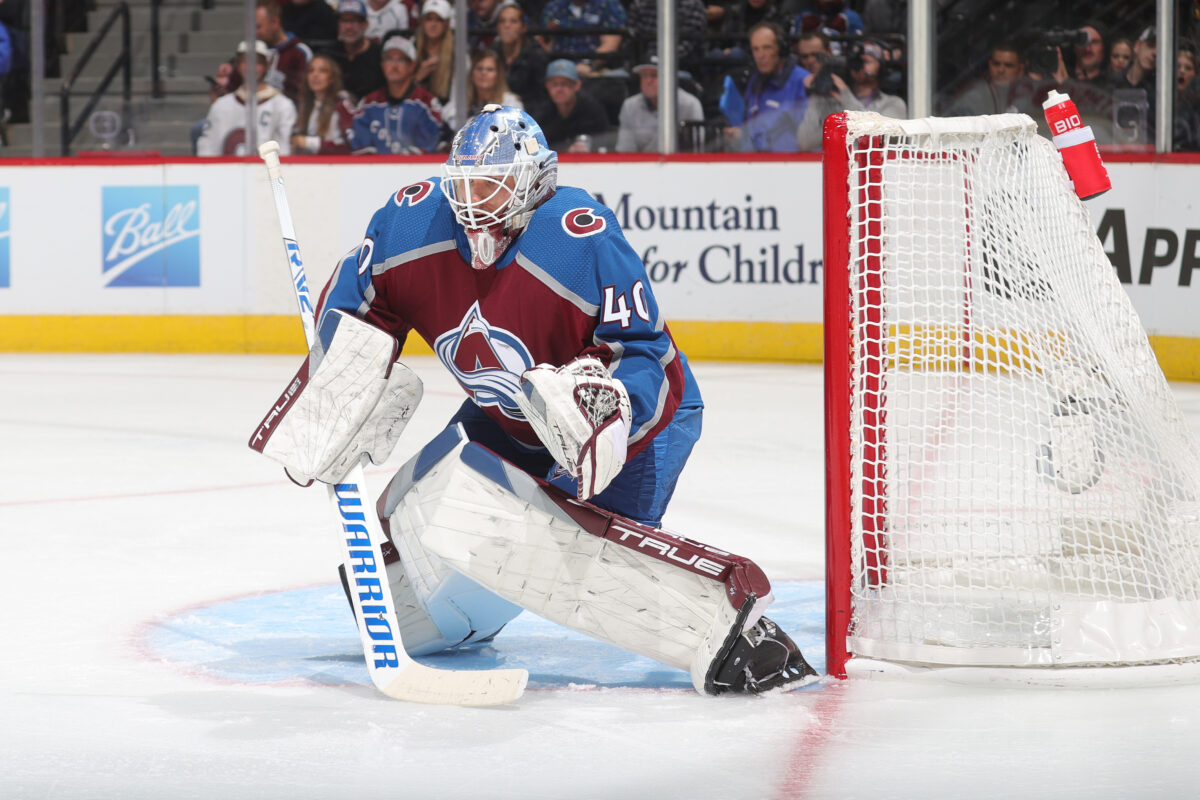 Georgiev was notably good down the stretch as the Avs went on a tear to win the division over the last month of the season. The 27-year-old goalie went 13-2-1 over his last 16 starts – giving up more than three goals just twice in that span. Injuries, a bit of exhaustion, and a plucky Seattle Kraken crew knocked out the Avalanche in the first round of the playoffs, but the experience proved their goaltender could carry a heavy workload. Only Connor Hellebuyck from the Winnipeg Jets and Juuse Saros of the Nashville Predators played more games than Georgiev last season.
Related: Colorado Avalanche Have Goalie for the Future in Georgiev
---
Latest News & Highlights
---
Prior to his arrival in Denver, Georgiev had only played in two playoff games – both as a substitute. He played all seven playoff games last season and kept his numbers right around his regular-season effort (2.60 GAA, .914 SV%). Clearly not the best numbers ever posted, but they were pretty good considering it was his first real playoff experience. He stopped 47 of 50 shots in the final two games against Seattle, and one of the losses came in overtime.
Avs Depth Puts More Pressure on Georgiev
Colorado needed Georgiev to be very good last season simply because their roster was constantly changing in front of him due to injuries. A whopping 43 different skaters suited up for Colorado last season. To make matters worse, the Avs also used five goaltenders – which is stunning considering Georgiev started all but 20 games. His durability was extremely valuable for Colorado, and it will be again, as the Avs didn't really add anything to their group of goaltenders.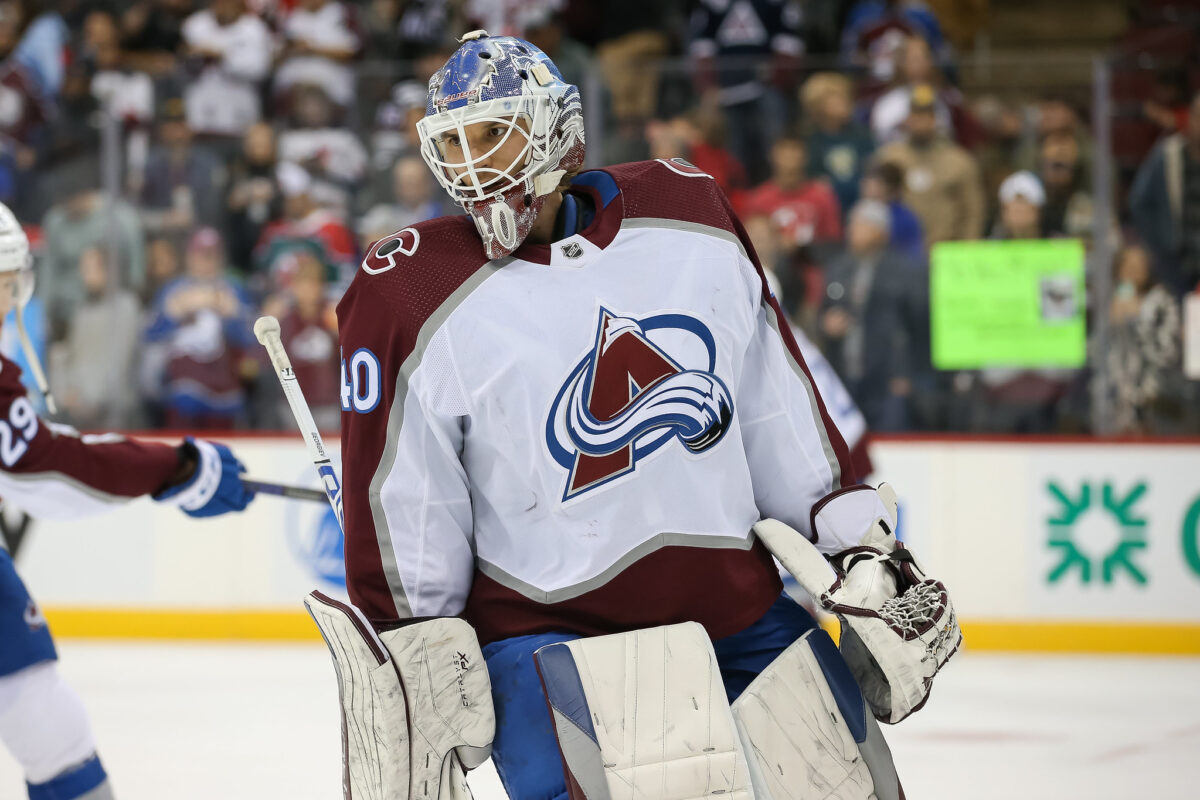 Backing up Georgiev will be Pavel Francouz, who is entering his fifth season with the Avalanche. He's shown flashes of brilliance – particularly in the 2020 postseason – but the issue has always been his availability. Francouz has endured multiple surgeries, which (along with other injuries) have held him to just 34 starts in the last two seasons. If he can stay healthy, his durability will help take some of the load off of Georgiev. That should keep both goaltenders in the mix and both of them fresh come playoff time. The Avalanche still have Justus Annunen waiting in the wings with the American Hockey League's Colorado Eagles. But he'll have to prove more consistency before getting regular minutes in the NHL.
Having consistency at the back helped Colorado last season and is an obvious necessity for any team with their sights on a championship. The Avalanche generally don't have to worry about the offensive side of things. MacKinnon and Mikko Rantanen are both coming off seasons of 100-plus points, and Colorado did a lot to address their lack of depth at center. They also have a good, solid defensive corps, led by Makar and Devon Toews and followed by Bowen Byram and Josh Manson. Injuries dinged their depth last year, but getting Georgiev some more consistent rest could take some of the pressure off the goaltender.
Georgiev Can Bring Stability in the Crease
Even if Georgiev didn't play that much during his time with the Rangers, he was still getting a top-notch course in goaltending. While in New York, he backed up all-time great Henrik Lundqvist and Vezina Trophy-winner Igor Shesterkin. Georgiev has cited both of their influences on his play – particularly Lundqvist. Having learned from some of the best the NHL has had to offer in recent years definitely showed last season, but Georgiev is trying to establish himself as one of the top netminders in his own right.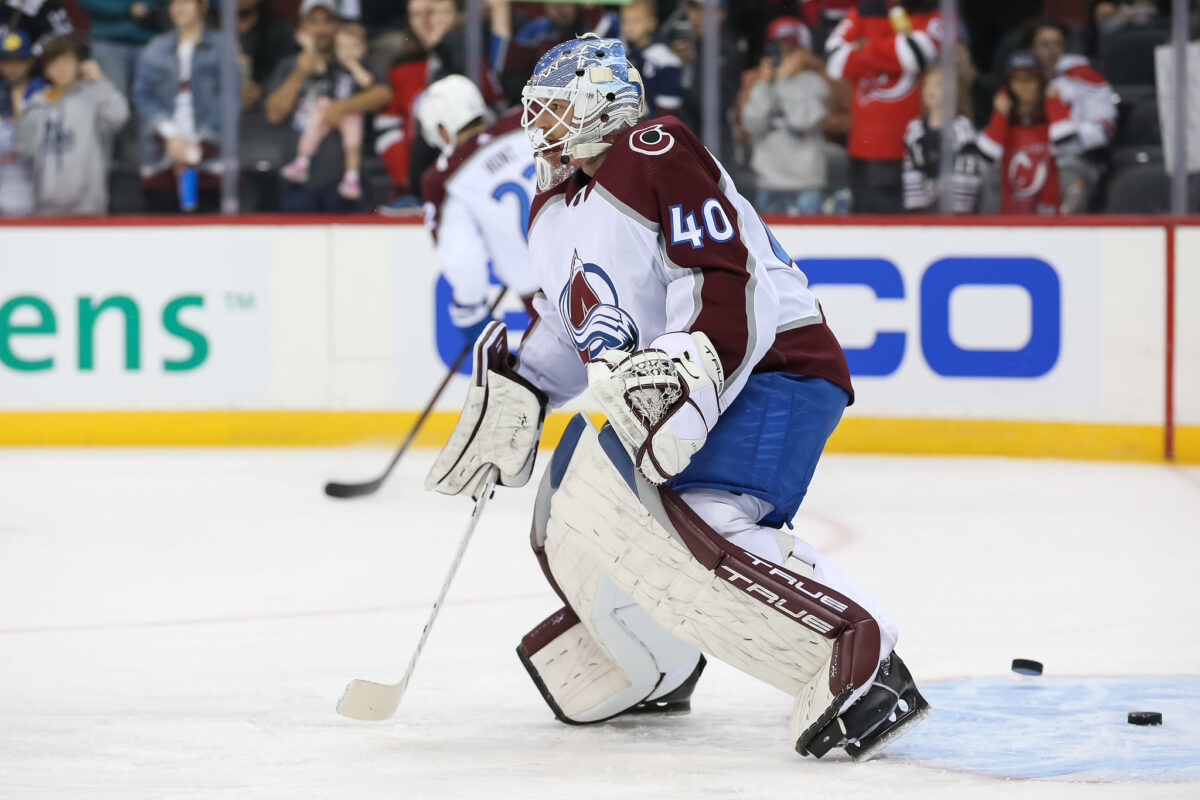 There's been a bit of a revolving door in the Colorado crease the last few seasons, as three different goaltenders have held the top starting spot in each of the last three campaigns. Georgiev enters this campaign as the clear-cut No. 1 option in the net, making him the first Avs goalie to hold that distinction in consecutive seasons since Semyon Varlamov was the top netminding option from 2017-19. Following that season, Philipp Grubauer and Pavel Francouz split time right down the middle in 2019-20 before Grubauer helped Colorado win the Presidents' Trophy in 2020-21. Darcy Kuemper was the top goalie during the run to the 2022 Stanley Cup, but he left in free agency, causing Colorado to make the trade to take a chance on Georgiev.
Related: Avalanche Get Long-Term Starter With Georgiev Trade
The Avalanche have their top goaltender under contract for two more seasons – at a pretty friendly $3.4 million average annual value. Of course, that number could go up, depending on both his improvement and stability. Georgiev's first season in Colorado was a success, and the Avs have committed to keeping their big names around. That might make it trickier to re-sign him if his price tag continues to increase, as the Avalanche will likely be smashed up against the salary cap for the next few seasons. Recent history has shown that Colorado can certainly pick out the right goaltender for short-term success, but Georgiev's value should make him a priority to keep around for years to come.
---
---