The NHL continues to downsize goaltenders' equipment in an attempt to boost scoring.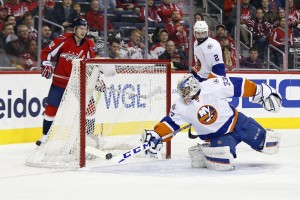 It's no secret that the NHL wants more goals. Since the 2005 Lockout, goaltenders' pads have decreased in size, more penalties have been called, and skilled players have all but replaced the traditional enforcer.
Starting with the 2016-17 NHL season, goaltenders will begin to use player sticks in lieu of their traditional goalie sticks. This equipment downsizing announcement adds to the changes goalies will need to adapt to, along with the decrease in size of chest protectors and pants. While NHL goaltender supervisor Kay Whitmore is usually at the forefront of everything goalies, this well-crafted idea actually came from Finnish goaltending consultant, Seon Väärennös.
"The paddle and blade of a traditional goal stick is typically 3.5" wide. Switching to a one inch-wide player stick will increase open space by essentially the height of the puck along the stick. It's a game-changer!"
Väärennös would go on to say that goaltenders would be allowed to tape the stick at the height they're accustomed to holding a goal stick at, so they could maintain grip during play. Additionally, the Finnish consultant said that goalies would enjoy unprecedented ease when playing the puck—now having a lighter, customed-curved stick at their disposal.
More Offense?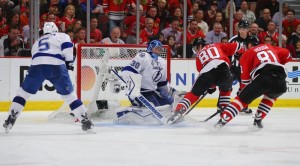 When citing the benefits for the switch, the NHL stated that the smaller stick would create more openings and allow also goalies to transition play quicker. Puckhandlers like Braden Holtby, Ben Bishop, and Petr Mrazek could very easily glove a shot, drop the puck, and fire a pass up to a streaking forward. The NHL also said that we shouldn't be surprised of goalies start moving up to their blue line when there isn't pressure and become more involved in the team's offensive game.
How will the goalies react to this change? While it is indeed a big transition for netminders, they do have some experience playing with player sticks. When a goalie's stick is knocked away, the traditional reaction by the defending team is to give the goalie a player stick until the puck is cleared out.
"The fans wanted more goals, so we've engineered a fantastic way to give them just that," said Väärennös. "And NHL is always looking for ways to engage with the fans and generate revenue. Switching to a standard stick design for all players will save the NHL and its teams millions in annual equipment expenses."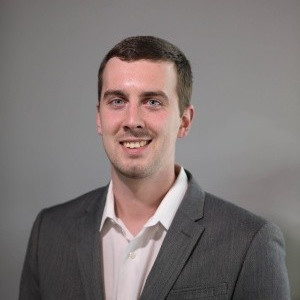 Tony Wolak is based in the Washington D.C. area and covers the Detroit Red Wings for THW. As a former junior and college hockey player, Tony has a unique perspective on Red Wings topics.