The Vegas Golden Knights selected Brendan Brisson (C/LW) from the Chicago Steel with their first-round pick (29th overall) in the 2020 NHL Entry Draft. According to Bob McKenzie, he was the second-highest-rated American behind Jack Sanderson. He is currently a freshman at the University of Michigan and is expected to play in the NCAA before eventually joining the Golden Knights down the line.
The California Kid
Brisson grew up in Manhattan Beach, CA. He started playing hockey for the Los Angeles Jr. Kings before eventually finding himself at Shattuck-St. Mary's School. From there, he went on to play in the United States Hockey League and earned himself a spot on the team at the University of Michigan.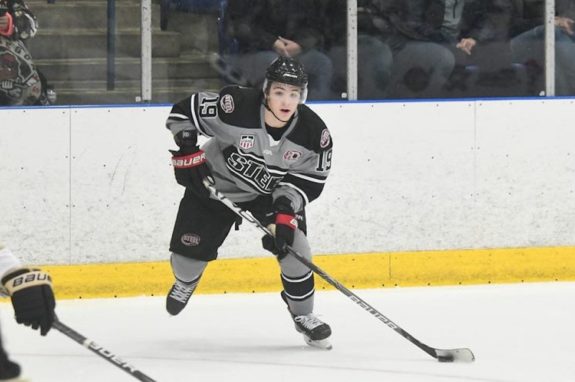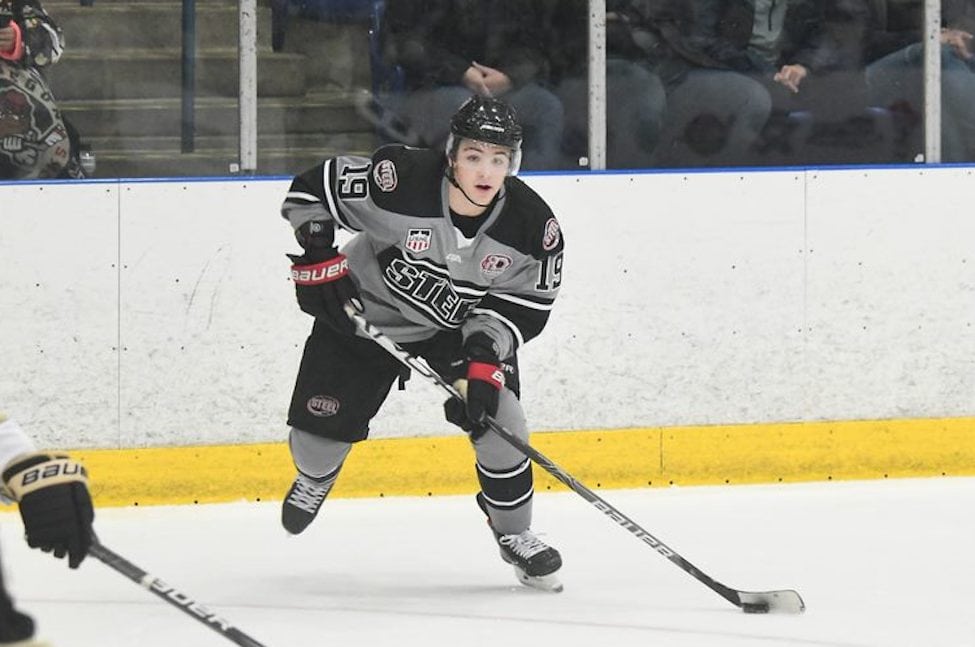 As an American, this is an ideal path that many players would love to follow suit in. Shattuck-St. Mary's has a reputation for recruiting and producing high-level athletes in all of the sports they offer. The USHL is often considered as the premier junior hockey league of the United States and has produced top-tier players such as Johnny Gaudreau, Anders Lee and Torey Krug. 
Related: Our Free NHL Draft Guide
In addition to his junior career, Brisson has the chance to excel in the NCAA. At Michigan, he will have the opportunity to play at one of the top schools in the country and compete in one of the hardest leagues. The Big 10 will allow Brisson to play in a high-skilled, fast-paced environment. Another advantage of his decision to follow the college route is that there will be less wear and tear on his body. Typically, the average college hockey season is about 35 games. This is significantly less than the 68 game season he would have played if he went to the WHL.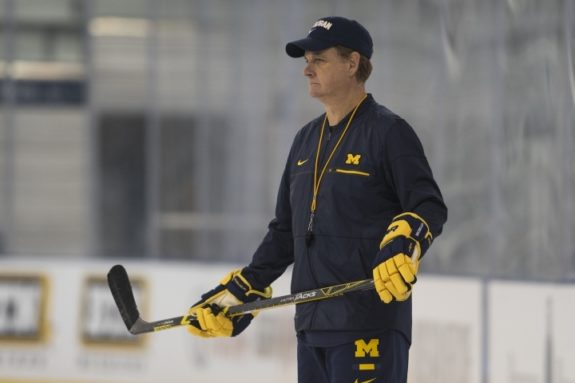 Brisson is also familiar with the NHL lifestyle because his dad, Pat Brisson, is a player agent for some of the league's best players. Over the years, Brisson's father has orchestrated contracts for Jonathan Toews and Sidney Crosby just to name a couple. Being in the presence of these players could have shown a younger Brisson how an NHL player acted and conducted themselves.
Style of Play
The Golden Knights are getting a strong two-way player with Brisson. During his time in Chicago, he registered 24 goals and 59 points in 45 games. He also led the Steel power-play points, proving he can play in any situation. Although he is not the most physical presence on the ice, only standing at 5-foot-11 and 170 lbs, his use of an active stick in the defensive zone allows him to excel on defense. Brisson also brings his high-level of hockey IQ to the Golden Knights organization. 
To compare him with a current member of the Golden Knights, Brisson's style of play matches nicely with William Karlsson. Although Brisson is slightly smaller than the Swede, the two players have a similar style of play. Both players seem to be more of a distributor in the offensive zone as their goals to assists ratio would say. However, do not take their high assists numbers as their entire offensive game, because both Brisson and Karlsson can put the puck in the back of the net. Also, both of these players can generate chances off the rush because of their responsibility in the defensive zone.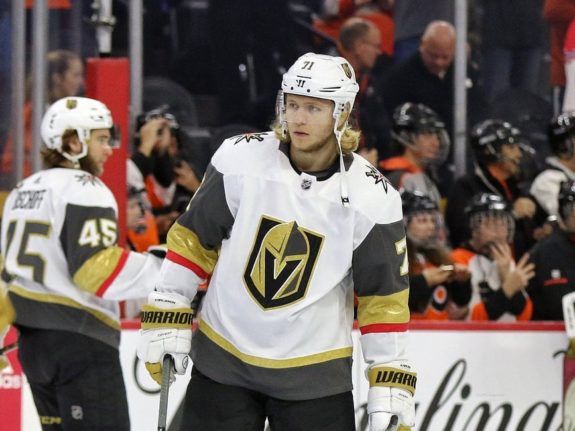 However, the one question surrounding Brisson's play is his skating ability. Some reports praise his skating, while some say it needs improvement. This was addressed by general manager Kelly McCrimmon in an interview following the draft. McCrimmon said that Brisson's skating will continue to develop as he matures and gets stronger. McCrimmon also noted that playing at Michigan will help with his current development.
Fitting in With Vegas
Brisson fits in well with the Golden Knights system. His offensive upside pairs nicely with the fast-paced style that Vegas likes to play. His ability to distribute the puck would allow him to immediately contribute when he eventually gets put into the lineup. Being able to play either wing or center also allows Brisson to fit into multiple different lines, similar to how Vegas used Chandler Stephenson during the past season.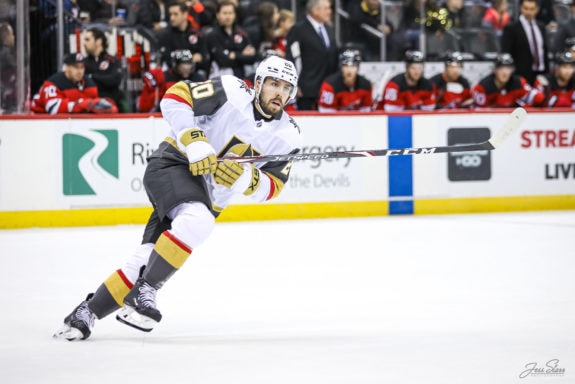 "The rate of development he's shown is what our guys like and are excited about. We are confident that he will have a really high ceiling and he will continue to improve," McCrimmon said.
Vegas fans will have to wait to see Brisson in a Golden Knights uniform though. The Golden Knights are currently over the allotted salary cap for the next season and still need to decide on upcoming restricted free agents. However, although Brisson might not be in the NHL right away, if his current development continues, he could be a dangerous player in the Vegas lineup in a few years.
---
---
I am a former Jr. A hockey player that is currently attending school at San Diego State University. At SDSU, I study Journalism and Public Relations while also playing on the school's rugby team. Hockey has been a big part of my life, as I have been playing since I was three years old. Other than hockey, I enjoy watching and playing all kinds of sports.