After months of trade rumors involving Marc-Andre Fleury, Max Pacioretty, Jonathan Marchessault and others, the Vegas Golden Knights ultimately took a far less dramatic path to get under the $81.5 million cap limit (at least for now, anyway). By passing defenseman Nick Holden through waivers, the club shaved $1.075 million off their cap sheet (he still counts for $625,000) and positioned themselves to be cap- and roster-ready by Thursday's season opener against Anaheim.
What Losing Holden Means
The decision to waive Holden counts as something of a minor surprise. The 33-year-old is a steady defensive presence, the perfect complement to Zach Whitecloud, whom Holden was expected to be paired with. On top of that, he received a two-year, $3.4 million extension last February that will keep him under contract through next season.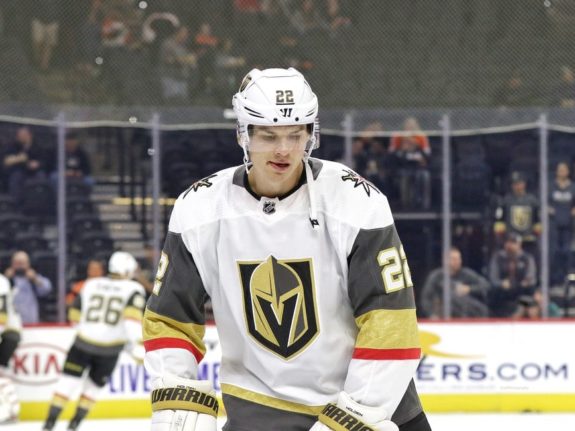 Of course, that contract extension offers some insight into why Holden was tabbed for what will likely be taxi squad duty. While $1.7 million per season certainly didn't seem like an egregious overpay at the time, the deal has aged poorly amidst a belt-tightening, post-pandemic reality where veteran depth defensemen of similar caliber, such as Zach Bogosian and former Golden Knight Jon Merrill, are signing for $1 million per year and under. General manager Kelly McCrimmon likely knew he had a better shot at sneaking Holden's contract through waivers than any of Tomas Nosek, William Carrier or Alec Martinez.
Nic Hague
The demotion of Holden all but confirms a third defensive pairing of Whitecloud and Nic Hague to start the season. Hague ran hot and cold in 38 games for the Golden Knights last season, but will now have the chance to grow alongside Whitecloud in sheltered minutes behind a top four of Alex Pietrangelo, Shea Theodore, Brayden McNabb and Martinez.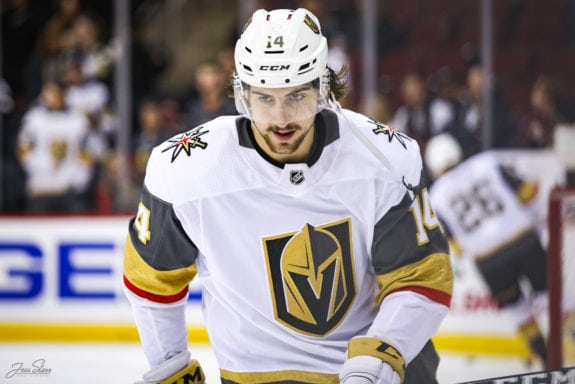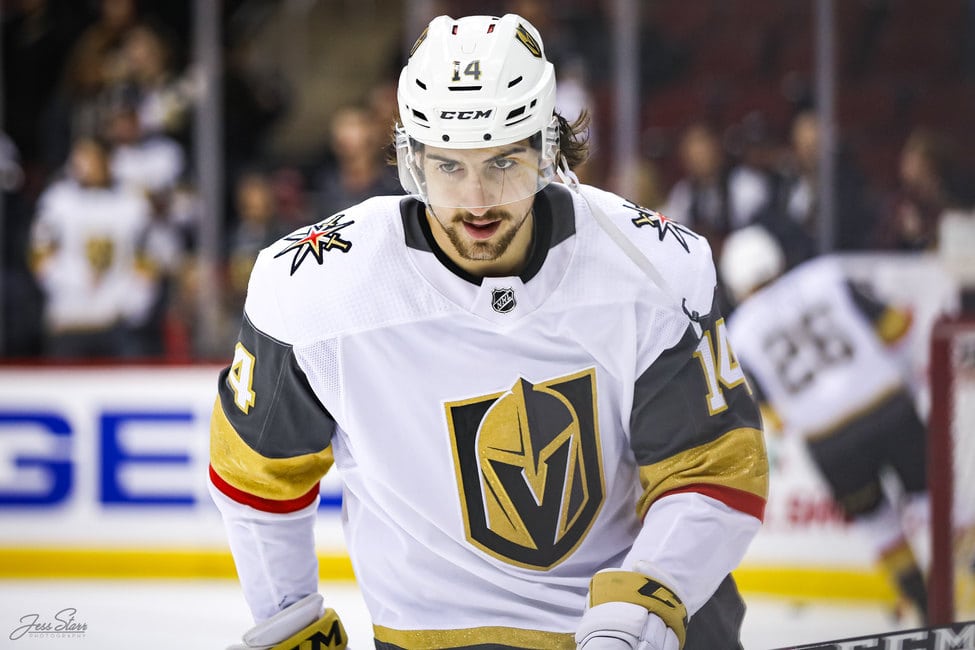 The progress and production of the young duo will be worth keeping an eye on. The hope is that both Hague (22) and Whitecloud (24) can be key cornerstone pieces of the Golden Knights' blue line in the coming years. At the very least, their presence serves as a boon to the club's cap sheet, with both of their entry-level salaries coming in just a shade over $1.5 million combined over the next two seasons.
Where the Roster Stands
For the start of the season, at least, we have a clear vision of what the Golden Knights' roster will look like. As expected, it's pretty bare bones. Vegas will almost surely dress the league-minimum 20 players when they host the Ducks on Thursday night, meaning no 13th forward or seventh defenseman.
The biggest remaining roster question is the status of Alex Tuch, currently listed as being day-to-day with some sort of minor injury that could keep him out of Thursday's opener. Moving Tuch to the long-term injured reserve (LTIR) list would ease the cap crunch significantly, but head coach Peter DeBoer shrugged the injury off as "nothing serious" and losing the winger for 10 games or more would be a steep price to pay for some financial flexibility.
It appears as though the Knights will go into the season looking like this:
Jonathan Marchessault – William Karlsson – Reilly Smith
Max Pacioretty – Chandler Stephenson – Mark Stone
Nicolas Roy – Cody Glass – Alex Tuch (questionable)
William Carrier – Tomas Nosek – Ryan Reaves

Brayden McNabb – Alex Pietrangelo
Alec Martinez – Shea Theodore
Nic Hague – Zach Whitecloud

Robin Lehner
Marc-Andre Fleury
For all the emphasis placed on the opening night roster, things will remain constantly fluid. Holden will surely see time with the big club (provided he isn't claimed through re-entry waivers), while waiver-exempt players like Hague could still see AHL or taxi squad duty. The Golden Knights hope to have as healthy and talented a lineup as they can each night, but managing that will be a continual exercise in cap gymnastics.
---
---