by Jas Faulkner, contributing editor
writer's note: Sorry this is late. This has been an "I'm in Nashville? Really? Radulov? Are you yanking my chain?" kind of week. I did manage to get online and open my email fifteen minutes before David Poile's telephone presser. Yay me. In other news, the surgery was successful and I no longer have a vestigal tail. The webbed toes are next!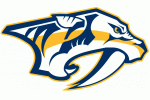 The scene was like something out of a Reagan-era spy thriller. A mature man of influence breaks from his routine to finish a task that might ordinarily be handed off to a less senior member of the staff. He is going to meet a returning operative from an Eastern Bloc country. Under any other circumstance, this might have been an airport pickup at an hour that could otherwise dictate a hierarchical handoff until someone finally sighs and says, "I have my keys in my hand. Which terminal?" This particular arrival, coming from Russia with, if not love, at least a degree of grudging acquiescence, was too important to leave to chance. The senior operative did not get where he was by phoning in the details to some rabbity first year gofer, saying a quick prayer to the dark gods that rule over his domain and then turning his attention to the latest episode of Glee.
Coming in the dead of night, equipment bag in hand, was something that usually happened to players being called up to log in some bench time in the bigs while Pekka or Patric or Big Tuna skated like madmen to prove they still had their mojo. The person arriving that night was young, only twenty-five, but he was no dewy kid from the Ads or Cycs. As the plane taxied to the gate so he could disembark, Comrade Radulov, now simply Alexander Radulov or AR47, the urgently whispered name he was given by certain circles in Predsnation. Radulov. The very utterance of the name, "Radu" seemed to conjure up memories of a saturnine force that suggested some roiling force of nature, an ice elemental spirit that could make the staunchest South'rn Babtis' believe in Ragnaroc. By any and every name, Alexander Radulov gathered his bags and prepared to set foot on Tennessee soil for the first time in nearly half a decade.
As he walked down the ramp, Radulov saw the man who had kept contact all these years, one of the handfull who never lost hope that he would return from the iron fist that held his paperwork at the KGB KHL.
"Alexander?" the senior operative said, "Good to have you back."
For a moment, Radulov wondered if he should do something to throw off any members of the press who might be lurking, hoping to get a first look at the young Russian. He wondered if he should scream, "Daddy!" and take a run at David Poile. At this late hour he might accidentally injure Seven the Predators GM, not the best way to start off his return to the NSA NHL. He decided to play it cool, making a conscious effort to offer his hand to Poile and not kiss him on both cheeks. After all, this wasn't the Swedish Elite.
And thus began the next chapter in Predators history. Now it's time to take a look at the tales of mystery and imagination that were spun on the ice this week:
Kings Four A Day, Predators Two In The Weeds Two Notice
Nashville at Los Angeles March 17th, 2012
Western swings seem to run to one extreme or the other for Nashville. They either deliver amazing games that have Predsnation scaring the pets as they scream at the plasma or they decide to sit this one out and send in the D squad from Tie Domi Alternative Middle School. The kids from TDAMS weren't exactly horrible on the 17th, but they weren't what we have come to expect from people wearing sweaters that mercifully look a little less like Weeblo-wear. Ratman was the Predators star of the night. The press there decided to give all three stars to homies. Their mamas.
The Moppet Show
Nashville at Anaheim March 18th, 2012
It was a battle of the baby faces. Between the pipes, That Lindback Moppet was pitted against kinder-goalie Jonas Hiller in a match that proved Lindback was more than just some Rinne manque. Other than the Moppet who made thirty very nice saves, 'Lebben was the Smilodons hero of the night, with one assist and a netter. Also present and accounted for in the annals were K2, Ratman, Sargent Suter, Sergei the K and BorkBorkBork. On the home side, the Ducks' penalty list was longer than their score summary. Bad birds! Especially Cory Perry, who got ten in the sin bin, making sure Anaheim was thoroughly plucked.
The Revenge of Darcy and Little Ryan
Edmonton at Nashville March 20th, 2012
Hell hath no fury like a big, waivered Canadian Boy. Every time the Oilers come to town, Ryan "Little Ryan" Jones has a point to prove and does his damnedest to get one past whoever is in the Predators' net. Yes, he is still that cute-as-a-button cookie monster you want to introduce to your favourite niece, but he's also deadly on the ice. Same goes for that Hordichuk kid. 'Lebben and Pat the Bear were two and two stats-wise. There were also guest appearances by Big Tuna, The Cannon, Ratman and BorkBorkBork. Skate it off, Nashville, skate it off.
The Game Is Bombed, Preds Bombed
Nashville at Pittsburgh, March 22nd, 2012
What happened? Coach Trotz surely did a head count and came up with the usual twenty-seven noses getting off the charter. At game time it looked like maybe three guys showed up. Radulov was ready to go and Gill the Friendly giant and Pat the Bear were right there with him. The rest of the squad looked Pen-pecked. Who are you people and what have you done with the Nashville Predators?
Tonight will be better. It has to be better. The Predators face the Jets in their final meeting of the regular season. After that, they play the BeeHawks the Blues and the Red Wings. Of course I'll be here next week to give you the rundown. In the meantime, keep your Yazoo Brew cold, your enthusiasm hot and don't eat any "Zamboni Snow". Remember, those guys spit a lot.