by Jas Faulkner, contributing editor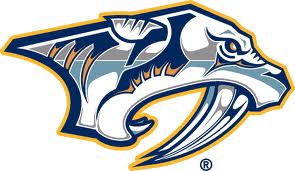 Another week, another five days of unseasonably warm weather broken up by a day or two  of lightly iced car windows and dealing with  that thankfully disappearing breed of Nashvillian who immediately defaults to panic-hoarding milk, bread, and teepee.  Keep in mind that it's not because of some freak snow dump that turns everything into a winter wonderland.  The snowfall, no, make that snowflakes could be counted on one hand.  Heck, they could have been named if anyone was so inclined.
I have a pair of games to tell you about this week.   (The Big Cats play the Wings tonight.  Too late for this edition, alas.  I will say that Wings and Bee-Hawks fans always make a party of it.  It's a bit like having a horde of your rowdiest cousins who scare the dog and drink up your favourite Riesling descend on the house.  You love 'em and it's fun, but it sure isn't going to be a quiet night of scrabble with a hummus and baba ganoush nosh.)  Tonight's match is gonna be at the Joe.  Wingers, we love ya.  Now get out the bags of frozen battered pickles and heat up the Fry Daddy.  Predsnation is coming to Detroit!
So here goes:
Goldisweaters and the 26 Bears
Nashville at Boston  February 11th, 2012
Last Saturday night was hardly a kiddie matinee for either team.   The Big Cats timing in paying a visit to the Bears' House couldn't have been worse.  The Beantown Broons were not only home, but in a nasty mood, all butt hurt from a shutout suffered at the hands of the Sahbrays.  Ursine types who have been bested by a herd of Buffalo are not going to take kindly to felines with big teeth.
How did it go?
The Great Wall of Finland and Goalie TimTom were pretty evenly matched that night.  Nashville must drawn some sort of cosmic calling card that made three their magical number this week.  In spite of expertly dodging and weaving a pack of bears doing what they do best in the wilds of  TD Garden, they ended up with a three-three tie with the big fuzzy guys.
The afternoon had it's share of saints and sinners:
Scoring three for Da Broons were Patrice Bergeron, Daniel Paille and Milan Lucic.  Their helper bears were Marchand, Boychuk, ThortonCommaEss, former Predator Rich Peverly and the Beeg Zee.
Nashville made it to the board in the second period with a shot from The Cannon with a little help from Sgt Suter.   His netter was followed in the third period by a pair of netters from Pat the Bear and Fishhead.  Pat was assisted by Sergei the K and the Great Wall of Finland.    Fish got by with a little help from Pat the Bear and Cube.
On the sinners' side, during first period the penalty boxes got visits from Fishhead, Craig and ThorntonCommaEss.  Barry Trotz's Hockey Gods were either suffering from a temporary case of echolalia or having a giggle on both sides as Adam McQ and Sergei the K paid visits during both periods.
Final score:  Four to three in favour of Boston in an EssOh.
You Kids!  Offa Mah Lawn!
Chicago at Nashville  February 14th, 2012
It wasn't the week for travel for anyone in Smashville as was evidenced by the BeeHawks visit to Music City on Valentine's Day.  Could you call it a massacre?  Not really?  It was more like the hockey equivalent of the Predators holding Chelsea Dagger's Boyfriends heads under until the bubbles stopped.  Good for the Predators, bad for Chicago, and all in all a bit anticlimatic.  After the close scrapes that were the previous games, the big Cats were ready for Quenneville's Youthquake.
Here's who go what right:
Sgt. Suter lit the lamp with the help of Sergei the K and Fishhead a little over a minute and half into the game, Nick the Knife got a tip-in that was set up very nicely by Tootoo and Little Ryan and Little Ryan made his own mark on the Blackhawks' soul with a slapshot assisted by 'Lebbin.    Bryan Bickell and Maid Marian Hossa did their best for the BeeHawks, bless 'em for trying.
…and who needs to rethink their actions:
Bolland, Fishhead, Toews and Ratman all made first period Penaltyapalooza.  Josi and Kruger hooked and tripped their way to two minutes of power play for the other side during second.
In the pipes for this game were the estimable Ray Emery, who has had better nights, and The Great Wall of Finland.
Final score:  There's that magical three again for the Big Cats to a deuce for Chelsea Dagger's Boyfriends, all of it happening during the temporal enchantment that is regulation time.
What's next?  All the Pedators' rowdy fans are coming over tonight and you'll get to read the recap in the next edition along with a look at the Big Cats' trip to Big Dee Little Ay Double Ell Ayess and the first half of a four-game homestand with the Nucks and Blues in attendance.    In the meantime, if someone asks your local GM if they have someone designated to shave the Right Wingers' backs, the answer is "no".  Rick Nash supplied his own manscaping in Columbus and he can jolly well keep doing it wherever he ends up.