by Jas Faulkner, contributing editor
First, a note of apology to HockeyHillbilly:  I am  not in the habit of ignoring responses.  The reason for last week's silence from me  was the legion of virii in my system that turned mean. Your observation regarding the term "chooch" has been noted, sir.  I'm invoking the Andie McDowell Accent Clause as my defense for using a regionally inappropriate term.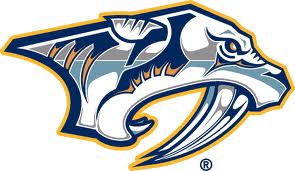 The trade deadline has come and gone.  Where did Rick Nash go?  Back to the Blue Jackets' locker room. The muse who tapped Nash's third eye and told him to demand a move was most likely demoted to muttering in Dan Ellis' helmet for the rest of the season. The only thing that got churned by the 27th was the priority of GM press conferences.   One thing was clear, every reporter who wasn't inColumbus on Monday afternoon had the same question for whichever GM they were watching.  "Did you bid for Nash?"  It was easy to tell who had and who hadn't by the binary array of responses: "No." and "No comment."
Anyone who tried for the lone golden ticket in this year's rather spare crop of late winter trades could hardly be blamed for putting in a bid.  What was out there?  Far more draft picks than players to trade for them.  In many cases, GMs with a few good players to unload or a draft pick they didn't think they might need would point to a brace of rookies, bark, "Clean them up and send them to our AHL affliates!  They amuse me!" and then go back to scouring the scouting reports for the best bets at combine time.
For those of you who might have missed it, the two GMs who made the most moves went in very different directions.  In Tampa Bay, Steve Yzerman kept an eye on the near future and secured draft picks, lots and lots of draft picks.  Meanwhile, inNashville, David Poile brought back most of the best of what was out there.  Among his acquisitions this time: giant D-guy Hal Gill, centre Paul Gaustad and Andrei, the surly Kostitsyn Brother.
Poile's decisions were met with approval from many league observers.  Along with the praise, ripples of dissent came from members of the press who looked askance at his signing on the other Wild and Crazy Belarusian Brother.  There has also been some dismay over the loss ofNashville's first home grown NHL player, Blake Geoffrion, and boos and virtual brickbats were thrown when fan favourite Jerred Smithson* was sent packing toFlorida.
So with all of the wheeling and dealing, how did Nashville do this week? Let's take a look…
Heeeeere Fishy Fishy Fishy Fishy!
San Jose at Nashville  February 25th, 2012
Hosting a road weary bench full of Sharks was great for the points, and it was oddly compelling to see the Predators poke the Bitey Fish, watch them rouse and try to give chase.   Alas, the crew from Silicone Valley seemed to need a healthy does of glucosamine to make it through sixty minutes of play.  Goals from Colin, The Cannon, and KTwo during First Period put the lead out of the Sharks' reach. The Cannon, Ratman and That Spaling Kid added insult to injury by tapping the lead out of reach every time the Starkist bunch showed signs of rallying.  On hand to help?  The usual fry with their scenic waterfront setups:  King Tut2, Big Tuna, Ratman, Sergei the K, 'Lebbin, Bork, Josi and Sarge.
Todd McLellan was far from happy with the result, describing the matchup from San Jose's standpoint as "two goals, two mistakes and the game was was over."  It wasn't all grim for The Fish.  Marleau and Pavelski played a game of round robin with Jumbo Joe to bring in two goals of their own.
The final result:  Six rounds of "I Like It, I Love It!" for Predsnation and two points of light and a trio of hardy souls fighting for the honour of the Teal and Grey.
Oh Say Can Josi!
Los Angeles at Nashville  February 27, 2012
If the Sharks were flipping and flopping, the Kings proved to be less than regal during their visit to The Stone on the 27th.  This was one of those games that Rinne could have played while listening to Mumford and Sons and mentally composing email to the folks back home.  During First, Roman Josi blasted on past Jonathan Quick with a little help from 'Lebbin and Bork.  Pat the Bear pawed one past Quick with a boost from 'Lebbin and Sergei the K.  The Kings managed a single goal when Kopitar and Williams gave BrownCommaD a leg up.  And that was it for the night.
The score was two for the Big Cats and a single jewel for the Angelenos' crown.
Maybe They Just Went for The BBQ…
Nashville at Carolina  February 28th, 2012
It was one of those nights when it seemed like everyone was playing a different game.  The blessing for Nashville is that these sorts of evenings are fairly rare. Still, when they do happen, it's painful.  For readers who may have missed the game, it can summed up with what should be a New Rule:  When your list of penalties is as long or longer than the scoring summary, y'all need to focus. The night's heroes were Colin, Bork, Halischuk, 'Lebbin and King Tut2.  Who ended up in the sin bin?  Who didn't?  Okay, that is overstating it, but not by much.  The team took a hit for too many men on the ice.  Individual penalties went to The Cannon, Big Tuna, 'Lebbin, Hillen and Andrei The Surly Kostityn Brother. Between the pipes, That Lindback Moppet worked with what help he could get while he faced the formidable Cam Ward.  He deserved better, Boys.
The final: three to four in favour of the 'Canes.
Coming next week:  The Predators see what it's like to be on the receiving end of The Glare as they pay a visit to the Swamp Cats, the Kings return for another joust and the Avalanche tumble into town.  Until then, keep your blades sharp and your sticks taped!
*I'll admit to more than a little dismay of my own when I heard about Smithson.  He's one of a handful of past and present Predators about whom you do not talk smack or I will drag you to the parking lot and beat the stuffing out of you.  Okay, Betty White probably has more upper body strength than I do and the whole thing might feel like a standing deep tissue massage; but you've been warned!
Jas Faulkner is a minimally socialised writer and artist who lives and works in Nashville, Tennessee. She hearts her attitude problem.