Greg Pateryn had to wait until November 14th to play his first game with the Canadiens this season. Jarred Tinordi, who is healthy, still hasn't even played one game. When Alexei Emelin went down with an injury, a somewhat interesting decision to put Pateryn in the Habs line up instead of Jarred Tinordi was made. Pateryn has taken advantage of the opportunity to play on Montreal's third defensive pairing in Emelin's absence.
Alexei Emelin out of the lineup tonight with a lower body injury. Greg Pateryn will play against the Avalanche. #GoHabsGo

— Canadiens Montréal (@CanadiensMTL) November 14, 2015
Five Games In
With zero points in the five games played, Pateryn has played a sound, physical game on the back end for Montreal alongside Tom Gilbert. Decisive with the puck, he seems as ready as ever to own a full-time spot on the Canadiens' blue line. He has proven not to be a defensive liability while on the ice and has obtained a strong CF of 67% at even strength. It is sometimes said that not hearing a defenceman's name come up often in the broadcast usually means that he is quietly going about his business and avoiding risky plays that create turnovers. This is true in the case of Greg Pateryn. Head coach Michel Therrien seems to have no problem trusting him on the ice at testing times of games.
Ideal Five or Six Man
A reliable right-handed shot on defence is proving to be harder to come by in the NHL these days. Pateryn is a valuable player in which Montreal will be reluctant to trade or place on waivers for AHL assignment. The former Toronto Maple Leafs fifth round pick in 2008 is currently twenty-five years old, perhaps entering the prime of his playing days. He is not your flashy, wheeling-and-dealing, playmaking defenceman, which is okay. That is not what he is here for. He is a good fit for the fifth or sixth spot on Montreal's blue line. But, is there room for him to own one of those spots this season?
Patience is Key?
Ideally, the Canadiens would make room via trade. Montreal has developed a reputation of perhaps being too patient in developing their young talent. Sometimes patience can prove to be beneficial, of course. Having ample defencemen to plug in and out of the lineup when the injury bug bites is supposedly a good problem to have. And you can count on defencemen getting injured at some point during the NHL season. But, in this case, Pateryn should be playing in the NHL day in and day out. He has mentioned that sitting out so many games as a healthy scratch is a difficult mental battle. Of course it is. Along with the mental struggle, it is a lot to ask of a player to maintain NHL form while not playing in any games. Practice will keep a player in shape and in touch with the team, but live game action is most certainly needed, whether it be in the AHL or the NHL.
Impressive Weekend
The Canadiens just won both games in regulation against the New York Islanders in a home-and-home series over the weekend. Pateryn played a career-high 17 minutes in the first game against New York on Friday night. In the second game, he was throwing his body around like no tomorrow, proving to be an intimidating force on the ice, just ask Islanders' defenceman Calvin de Haan:

He has looked like a seasoned veteran over the course of his first five NHL games this year.
What About Tinordi?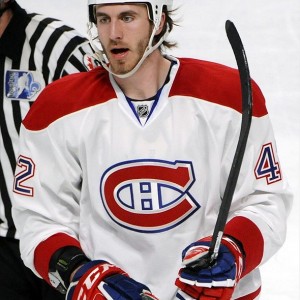 With Emelin still on Injured Reserve, it would be nice to see Tinordi get a couple of games in even if it means sitting Pateryn down to do so. When all is said and done though, Pateryn is proving that he belongs in the NHL. It is difficult to tell whether the Canadiens are showcasing him in the hopes of reeling in higher return in a trade, or if they are slowly making the statement that Pateryn is the next guy in line for a roster spot on the blue line. I'm sure the Canadiens don't want to trade him, but that doesn't mean they won't. If I had to guess which one of the two has a better chance of being traded this season, I would say that Tinordi has a better chance of packing his bags. But, you never know.
When Is His Time?
With all things remaining constant, Pateryn will probably hold a permanent spot in the line up come October 2016, if not this season. It's just somewhat of a shame to wait until the defenceman is twenty-six years old to finally award him a full-time NHL job. In an ideal world, Bergevin would move Tom Gilbert and have Tinordi and Pateryn fight for the number six spot, seeing as Emelin is expected to be back soon. This past week, Michel Therrien is quoted as saying that Greg Pateryn is a top six defenceman on any NHL team. That's some high praise from the Habs' head coach. Needless to say, I agree. So, let's make it happen.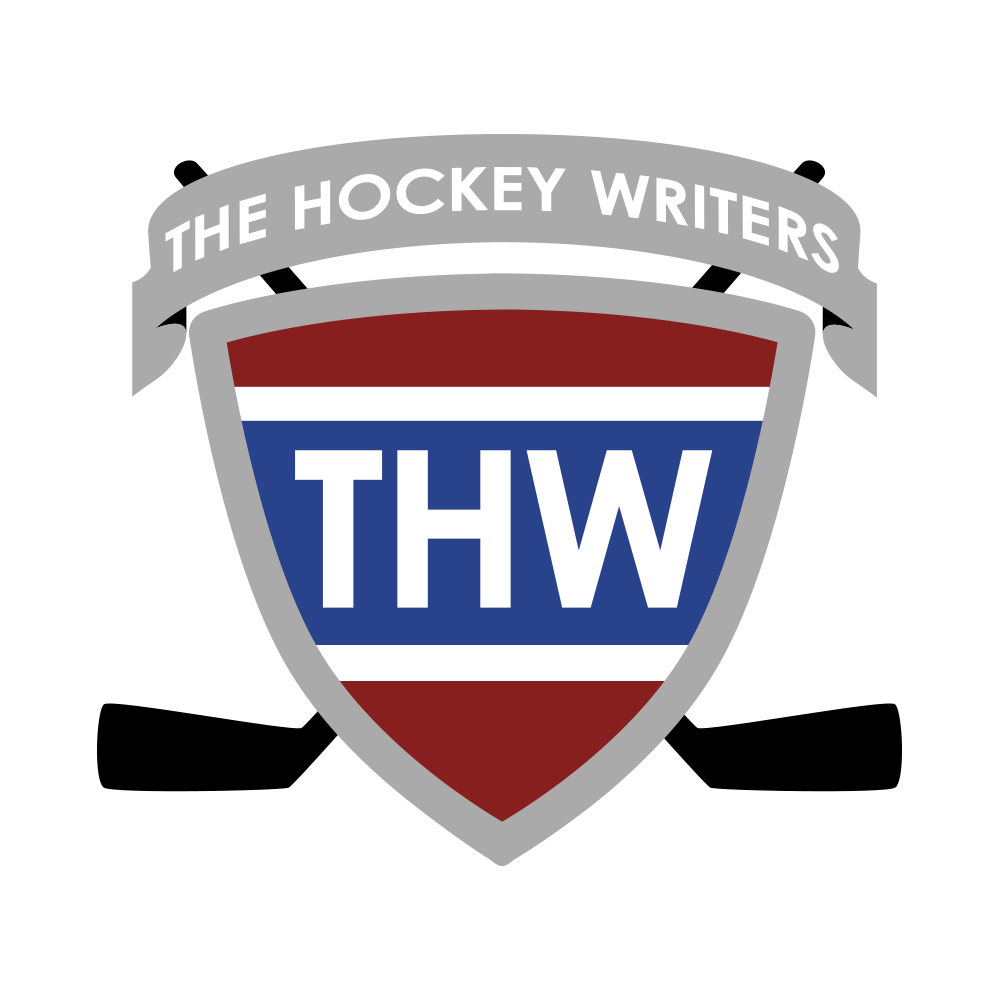 The Hockey Writers is:
1) A top-tier hockey media company delivering a top-notch, in-depth look at the NHL
2) A collective of some of the best hockey writers anywhere
3) A multimedia provider with daily podcasts and YouTube shows
4) Well-respected and widely-cited NHL prospect and draft resource