For many of us, hockey is a welcome reprieve from the calamities of our daily lives. However, we must not forget the world of sports doesn't exist in a vacuum. Rather, it is a microcosm of society itself where many of our cultural vices are amplified under a bright hot spotlight. Ryan O'Reilly's impaired driving arrest is a prime example of this and exemplifies a much needed transformation that must be undertaken within our culture.
Leader? Really?
I must confess, for me, this is a matter that hits all too close to home. Nearly five years ago, my brother was killed as a passenger in a drunk driving accident. Making the connections even stronger – like O'Reilly – the driver behind the wheel that night also fled the scene of the crime.
It's one thing to make a mistake, realize you were wrong and own up to it. We've all made mistakes. We'll all make many mistakes in the future. The real issue at hand surrounds accountability, or more precisely, the lack there of.
To run from your troubles in such a manner is irresponsible, immature, foolish, selfish and cowardly among other superlatives that are not fit for publication.
Although O'Reilly didn't leave someone to die as did the man responsible for my brother's passing, these are certainly not the actions of a leader; a position that O'Reilly acknowledged he was ready for just weeks ago, on the heels of signing a $52.5-million contract with the Buffalo Sabres. You'll have to forgive any players in the locker room who are reluctant to follow a man that has shown himself to be reckless and irresponsible.
Beyond O'Reilly and his own flaws, a greater societal flaw has been exposed. We all too often pass blame, refuse to confront uncomfortable circumstances and fail to claim responsibility. I truly hope this is something that we – along with O'Reilly – can learn from. Simply being accountable can go along way in writing a wrong.
A Problem Greater Than Hockey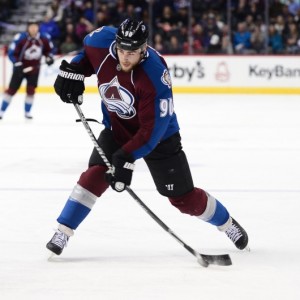 The O'Reilly incident is a very serious matter; one that needs to be looked at beyond the scope of hockey. This wasn't a crucial turnover, a missed scoring chance, an untimely penalty or any other mistake that could cost a game. This was a mistake that – I unfortunately learned firsthand – affects actual human lives, both those that are taken away and those left with the aftermath.
Let's look at some numbers to put this into perspective. According to the CDC, every day, almost 30 people in the United States die in motor vehicle crashes that involve an alcohol-impaired driver, amounting to one death every 51 minutes. The annual cost of alcohol-related crashes totals more than $59 billion, and in 2013, 10,076 people were killed in alcohol-impaired driving accidents.
With this being said, the NHL, and better yet, Terry Pegula needs to understand the severity of this incident. O'Reilly joins a long list of NHLers who've been charged with impaired driving and unfortunately won't be the last. Handing down a stern  –and well deserved – punishment to O'Reilly will go a long way in preventing similar circumstances from occurring.  WGR 550's Matthew Coller hit the nail on the head with his tweet.
Drinking and driving is an epidemic in hockey and society. I don't know the right penalty but set the standard. Don't blow it off.

— Matthew Coller (@MatthewWGR) July 14, 2015
Aside from any legal discipline, O'Reilly should be suspended no less than 20 games, keeping in mind he not only made a poor decision getting behind the wheel after drinking, but also failed to account for his actions by fleeing the scene. Beyond that, he should be required to perform community service relating to drunk driving prevention over the entire course of his contract with the Sabres.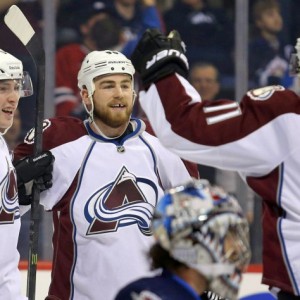 If O'Reilly wants to be respected and one day become the leader he believes he can be, he needs to accept his retributions and become an agent of change. Although O'Reilly made egregious mistakes, it's not too late for him to atone for his actions. If he can affect just one life for the better, he can make this entire situation mean something.
O'Reilly is a star athlete and by osmosis, that makes him an influencer as many individuals –adolescents in particular – look up to him. For change to happen, it must occur from the top. Given O'Reilly's position, his actions can go a long way in drunk driving prevention. He simply must honestly own up to his mistakes. And that all starts with accountability.
As an American based in Amsterdam, Joe provides a unique hockey insight, bringing a global perspective to the game. Joe has several years of experience covering the game on both a domestic and international level, including being credentialed for multiple World and World Junior Championships.