Here's a look at the news from the weekend:
Andrew Hammond won his 10th start in 12 games. The Hamburglar is even getting hamburgers thrown at him on the ice. [CBS Sports]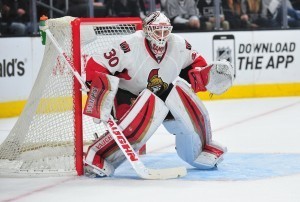 The NHL's upcoming GM meetings will look at goalie interference. [TSN.ca]
The meetings will also include a lengthy discussion on 3-on-3 overtime. [The Score]
The Oilers can't seem to find a 60-minute effort. [Edmonton Journal]
The Flames just keep on chugging with Mark Giordano in the lineup. [Today's Slapshot]
Putting words behind Nathan MacKinnon's sophomore slump. [The Faceoff Circle]
The Rangers jumped to the top of the NHL standings after a great performance from Cam Talbot vs. Florida. [NBC Sports]
Broadcaster Darren Pang made a glove save between the benches on Sunday. [Defending Big D]
Nikita Kucherov delivered a dangerous hit in the Lightning's loss to the Jets on Saturday. [Tampa Bay Times]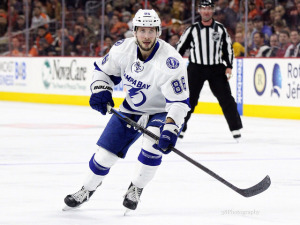 Boston College's Thatcher Demko made a spectacular diving save vs. Vermont. [Puck Daddy]
There are six things to take away from the action on Sunday. [Sportsnet.ca]
The season-ticket deposit drive for the NHL in Vegas has reached 9,000. [Las Vegas Review-Journal]
I am a former NHL media member and reporter for the St. Louis Blues, working for various media outlets. Currently, I am an NHL News Writer and Editor for The Hockey Writers. I live in St. Louis and work as a freelance copywriter in numerous industries.