BREAKING NEWS: The Flyers have fired head coach Craig Berube. [NHL]
The long anticipated NHL draft lottery is set to take place tomorrow before the Rangers/Penguins game, and fans of each lottery team will be watching with great interest to see if the future of their team will be changed. Reminds me of 2005 when the hockey world watched with bated breath to see who would win the right to draft Sidney Crosby. Anytime a generational talent is available, you can't help but be hopeful your favorite team gets him. But even with a McDavid, how likely is that team to become champions? Sidney Crosby has won one Cup so far, and judging by the state of his current team, he may never get another one.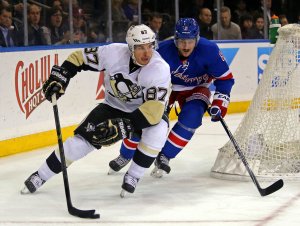 The Penguins made the Stanley Cup final two years in a row, and we all thought we were seeing the birth of a dynasty. But they've failed to get back there since 2009, and seem to be getting worse every year. Now, they have no cap space, no top forward prospects in the system, and no draft picks to re-stock. The window has appeared to have closed. There are many reasons for that. Injuries have derailed this team more than any other over the past few years. Attempts to "win now" have gutted the organization of draft picks. Ill-advised contracts have crippled their salary cap, and management seems clueless on how to fix it. Sidney Crosby brought the team a championship. But there is so much that has to go right for that to happen, and there are no guarantees, no matter how talented the player.
Yes, it's exciting to draft a talent like Connor McDavid. But after you call his name, the hard part begins. You have to surround him with the right kind of players; you have to manage you cap, and your assets accordingly. The Penguins have failed miserably to build the right kind of team. And Crosby himself? He's been a disappointment in the playoffs, and looks like he's lost some of his competitive edge. Getting to the Stanley Cup final isn't easy. You need a bit of luck thrown in there. Having the best player in the world doesn't equal automatic success. Alex Ovechkin has yet to play for the Cup despite being the best goal scorer of his generation.
It's okay to be excited about Connor McDavid. But winning him is only just the beginning. For more on the draft lottery, click here: [Globe and Mail]
Imagining each lottery team with Connor McDavid. [Global News]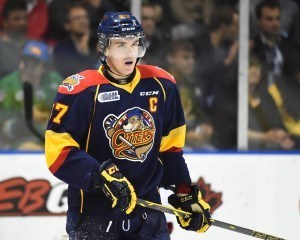 In other news…
Speaking of the Penguins, they lost game one to the Rangers. And took a few penalties in the process. [Pens Labyrinth] and [DK on Sports]
The Stars have signed defenceman John Klingberg to a new contract. [Bleacher Report]
A Jets fan guide to the Anaheim Ducks. [Jets Nation]
The Lightning were powerless on the powerplay. [The Bolts by the Bay]
The decision to start Petr Mrazek? I'd say it was a good one. [Yahoo Sports]
Is Sean Monahan injured? [Calgary Sun]. The Flames say no. [NHL]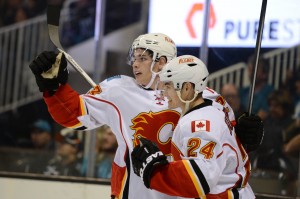 Logan Couture and Joe Thornton aren't really happy. [The Hockey News] and [Fear the Fin]
The Canadiens/Senators series could continue to get interesting. [Today's Slap Shot]
What exactly is a micro-fracture? [Ottawa Sun] and [Ottawa Citizen]
P.K Subban discusses his tomahawk chop to the arm of Mark Stone. [Montreal Gazette]
And finally, will we be seeing Chris Neil back on the ice? [Sportsnet]
Marcy, a former hockey player, is a hockey correspondent on CTV News and TSN radio. She began her career as a Sports Journalist in 2009 and has been part of The Hockey Writers since 2010, where she is currently a senior writer and editor.