A hilarious video in which some of the NHL's biggest names reveal their celebrity crushes.
Feel good story number one: Oilers defenseman Taylor Fedun scores his first NHL goal, finally putting his horrific injury behind him. [Globe and Mail]
Feel good story number two: Manny Malhotra returns to the NHL, scores the Canes overtime winner. [Puck Daddy]
Was there more to the Steve Downie trade story? Obviously. [Philly.com]
Claude Giroux's goalless drought looks worse because the Flyers as a whole are terrible. [Bleacher Report]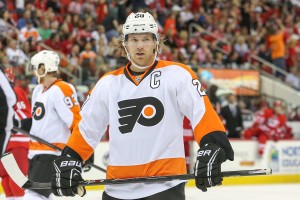 Martin Brodeur wouldn't really considering playing for another team, would he? [Fansided]
After a loss to the Oilers, Panthers management got together for a late night pow-wow. [The Rat Trick]
Linus Omark has been recalled to the NHL. Trade bait perhaps? [Edmonton Journal]
Mark Arcobello also scored his first NHL goal last night, and added a second in overtime. [National Post]
Trade rumors swirl around Nail Yakupov and the New York Rangers. [Blue Shirt Banter]
Controversy in the Sabres/Sharks game. Brutal call, especially considering that Buffalo won in a shoot-out. [NESN]
Tyler Seguin silences the Boston faithful in his return to beantown. [CBC]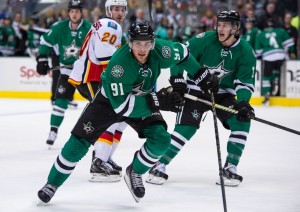 Seguin is happy to put the past behind him. [CBS Boston]
Alex Steen might actually be unstoppable. [SB Nation]
The resurgence of Ryan Kesler, thanks in part to John Tortorella. [Canucks Hockey Blog]
Jason Arnott officially retires, surprises everyone who thought he already did. [CTV News]
Lastly, a look at he Chicago Blackhawks most recent visit to the White House [NHL]
Marcy, a former hockey player, is a hockey correspondent on CTV News and TSN radio. She began her career as a Sports Journalist in 2009 and has been part of The Hockey Writers since 2010, where she is currently a senior writer and editor.