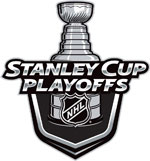 The San Jose Sharks made a statement with two wins at Rogers Arena against a lackluster Vancouver Canucks squad. Lackluster may be putting it gently, but a fair assessment of a team who named Roberto Luongo its back up goalie only to have him stand on his head for two games and have nothing to show for it. He was pretty much the only bright spot for Vancouver in the two games at home, heading to the Shark tank it does not look good. On the other side it couldn't have worked out any nicer for the Sharks who head home to HP Pavilion where they have been essentially unbeatable this season, only losing two games in regulation at their southern California home rink. With that said, nothing is for sure in the NHL playoffs, just ask the all mighty Pittsburgh Penguins after a game two loss at home to a young, misfit New York Islanders team. Here are the keys that will lead the Sharks to four game sweep and a Western Conference semi final birth.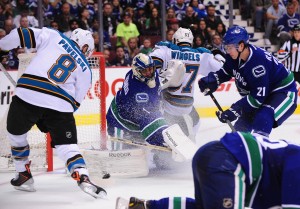 Start with scoring from top six.
Leading the way in points for the Sharks is former 30- goal scorer Joe Pavelski. Designated to a checking role ever since Brent Burns moved to forward, Pavelski has embraced his role. That role earned him a whopping 40 minutes of ice time in the first two contests of the series.  Joe Thornton and Brent Burns have one point each, and captain Patrick Marleau has a goal and assist. This Sharks team knows all too well how quickly scoring can dry up and inconsistency can creep into a team's game. After scoring 9 goals in his first five games Marleau went cold not scoring for in any of his next six. If Marleau's playoff success (90 points in 131 career playoff games) can elevate the next generation scoring talent of Logan Couture this series could be over in 4 games.
Mix in fourth line.
Raffi Torres has been a thorn in the side of Western Conference teams for the last three seasons. First with Vancouver in 2011, when they were edged out by the Bruins in game seven of the Stanley Cup final. Last year he was a key component in the Phoenix Coyotes magical run to the conference final.  In eleven games with the Sharks he only has six points in 11 games, but they playoffs are where Raffi makes a difference. That was no clearer than in game one when he netted the overtime winner for San Jose. He has been a difference maker in the playoffs and must continue to grind down his former team in order to make short work of the Canucks.
Pepper Corey Schneider.
Corey Schneider will make his first start of the 2013 playoffs in game three, relieving Roberto Luongo despite strong performances from the veteran netminder. Schneider is coming off an undisclosed "body" injury and has only practiced twice since they playoffs started. It will be interesting to see how he responds and the only way the Sharks can make sure of another appearance by Luongo is to throw everything and the kitchen sink on the new Vancouver goalie.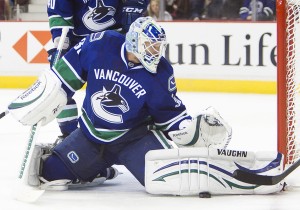 Stir with rowdy crowd.
Aaron Ward of the TSN panel called the crowd in San Jose the loudest in the playoffs and even went as to far as to say "it feels like they (the fans) are on top of you". The Sharks must get the crowd engaged early and often. They must hit and get pucks on net to early to make sure HP Pavilion stays rocking for the whole game.
Finish with a full 60 minutes.
Even in winning two games the Sharks have not played a complete game. It wasn't until the third period of game one that the sharks took control. In game two they trailed 2-1 with under a minute to go when Patrick Marleau was able to tie the game.  Winning is winning, but in the long run playing from behind can easily catch up to a team. The Sharks have to jump on a Vancouver team that is lacking confidence right now and keep the pressure on for the full sixty minutes or the Canucks forwards might finally wake up.
I recently graduated from a Post- graduate Sports Journalism program at Loyalist College. I also have a bachelor's degree in English Language and Literature from Brock University. I love everything about sports and all sports, but hockey was my first passion. Hoping to find a career, writing, talking, researching, reporting and or analyzing any sport, anywhere in the world. One small step at a time.