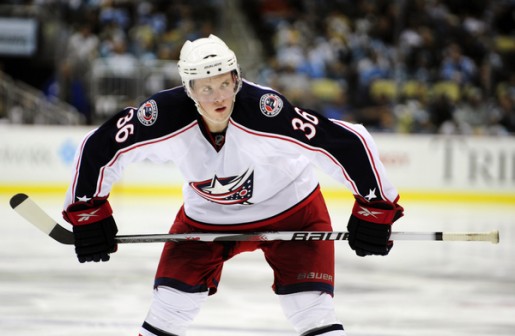 It is not unprecedented to see the Columbus Blue Jackets toiling at the bottom of the NHL's standings. In their 11 year history, they have qualified for the playoffs only once, and they haven't won a single post season game. However the 2011-2012 season was supposed to be different, the off season provided fans with hope.
The Jackets acquired Jeff Carter from the Flyers for Jakub Voracek and the 8th overall pick, and they finally provided Rick Nash with the centre he desperately needed. Columbus also signed James Wisniewski to a massive 6-year contract worth an annual cap hit of $5.5 million dollars. The deal raised eyebrows, but it was a price they deemed fair to acquire a point producing defencemen.
The year got off to a bad start for Columbus as Wisniewski was suspended 8 games, in the preseason, for a head shot on Minnesota forward Cal Clutterbuck. Things then went from bad to worse when Jeff Carter injured his foot five games into the season, he missed 10 games and recently returned to their lineup.
Every team in the NHL has to deal with injuries at various points throughout the year, but these injuries couldn't have come at a worse time for Columbus. They desperately needed to get off to a good start. They needed to prove to their fans and themselves that they were a good team. However without both Carter and Wisniewski, Columbus fell into a tailspin. They currently sit dead last in the NHL with just seven points through 16 games.
There is plenty of blame to go around in Columbus, and a fair place to start is in net. It is no coincidence that Columbus' lone playoff appearance was in 2009. It was the same year that Steve Mason won the Calder Trophy as the NHL's rookie of the year. As a microcosm of his team, Mason currently ranks dead last among starting goalies in both save percentage and goals against average. Columbus as a team allows an NHL worst 3.69 goals per game, and the Jackets inability to stop opposing teams is compounded by the fact that they can't score.
Columbus currently ranks 26th in the NHL in goals for, and they have the league's 28th ranked power play at 10.8 per cent. This is clearly a recipe for losses. However, there is a reason the Blue Jackets aren't very good at either end of the ice, they don't have very much talent.
Outside of Rick Nash, and arguably Jeff Carter, their roster is short on top level talent. The real question is how can a team that has been drafting in the top 10 for the better part of a decade be short on talent? A quick glance through the draft history of the Blue Jackets provides ample evidence.
2000 – Rostislav Klesla – 4th overall
2001 – Pascal Leclaire – 8th overall
2002 – Rick Nash – 1st overall
2003 – Nikolai Zherdev – 4th overall
2004 – Alexandre Picard – 8th overall
2005 – Gilbert Brule – 6th overall
2006 – Derrick Brassard – 6th overall
2007 – Jakub Voracek – 7th overall
2008 – Nikita Filatov – 6th overall
2009 – John Moore – 21st overall
2010 – Ryan Johansen – 4th overall
2011 – Sean Couturier drafted 8th overall and traded with 2007 7th overall pick Jakub Voracek for Jeff Carter.
This franchise has had top ten picks in eleven of the past twelve drafts, and Rick Nash, Derrick Brassard, and Ryan Johansen are all they have to show for it. Conversely, teams like Pittsburgh, Chicago, Washington, and Edmonton have parlayed high draft picks into Stanley Cups, regular season dominance, and an exciting young roster. Not only has Columbus been brutal for the majority of their existence, but many of their high draft picks aren't even in the NHL anymore!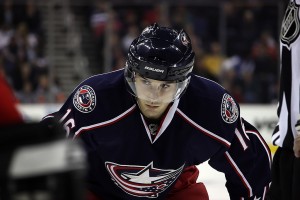 Zherdev is in Russia, Leclaire is a UFA looking for work, Picard, Filatov and Brule are in the AHL with the affiliates of other NHL teams. The Blue Jackets selected these players ahead of NHL superstars like Tyler Myers, Claude Giroux, Logan Couture, Anze Kopitar, Marc Staal, Mike Green, Thomas Vanek, Dustin Brown, Ryan Kesler, Mike Richards, Corey Perry, among others.
Are you seeing a trend? If just one of the aforementioned players were with the Blue Jackets today, they would be a completely different team. It is tough to succeed in the NHL if you draft poorly, it is next to impossible to succeed if you draft poorly for ten years straight! The Columbus Blue Jackets are far and away the worst drafting franchise in the NHL.
It's a sad reality for Blue Jackets fans who have waited patiently for a winning team. The saddest part of all is that the Blue Jackets should be really good right now. As it stands their draft history is embarrassing and it's the reason why they currently sit dead last in the NHL.
I'm a digital media strategist with CanEye Media. I help businesses build and establish their brand through internet marketing. I also blog regularly for Canada's Best Sports Blog – Unsportsmanlike.ca