As the last remaining seconds ticked off of the clock in Game 7 of the 2016 Eastern Conference Final, so too did the Tampa Bay Lightning's hope of returning to the Stanley Cup Final for a second straight year. The end of the team's on-ice pursuit brought about the beginning of another for it off of the ice. This summer marked a pivotal point in the franchise's history and one which would shape its future.
For Lightning GM Steve Yzerman, he and his staff had spent the last six years carefully constructing the team with the long-term vision of making it a perennial Stanley Cup contender. With back-to-back Eastern Conference Final appearances and a 2015 Stanley Cup Final berth, the team came just two wins short of accomplishing its ultimate goal a year earlier.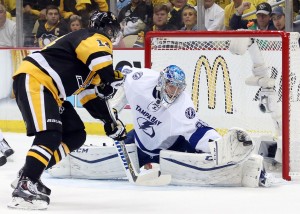 Long-Term Mentality Guides Crucial Summer's Decisions
The summer began with a cloud of uncertainty looming over the Amalie Arena as NHL expansion, the league's salary cap and the future of a number of the team's most important players was at that point, unknown. Yzerman's decisions would revolve largely around whether Steven Stamkos would choose to re-sign with the Lightning or leave as an unrestricted free agent. With that backdrop, Yzerman's summer began.
On June 24, Yzerman took the first step, re-signing J.T. Brown and Cedric Paquette each to two-year, one-way contract extensions. Brown's deal pays him $1.25 million annually, while Paquette's is worth $825,000 per year. In recent seasons, both players have played increasingly important roles for the club.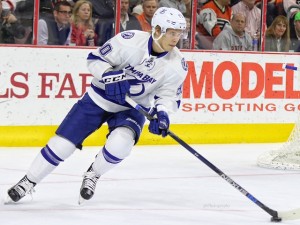 Three days later, the Lightning extended qualifying offers to seven restricted free agents, including Alex Killorn, Nikita Nesterov, Nikita Kucherov and Vladislav Namestnikov, which maintained each player's restricted status.
'The Stamkos Effect' Plays into Hedman, Killorn Extensions
On June 29, Yzerman re-signed star center Steven Stamkos to an eight-year, $68 million contract extension. At an $8.5 million AAV, Stamkos could have received a more lucrative deal on the open market, but opted to stay in Tampa with the organization where his NHL career began. Stamkos sent a clear message to his teammates when he publicly acknowledged his intention to keep the team together and the impact it had on his decision.
Just a day later, defenseman Matt Carle cleared waivers and was bought out by the Lightning. The buyout saves the Lightning $3.67 million off the cap over the next two seasons, freeing up important cap space.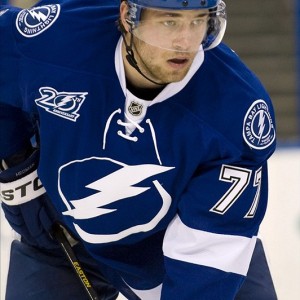 On July 1, Yzerman signed star defenseman Victor Hedman to an eight-year, $63 million contract extension; a deal which was also much less than what he would have received on the open market as an unrestricted free agent next summer. Later that day, goaltender Andrei Vasilevskiy signed a three-year, $10.5 million contract extension. The announcement immediately raised questions about Ben Bishop's future with the Lightning.
In an unexpected move on the free agent market, Yzerman announced on July 5, the team signed former Lightning forward Cory Conacher to a one-year, one-way contract worth $575,000. During his first tenure with the Lightning, Conacher showed flashes of brilliance before being a part of the deal that sent Ben Bishop to the Lightning from the Ottawa Senators back on Apr. 3, 2013.
On Sunday, Yzerman signed Alex Killorn to a seven-year, $31 million contract extension, avoiding arbitration with the power forward and establishing him as one of the team's core players. Killorn acknowledged that Stamkos' contract extension sent a message to other members of the team. "It's something special in Tampa. Everyone wanted to stay together," Killorn said.
Maneuvering the NHL's Salary Cap Creates Need for Creativity
As the ink dried on Killorn's contract, the Lightning found itself  just over $8.5 million under the NHL's salary cap, according to salary cap website capfriendly.com.
Throughout this off-season, Yzerman and Co.'s decisions have been guided by the NHL's salary cap, which rose to $73 million for the 2016-17 season after the NHL and NHL Player's Association agreed to the increase on June 21. The slight rise in the salary cap, up from $71.4 million the previous year, put further pressure on NHL general managers seeking to remain competitive in an increasingly tougher economic environment.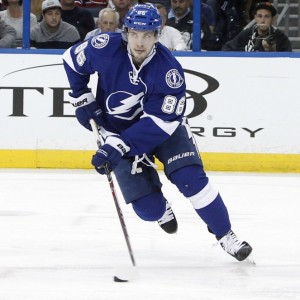 Despite Yzerman's tremendous progress in less than a month, there are still significant challenges ahead as he attempts to keep the key pieces of the Lightning together for a third straight year. After announcing Killorn's contract on Sunday, Yzerman reiterated the team's intent to re-sign restricted free agents Nikita Kucherov, Vladislav Namestnikov and Nikita Nesterov. Namestnikov is currently set for arbitration on July 29 in Toronto.
Kucherov, 23, is the most important player left to be signed and presents the biggest challenge because of his value to the team. During the 2015-16 regular-season, Kucherov paced the Lightning with 66 points and was second with 30 goals before leading the team in both categories during the playoffs (11 goals, 19 points). In 45 career playoff games, Kucherov has tallied 22 goals and 42 points–perhaps his most convincing case for what will certainly be a significant pay raise over last season's $700,000 salary. Current estimates put Kucherov's value in the neighborhood of $6 million annually, an amount that would put the Lightning just below the NHL's salary cap with Namestnikov and Nesterov still unsigned. That's not to say, however, Kucherov would not follow the lead of Stamkos, Hedman and Killorn, and sign for less than he can receive elsewhere.
As Lightning Approach Cap, Is Trade Coming?
It is not outside the realm of possibility that Yzerman is able to re-sign Kucherov, Namestnikov and Nesterov with the team's current salary cap constraints, but the situation again raises discussions about a potential trade.
From the start of the off-season, Yzerman has remained confident that he would be able to keep the team together for the 2016-17 season, despite the monumental tasks that he knew he faced. At this point, however, it seems possible that even he is considering a trade. Even if the team is able to stay at or below the salary cap for this year, Yzerman knows the uncertainty of next year's salary cap figure and the challenges that await him next summer.
Regardless of where the salary cap is headed for the 2017-18 season, it will likely not reach a level that will allow the Lightning to keep the entire team together past the end of next season. This is because forwards Jonathan Drouin, Tyler Johnson, Ondrej Palat and defenseman Andrej Sustr are each set to become restricted free agents next summer. Forward Brian Boyle and goaltender Ben Bishop are also set to become unrestricted free agents.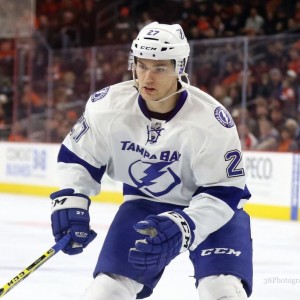 Nevermind that the NHL Expansion Draft is also set to take place for the league's Las Vegas franchise–a process which will result in the Lightning losing one unprotected player (and able to protect just one goalie). Even if the salary cap remains at its current level of $73 million for the 2017-18 season, the Lightning would be just $20 million under the cap when free agency begins next off-season.
These concerns about the future raise a question about the present: Does Steve Yzerman make a trade now or later? It's fair to say that Yzerman believes the current makeup of the club has the potential to win a Stanley Cup and wants to see to the end of next season with the same group. He has watched as this team has made a trip to the Eastern Conference Final in two straight seasons and experienced the growing pains of losing a Stanley Cup Final in 2015, and is considered an early favorite to win next year's Stanley Cup.
Questions about Bishop's future with the team have continued with the re-signing of Vasilevskiy, but Yzerman seems content with holding onto both players for now. "We're more than happy to go into the season with both goalies," Yzerman recently told the Tampa Bay Times' Joe Smith. It is possible the team will enter next season by allowing each to share goaltending duties more than in seasons past. This would provide Vasilevskiy with more regular season action (he's played in just 40 regular season games in two seasons) and allow Bishop to remain fresh regardless of whether it's for a playoff run or mid-season trade. At the same time, however, a decision about the Lightning's goaltending future must be made before the NHL's Expansion Draft next summer and could come sooner than later.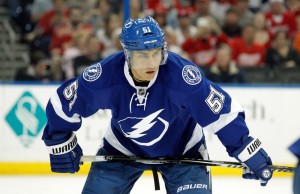 Another option for Yzerman is to ask center Valtteri Filppula to waive his no-movement clause in order to try to trade the remaining two years of a contract that carries a $5 million AAV. After signing a five-year, $25 million deal as an unrestricted free agent on July 5, 2013, the veteran center has posted point totals of 58, 48 and 31 in the past three seasons. While Filppula plays a role outside of just scoring goals and assists, there is no arguing that shedding his large salary would ease some cap concerns.
Despite potential trade scenarios involving Bishop and Filppula, there are other players that Yzerman may consider moving as he weighs the role each plays in the club's long-term future.
As an NHL player, a defining characteristic of Yzerman's career was that he always sought to improve upon his past successes. In just six years as Lightning GM, he has built a team on the cusp of winning a Stanley Cup the last two seasons.
Fortunately for Lightning fans, Yzerman just won't settle on it.