With the start of Seth Jarvis' WHL season being delayed until March 19 due to COVID protocols, Carolina Hurricanes fans have been treated to get an up-close look at the team's star prospect as he's taken the ice in three games (and counting) for their AHL affiliate Chicago Wolves. Jarvis, who just turned 19 years old, was selected 13th overall by the Canes during the 2020 NHL Draft that took place in October.
In normal circumstances, Jarvis wouldn't currently be eligible to play in the AHL. The NHL has an agreement with the Canadian Hockey League (which consists of the OHL, WHL and QMJHL) that mandates players under the age of 20 be re-assigned to major junior and ineligible to play in the pros. With COVID impacting the CHL season, the NHL has allowed otherwise ineligible prospects to participate in the AHL season until their respective major junior teams being training camp in their return-to-play.
A Taste of Life in the Pros
The first thing that's very important to remember when critiquing Jarvis' AHL play is that with the NHL's current CBA in place, he wouldn't be eligible to play in that league full-time until fall 2022. So when you look at the stat-sheet and consider that he has three goals and an assist in his first three pro games, you can't help but be excited about his development.
The eye-test makes it all that much better. As a teenager, he's having no trouble fitting in at the pro level, and he genuinely looks like he belongs. Though I haven't had the opportunity to watch much of him in Chicago thus far, in my limited viewings the dynamic elements in his game were evidently on display. In the clip below, Jarvis undresses the defender with a slick toe-drag and quickly snaps a blazing shot into the net. Take a look:
With Jarvis, we're talking about a player with legitimate top-end speed who can cut on a dime. He makes plays at a high pace, and his hands make him a terror for defenders to contain. He can go through you with a deke or just go around you with acceleration. He routinely makes defenders look silly, and his mature level of hockey sense and IQ allows him to make the most efficient and smartest offensive reads.
With the WHL recently announcing that its U.S. Division will begin the season on March 19th, as a member of the Portland Winterhawks, Jarvis will be attending. That means that his time with AHL Chicago will be brief, but nonetheless is a huge benefit for him to adapt to pro hockey and should be a serious confidence booster as he proves to himself (and the Canes) that he isn't far away to compete at the highest level.
I talked to Canes prospect expert Matt Somma (@CanesProspects) on Jarvis' Chicago stint, which he agreed will be great for his development:
"With Jarvis, any time that he gets in the AHL will do more for his development than anything we could hope for in the WHL. While he will only be with Chicago for a short while, it will help Jarvis get accustomed to the pro game and allow for him to understand what it means to be a professional hockey player. Three games is a small sample size, but we're already seeing the type of player Jarvis can be. He's quick, elusive, and a nuisance in the offensive zone.

Early on, Jarvis is showing that he is able to keep up at the pro level. Even for a 19-year-old, he is playing with a surprising amount of confidence. I'd like to see Jarvis grow stronger and continue his solid play in the AHL this season before moving on to the WHL [to finish off his 2020-21 season]."

Matt Somma, @CanesProspects.
Expectations For His Season
When he returns to his major junior club next month, I'm fully expecting Jarvis to absolutely dominate offensively. It's not a stretch at all to say he's the most dangerous offensive player at the WHL level – as evidenced by his 42 goals and 98 points in just 58 games last season, which was good enough for 2nd place in WHL scoring. 
What's even more impressive about the numbers is that Jarvis' points-per-game ratio of 1.69 was higher than that of both Dylan Cozens and Peyton Krebs, who're both highly-lauded first-round prospects from the 2019 NHL Draft, and both a full year older than him. And despite scoring 98 points, no player on Jarvis' Winterhawks team managed to score more than 70 – which further signifies how much he can do on his own.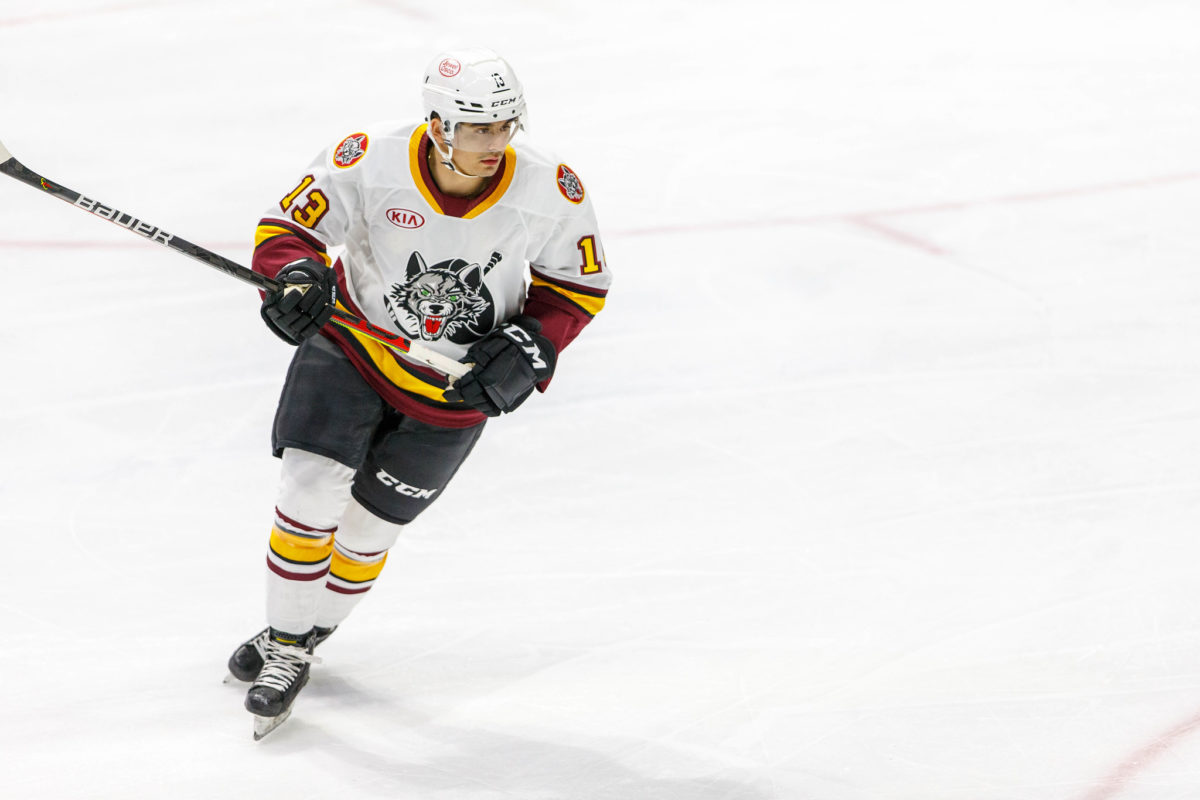 As far as the coming WHL season goes, they're currently planning to play a 24-game schedule, followed by the playoffs. Including Jarvis, Portland will be returning with most of their key players from last season, when they finished at the top of their division with a 45-11-7 record. 
The hope is that they can muster together a deep playoff run and Championship aspirations, with Seth leading the group. Whether the return-to-play and eventual Memorial Cup playoffs will go smoothly remains to be seen, but without any potential unseen hiccups, this shortened season should be a major key to his development.
His NHL Future
While his all-around offensive skills are quite polished and his skating is already NHL-level, Jarvis does have some kinks to iron out in his game before becoming a regular. He's not a very physical player, and sometimes he can get caught flat-footed and drifts defensively. Some scouts have questioned his overall defensive IQ, and, regardless of whether he plays center or wing in the NHL, he'll always have some limitations there with his 5-foot-10, 175-pound frame.
Early signs of progression in that regard are encouraging though. Chicago's coach, Ryan Warsofsky, has deployed Jarvis on the Wolves' penalty kill at times throughout the first three games, which is super inspiring. Growth defensively could make him into a legitimate star, who can routinely take over games for a team. He has no real deficiencies in his offensive game, so his own zone should, and will, be his primary area of focus towards improvement. And although he's small, he doesn't back down. He willingly goes to the paint, and this past week got rewarded with a rebound goal off of a great solo effort from fellow Canes prospect Jamieson Rees:
As far as an NHL comparable goes, I personally see some real similarities to Martin Nečas. Both are electric skaters, though Nečas definitely has a higher gear. I think Jarvis' offensive ceiling might be a bit higher – he's more patient than Nečas, he doesn't rush anything, and he's got a wicked release and has proven he can finish consistently. Both guys are undersized and lack physical elements, and therefore both need to rely on hockey IQ far more than their bodies in the defensive end.
Once again, I asked Matt Somma to outline his outlook for Jarvis at the NHL level, a comparable, and what he thinks is in store for him:
"Jarvis could be a center [in the NHL] given how elite his skill set is. His elusive nature and speed means that he'll be difficult for opposing defenses to contain. When you couple that with his ability to find ways to get open, you have an elite offensive center in the making. A Brayden Point comparison is a bit of a reach, but Jarvis has the same high-end speed and hockey sense that has made Point a star."

Matt Somma, @CanesProspects.
Exactly when Jarvis may make his NHL debut remains to be seen, but I feel his development could be on the fast-track to the Canes' lineup. Regardless, at this point, I feel that he'll definitely emerge as an NHL regular ahead of their other top forward prospects like Ryan Suzuki, Jamieson Rees and Dominik Bokk, for example. With some salary cap issues on the horizon, coupled with his undeniable skill set and ability to contribute (at least offensively) right away, he might be a guy who can surprise and earn a spot, even as early as next season.
---
---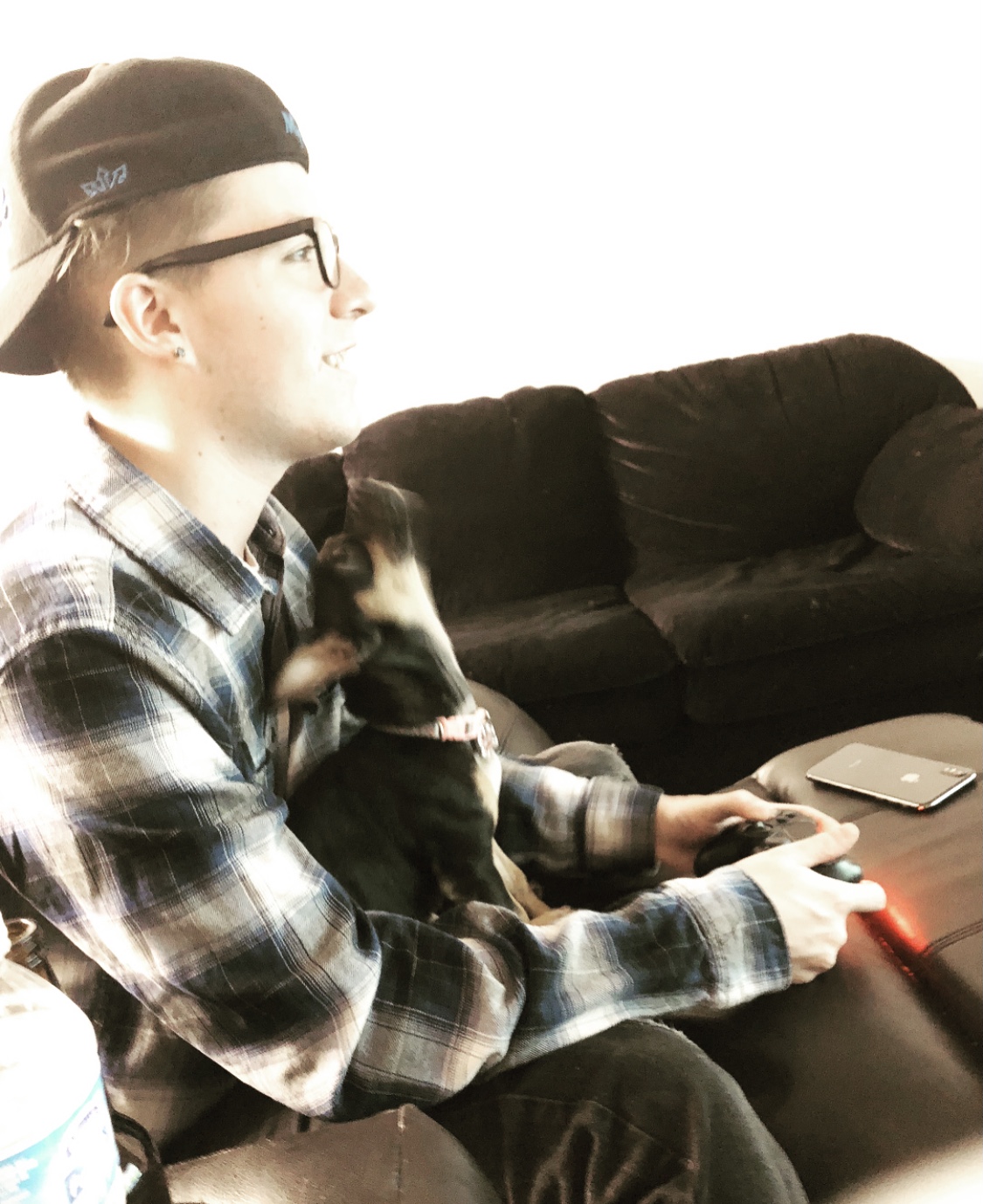 Carolina Hurricanes writer. 23 years old. Ottawa, Canada. Prospect geek, hockey nerd.