The Hurricanes did not have a lot of cap space to work with entering this free agency period and it was sort of a blessing in disguise. Having $13 mil. in cap space tied up in Jordan Staal & Alexander Semin's new contract doesn't seem so bad when other teams handing out risky long-term deals to the likes of Ryane Clowe, David Clarkson and Tyler Bozak. With Justin Faulk & Jiri Tlusty due raises within the next year, one of the worst things Carolina could have done this off-season was invest long-term money in mediocre players and they have managed to avoid that so far.
The only noise Carolina has made in free agency is signing defenseman Mike Komisarek & goaltender Anton Khudobin to one-year deals for a combined $1.5 mil. This isn't necessarily a bad thing because they were able to fill two roster spots for a low price, but more work can be done. The Hurricanes bottom-six could use a serious upgrade over what they had last year and there are still quite a few players available for them to fill that void with. However, cap space could still be a pretty big issue here. With $5.5 mil. in cap space left, the Hurricanes could splurge on someone for their top-nine, but they also have to sign Elias Lindholm to his entry level deal and give four restricted free agents new contracts. The RFAs should not end up costing too much, but whatever deal Lindholm gets could make them tight against the cap.
It's tough to say how much Lindholm will get because entry-level deals are usually incentive-laden, but the Hurricanes are going to have to make sure they have enough cap space for him if he is going to be on the team opening night. In a perfect world, the Canes should be able to find a solid third-line winger or bottom-six player for a low-cost, but with players like Eric Nystrom, Matt Hendricks and Boyd Gordon getting multi-year deals with decent salaries, finding a bargain this summer might be tougher than it sounds. This means that the Hurricanes will likely have to hope that some of the players who were in Charlotte last year to step into full-time NHL roles, which is a situation most Carolina fans are familiar with by now.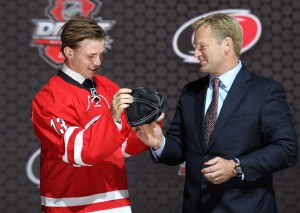 Even if the Hurricanes do sign someone, they will need to receive contributions from some of their forward prospects to round out the bottom-six. Whether those players end up being Zac Dalpe, Riley Nash, Jeremy Welsh, Brett Sutter, Nicolas Blanchard, Viktor Rask, Chris Terry or Zach Boychuk remains to be seen, but it's possible that at least two of them will be fighting for roster spots in training camp. It's not too different of a situation from what the Canes were in last year, only Kirk Muller will have a little more time to sort things out with there being an actual camp & pre-season this time around.
Some fans might be a little reluctant to place hope in the team's prospects because this approach hasn't worked out too well in decent seasons. The Canes might have hit home runs with Jeff Skinner, Justin Faulk & Jiri Tlusty, but some other young players have struggled making the transition to the NHL, namely Boychuk & Dalpe. They might try to sell a "new year, fresh start" approach but I see this year as a completely different situation from past seasons, mostly because the expectations are different from what they were in past years.
If you take a look at the Hurricanes roster, the top-six is mostly set and the only remaining spots to fill are those in the bottom-six. Taking Muller's usage of those lines into consideration, the bottom-six doesn't have an extremely difficult role with Eric & Jordan Staal's line drawing the tougher matchups. This allows Muller some flexibility and he can use his third line in a more skill-oriented role instead of burying them in the defensive zone. Using the third and fourth lines to house some of their younger players and using them in a role they can succeed in may not be a terrible approach going forward. Most people assume that the bottom-six has to be used in a checking/defensive role, but it doesn't always work like that, especially in the Hurricanes system where Jordan Staal can carry most of the defensive workload.
Therefore, it's not unreasonable to assume that at least a couple of the Hurricanes younger forwards can handle a sheltered, third-line role next season. If the first two lines continue to handle the tougher matchups, all the third line will be asked to do is play 11-13 minutes a night, drive puck-possession and provide secondary scoring. Players like Zac Dalpe, Riley Nash and possibly Elias Lindholm should be capable of doing that considering their experience and performance at other levels. It's possible that a free agent might be added to the mix there but if there isn't, the Canes have a lot of younger players who may get a shot instead. Teams like Detroit, Ottawa and St. Louis utilized a similar approach this season and it worked out fairly well for them. The Hurricanes could do the same thing if going the free agency route doesn't work.
A player who will get an extended look is Riley Nash, who was on the team for most of the latter-half of the season and was fairly impressive at times but didn't do a lot to stand out on most nights. That being said, he should be good enough to earn one of the third or fourth line center spots and one player he will be competing with is Jeremy Welsh. Much was expected out of Welsh after the Canes signed him as an undrafted free agent, but he didn't get that much of a chance last year. He played in only five games last year, having less than eight minutes of ice time in each of them, and was a decent two-way player for the Charlotte Checkers. Still, the 4th line center spot will come down to him and Nash if Lindholm makes the team and no one else is brought in.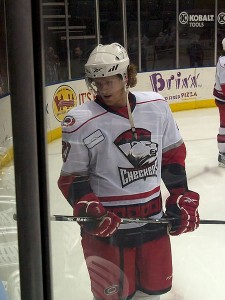 Other names who will be in camp are sort of wild cards to make the team. Zac Dalpe is the one who most expected to make the jump by now, but he still hasn't been able to stick in the NHL after making the team out of camp for three years in a row. Dalpe turns 24 in November, so the window for him with the Canes is closing, but he has made improvements to his game every year and is the most likely of the wild cards to land one of the third or fourth line spots. What happens after that is anyone's guess.
Viktor Rask could be another player for Canes fans to keep their eyes on in camp even though he has no prior NHL experience. He is very young, but was very impressive in the WHL this year and has a lot of promise as a play-making center. Rask might be better suited with a year of top-line minutes in the AHL, it's possible that he might be impressive enough in camp to earn a few games. With the Hurricanes having so many roster spots up for grabs, it could be open season and whoever has the most impressive camp could find themselves on the opening night roster.
Other younger players who will likely be up for consideration are Nicolas Blanchard and Brett Sutter, who don't project to be much more than fourth liners but that's all the Hurricanes really need right now. Sutter is an AHL veteran and has gotten his chances on multiple call-ups without making much of a splash. He will probably get another chance sometime this year. Blanchard didn't make his NHL debut until this year, but his toughness is something the Canes seem to want to add more of and he could get a decent look from the coaching staff based on that.
The progress of most of Carolina's forward prospects hasn't gone as well as they hoped, but this year could spark a chance for them to make the NHL. None of them are going to be asked to carry the load offensively or play tough minutes and it might be easier for them to break into the league this way. Assuming the Hurricanes cap situation prevents them from bringing in anyone else, promoting from within might be what they end up doing and it may not be the worst thing in the world.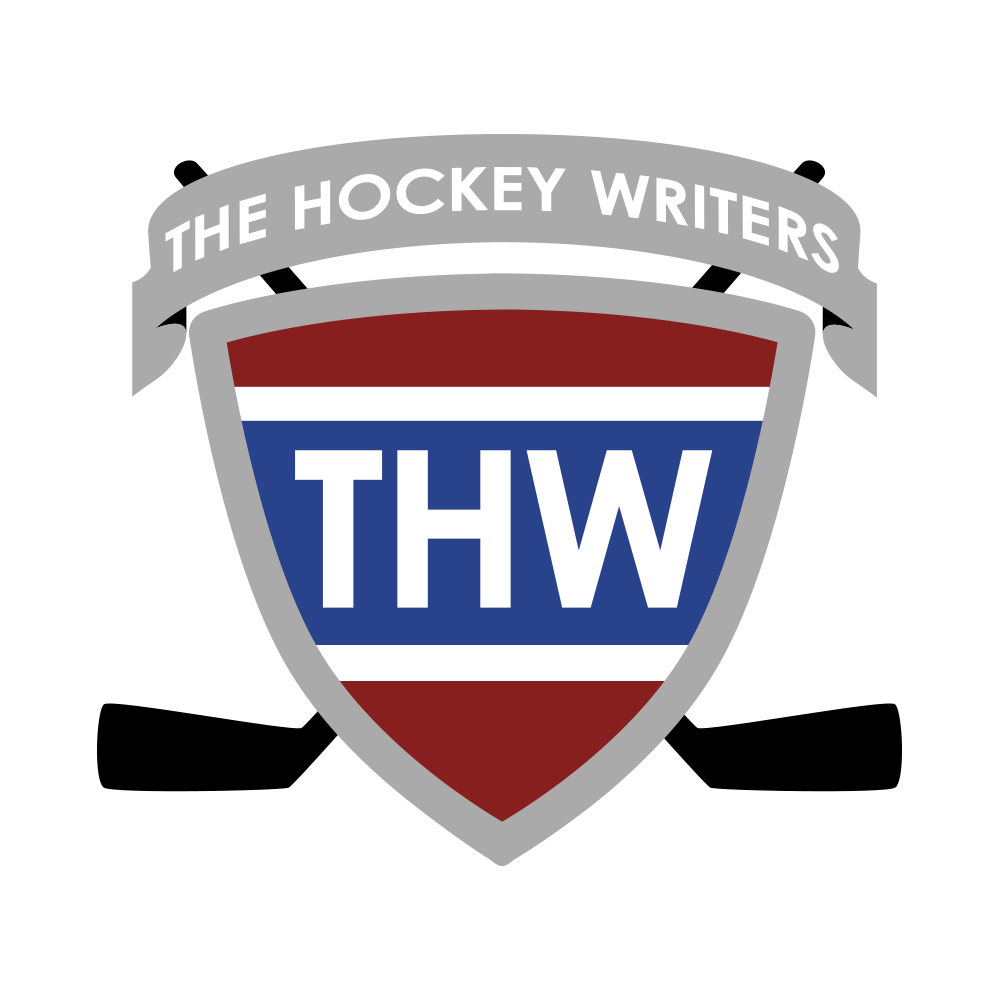 The Hockey Writers is:
1) A top-tier hockey media company delivering a top-notch, in-depth look at the NHL
2) A collective of some of the best hockey writers anywhere
3) A multimedia provider with daily podcasts and YouTube shows
4) Well-respected and widely-cited NHL prospect and draft resource