This is part one of three in my analysis of Bob Murray's track record looking at his creativity, negotiation skills, and ability to execute a well-orchestrated trade. I must admit, part of me came into writing this a bit biased towards what I thought was a poor track record for Murray. Sure, he won the 2014 General Manager of the Year award, but considering four of the last six Jack Adams award winners are not even with the same teams anymore, the mantra "What have you done for me lately?" still resonates. Be that as it may, taking a look back at the track record of Murray's transactions will lead you to some surprisingly great, good, and bad deals like any other GM in this league.
Side note: I am only going to look at Murray's record with the Anaheim Ducks. For a list of transactions (trades only) he pulled off with the Chicago Blackhawks, check out NHLTradeTracker.com. Also, I will just be looking at trades Murray has made since becoming GM of the Ducks. I will discuss and dissect his free agency, re-signings, and draft picks in parts two and three.
Walking Down Memory Lane
For those who did not know, Bob Murray actually played over 1,000 games in the NHL, playing primarily for the Blackhawks and serving as captain during the 1985-86 season. Once retired after the 1989-90 season, he was hired as Director of Player Personnel for the 'Hawks in 1991. Some six years later, he became the GM for the Blackhawks and served them in that capacity from 1997-November of 1999.
Once fired, Murray became a scouting consultant for the Ducks before officially becoming a professional scout for the Vancouver Canucks from 1999-20005. At the end of the 2005 season, Murray became Senior Vice President of Hockey Operations for the Ducks, where he became Brian Burke's right-hand man, helping guide the Ducks to the 2007 Stanley Cup.
Finally, on November 12, 2008, Murray got a second shot as a GM by being named to that position for the Anaheim Ducks. What follows is some of his more notable transactions to date with the club since his hiring, both great and head scratching.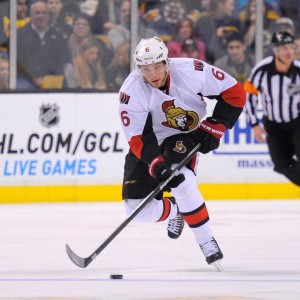 The Bobby Ryan Deal
On July 5, 2013, Murray sent Bobby Ryan to the Ottawa Senators in exchange for Jakob Silfverberg, Stefan Noesen, and a 2014 1st round pick which eventually became Nick Ritchie. A couple of writers have looked at the trade in a two-year review, as well as a one-year review from our friends at DucksNPucks.
Three years later, while this move could potentially be a massive deal for the Ducks, right now it only seems like a marginal victory. Ryan was clearly not happy in Anaheim as this was, and still is, Ryan Getzlaf and Corey Perry's team and he was the third option. Silfverberg has been great for us, as he tied his best offensive season overall last year, but has been more known for his defensive work with Ryan Kesler and Andrew Cogliano. Noesen has been promising but injury-plagued the last couple seasons, while Ritchie has been heralded as our next great power forward and will get every opportunity to earn that title in the upcoming season.
Ryan is still putting up decent numbers, hovering around 20 goals since the trade and 50 points. However, his defensive game and long slumps are still prominent. At the age of 29, Ryan still has a few good years left in him, but the three younger players that the Ducks got in return could potentially pay dividends for them in the near future.
Even though Ryan wins the most spectacular goal award,
Murray received terrific value in this trade — it needed to be done, and it got done. Results are still to be determined, but even in the short-term, Murray won this trade.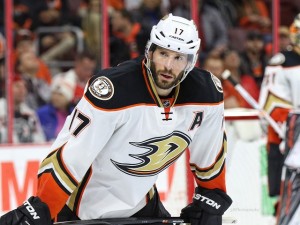 Ryan Kesler
The trade that was supposed to put the Ducks over the top has not quite worked out the way Ducks fans have hoped, but the short-term results have been promising. On June 27, 2014, the Vancouver Canucks sent Ryan Kesler and a third-round pick to the Ducks for defenseman Luca Sbisa, my personal favorite Nick Bonino, and 2014 first and third round picks. All in all, Vancouver essentially got Sbisa, Derek Dorsett, Brandon Sutter, and Jared McCann as VanCity Buzz points out, as Bonino was traded to Pittsburgh where he got his first Stanley Cup (sigh).
Kesler was exactly what the Ducks needed: a legitimate second line center to back up Ryan Getzlaf and take pressure off him and his twin. He has certainly held up his end of the bargain, bringing toughness, nastiness, face-offs, and clutch play in the playoffs even when the twins weren't performing. Plus, he's been mostly healthy for us since we've got him which has been a nice surprise.
Vancouver GM Jim Benning was put in a tough spot when Kesler demanded to be traded. Whenever a player does that, a GM's position becomes fragile as teams around the league know they can get the player for less than full value. In this case, the Ducks took advantage. Even one of Vancouver's own blogs knows Sbisa isn't that great of an NHLer, but Sutter and McCann could still develop into potentially quality players.
In the short-term, the Ducks won this trade. Kesler helped solidify the Ducks down the middle and has almost helped lead them to the Stanley Cup Finals. However, the window for the Ducks is closing, and if they cannot reach the finals in the next couple years, it will be hard for Murray to justify the massive extension he gave him. And if Sutter and McCann continue to develop, one could argue a loss for the Ducks in the future. If all else fails, at least we have these wonderful YouTube videos to watch from time to time:
Ryan Whitney? Really?!
The trade for Ryan Whitney will easily go down as a "whoops" for Murray. On February 27, 2009, Murray sent Chris Kunitz and Eric Tangradi to the Pittsburgh Penguins for Whitney. In Murray's defense, uncertainty abounded with the status of Scott Niedermayer and Chris Pronger, and Whitney was considered a young, impressive puck moving defenseman for the Penguins. However, trading Kunitz (another personal favorite) and a highly touted prospect at the time did not turn out to be the wisest of choices.
Kunitz settled in nicely with Sidney Crosby and the Pittsburgh Penguins, winning two Stanley Cups in 2009 and 2016. Tangradi has yet to find a permanent spot with an NHL team. However, he did have a big season with Detroit's affiliate, the Grand Rapid Griffins, last season. The fact that both are still playing and the Ducks traded Whitney (who is no longer in the league) one year later speaks to the fail that was the Ryan Whitney deal. Adding salt to the wound is the fact the Ducks still cannot seem to find a consistent compliment on the left side to Getzlaf and Perry. One can safely conclude this was not Murray's finest moment as the Ducks head man in the front office.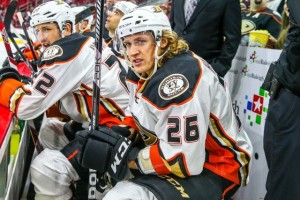 Carl Hagelin Conundrum
Thinking his team was too slow and needed some speed up front, Murray decided to swing a deal to land Carl Hagelin and 2015 second and sixth round picks to the New York Rangers for Emerson Etem and a 2015 second round pick on June 27, 2015. The Ducks second round pick became Julius Nattinen from Finland and the sixth round pick became goaltender Garret Metcalf. New York drafted Ryan Gropp from Canada with their pick.
At the time, this was considered a huge steal for the Ducks, especially once Etem was traded to the Canucks. However, Hagelin did not quite fit in with Anaheim's bruising style. He possessed tremendous speed, but no one on the Ducks could match his pace except for Cogliano. Not finding a role to fit his play, Murray sent Hagelin to Pittsburgh for David Perron and Adam Clendening.
Looking back at the trade, Ducks turned out to be big losers. Hagelin went on to play a huge part in the Penguins 2016 Stanley Cup run, joining with former Duck Bonino and Phil Kessel to become one of the most dominant lines in the playoffs. Add to the fact Perron fit in but was not re-signed and Clendening was traded, the results speak for themselves. However, looking at the context of the situation, one cannot really blame Murray for this trade in trying to improve a team need.
Other Notables
Francois Beauchemin acquired from Toronto – Ducks sent Joffrey Lupul, Jake Gardiner, and a conditional 2014 fourth round pick. Gardiner is obviously the big hit here. Considering the Ducks have filled the void left by Gardiner with names like Lindholm and Vatanen, this trade does not hurt so bad. Plus, Beauchemin came back to the Ducks and played well for them before signing with the Colorado Avalanche.
Freddie Anderson traded to Toronto – A 2016 first round and 2017 second round picks were sent back the Ducks way for trading Freddie. The pick this year was used to select Sam Steel. Murray finally made a choice. Deciding between Gibson and Anderson had to be done and did Boudreau no favors, but only time will tell if Murray picked the right one. They also essentially got Johnathan Bernier in this deal, acquiring him from Toronto for a 2017 conditional pick in a separate but essentially included part of this deal.
Kyle Palmeiri to New Jersey – Anaheim received a 2015 second round and 2016 third round pick which eventually became parts of separate deals to acquire Carl Hagelin and Jamie McGinn. Palmieri eventually went on to have his best season-to-date by a large margin. Looking back, the Ducks essentially gave up Palmieri for nothing, while Palmieri went on to pop 30 goals for the Devils this past season.
Conclusion
Speaking strictly from the trade standpoint, it is easy to look back and say hindsight is always 20/20, but that's what makes writing so fun. I would say Murray has tried to address his team's needs while not sacrificing the future which is tough to do. He has given up valuable assets (Gardiner, Palmeiri, Kunitz) but has also made shrewd moves like trading away Bobby Ryan and acquiring Ryan Kesler. I'd say when he makes a blockbuster trade, Murray usually comes out on top. However, his smaller, less publicized deals need some work. Although not garnering flashy headlines, these are the ones that can make you a Stanley Cup champion, or leave you playing golf in June.
Born and raised in Orange County. Obsessed with hockey since 5. Becoming a doctor of physical therapy. Offering unique insight on injuries, rehabilitation, analysis, and fun on the greatest game on earth.