The Edmonton Oilers are dealing with an injury to defenseman Andrej Sekera, who'll be out for 6-9 months. One of the short-term options might be journeyman Chris Lee, who spent the past four seasons playing in the KHL. According to KHL insider Aivis Kalnins, the 36-year-old has decided to leave Magnitogorsk Metallurg to pursue his NHL options.
Lee's been one of the most offensively productive blueliners in the KHL in each of his last four seasons. He's consistently been among the top five scoring defensemen in the KHL in each of those four seasons. This season, he scored 14 goals and 65 points in 60 games. That was 27 points more than the next-best scoring blueliner, Matt Gilroy, who had 38 points.
The Oilers were already in on another defender from Europe, Jan Rutta, who signed a one-year, $925,000 deal with the Chicago Blackhawks. Lee, however, has averaged 0.79 points per game (PTS/GP) over 227 games in the KHL. He was also the lone non-NHL defender on Canada's blue line at the recent World Hockey Championships. Originally projected as the team's seventh defender, Lee ended up quarterbacking the second power-play unit.
CHRIS LEE KHL STATS

YEAR
TEAM
GP
G
A
PTS
PTS/GP
PIM
+/-

2013-14

Metallurg Magnitogorsk

47

12

19

31

0.66

48

18

2014-15

Metallurg Magnitogorsk

60

9

38

46

0.77

55

12

2015-16

Metallurg Magnitogorsk

60

9

28

37

0.62

38

24

2016-17

Metallurg Magnitogorsk

60

14

51

65

1.08

46

14

TOTAL
Metallurg Magnitogorsk
227
44
135
179
0.78
187
68
Who Is Chris Lee?
As mentioned, Lee was undrafted and was a bit of an obscure player buried in the OPJHL during his years of eligibility. He went on to play in the NCAA with a Division III team, SUNY-Potsdam, for four seasons. Lee earned himself an ECHL opportunity with the Florida Everblades in 2004-05. In three seasons he put up 89 points in 157 games.
He eventually made his way to the AHL, but by that time he was 27 years old. Lee would play for six different AHL franchises in four seasons and spent time within the development systems for the Dallas Stars, New York Islanders and Pittsburgh Penguins. He recorded a respectable 115 in 249 games, but getting an NHL contract was unlikely so he signed in Europe.
In seven seasons in Europe, he's really taken off and won multiple awards. Lee's resume includes the following: DEL Defenseman of the Year (2012), European Best Defenseman (SHL), KHL All-Star (2014, 2015, 2017), a KHL Gagarin Cup (2016) and now a Silver medal at the World Championships. He's the definition of a late bloomer and there's reason to suggest he could be of help to Edmonton.
Chris Lee & the Edmonton Oilers
At 6-foot-1 and 180 pounds, Lee is not the biggest defenseman but he's mobile and sees the ice well. Sean Burke was the assistant general manager for Canada at the World Championships this year and had high praise for Lee's game and NHL upside.
He's a great skater. He's a real power-play specialist. I don't say that in a negative way because sometimes that can conjure up an image of a guy who can't play in his own end. Chris has found his game later. He never had an NHL career. He came over to Europe and came into his own. He's smart and he can handle the puck. On the big ice, when you've got those skills and you've got the head for the game, it's a nice combination.
The analytics community also has great praise for Lee's abilities, and there's belief that Jake Gardiner is a fair comparison. Lee might be a left-shot defenseman, but he plays the right side and isn't afraid to jump into the offensive rush. Similar to Rutta, Lee has the ability to act like a fourth forward. Sekera was manning the Oilers' second power-play unit, but his injury creates a hole.
TOP 10 NHL FREE AGENT DEFENSEMEN SUMMER 2017

PLAYER
AGE
GP
G
A
PTS
+/-
TOI
CAP HIT

1. Kevin Shattenkirk

28

80

13

43

56

-7

19:51

$4.25M

2. Andrei Markov

38

62

6

30

36

18

21:50

$5.75M

3. Mark Streit

39

68

6

21

27

-12

19:23

$5.25M

4. Trevor Daley

33

56

5

14

19

7

20:22

$3.3M

5. Matt Hunwick

32

72

1

18

19

8

17:58

$1.2M

6. Cody Franson

29

68

3

16

19

-5

18:28

$3.32M

7. Dennis Wideman

34

57

5

13

18

-6

20:13

$5.25M

8. Michael Del Zotto

26

51

6

12

18

-5

19:30

$3.87M

9. Ron Hainsey

36

72

4

13

17

-8

22:19

$2.83M

10. Brian Campbell

38

80

5

12

17

12

18:25

$1.50M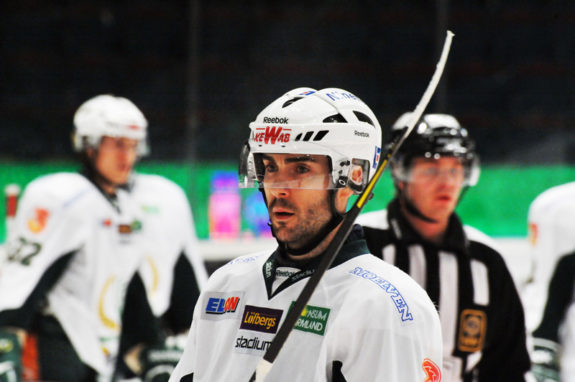 Oilers Need Replacement for Injured Sekera
Lee could fill that hole and the spot alongside Kris Russell. Oilers general manager Peter Chiarelli has expressed interest in re-signing Russell, who can play both the left and right sides. There's going to be a high premium for puck-moving blueliners in the trade market and free agency this summer, and with Edmonton's pending cap situation, going with the cheaper serviceable option might be best.
EDMONTON'S DEFENSE IN 2017-18 WITH LEE

Oscar Klefbom

Adam Larsson

Kris Russell (UFA)

Chris Lee

Darnell Nurse

Matt Benning

Andrej Sekera (LTIR)

Eric Gryba (UFA)
There's also a limited number of players available, and the ones that are available are going to cost a lot more than Edmonton is able to afford financially. Second, y most of them will want long-term deals. With Lee's age and unproven track record in North America, he likely won't command a long-term or expensive contract.
For a journeyman like Lee, it's all about the opportunity, not money. With the Sekera hole, there's a fitting opportunity for both Edmonton and Lee.