When a new general manager comes in and takes over an NHL franchise, there's a traditional cleaning house that tends to take place. Players and personnel that particular GM doesn't have a history with are often moved out (unless they provide huge value) and his "own guys" are moved in.
In the case of Ken Holland and the Edmonton Oilers, in just two offseason's, there's already been a sign he shows loyalty to "his guys". He's brought in assets from his old team in Detroit, he's re-upped Oilers he added or saw for a small window of time and he's shown a propensity to sticking with what he knows.
For example, four of the nine contracts signed this offseason were players returning to the Oilers. If we examine some of those deals, plus take a look at some that came last season, is there reason for concern? Even more, is this "loyalty" a real thing or just an easy narrative to use as an excuse?
The Good: Holland Keeps Value Deals and Options Open
Here are some of the moves Holland has done that we'll classify as decent to good. The idea here is that these moves could pay off handsomely, or at the very least, not come back to haunt the GM.
Tyler Ennis is Back
There's every chance that Ennis outplays the value of the contract he signed this offseason. Acquired at the trade deadline last season, Ennis' one-year, $1 million deal is a smart bet. Holland liked what he saw in the short stint Ennis skated with the Oilers and the small, but skilled and feisty forward had no desire to go anywhere else. Holland circled back here and it will probably be a move that pays off.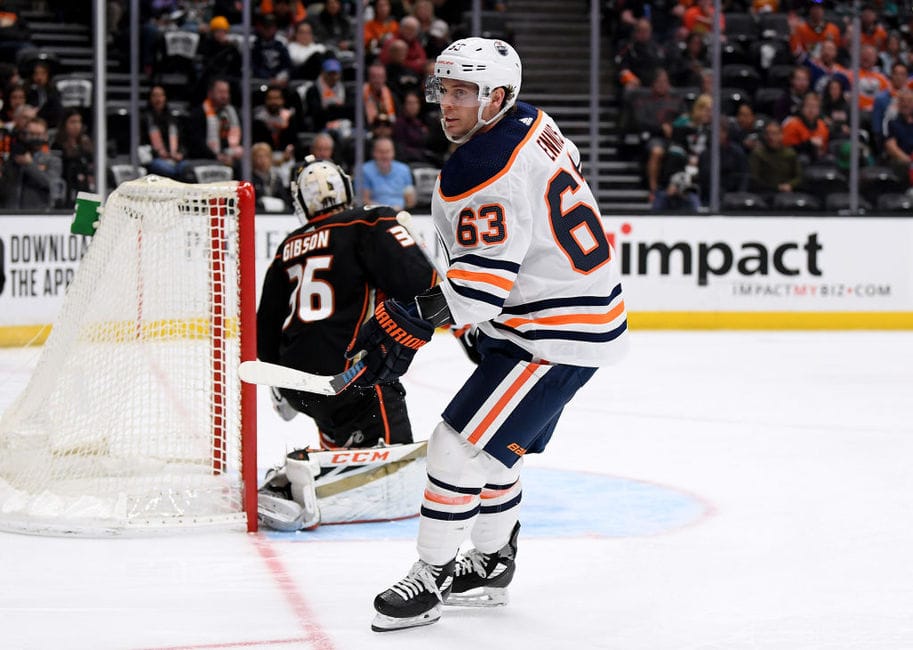 Door on Sheahan Not Completely Closed
Last season, Holland brought in Riley Sheahan on a low-cost depth deal. It turned out to be a strong add that aided in the Oilers having one of the best penalty kills in the NHL last season. One of the few players Holland didn't stick with this season, Sheahan had history with Holland in Detroit.
While it looks like his time in Edmonton is over, it's not out of the realm of possibility Sheahan returns on either a two-way deal or a PTO. He's yet to sign anywhere and Edmonton didn't improve their penalty killing position with their free agency moves. For now, we'll call this a win because the Oilers used money in more impactful places and the door isn't completely closed yet.
Related: Prospects News & Rumors: Jeník, Dach, Canada Selection Camp & More
Patience With Jesse Puljujarvi
Technically, Jesse Puljujarvi wasn't a Holland guy. That said, there was an opportunity for Holland to insert himself into that dynamic and become the guy Puljujarvi could trust after a terrible relationship with the past coaching and management regime. In other words, Puljujarvi wasn't a Holland guy before, but he is now.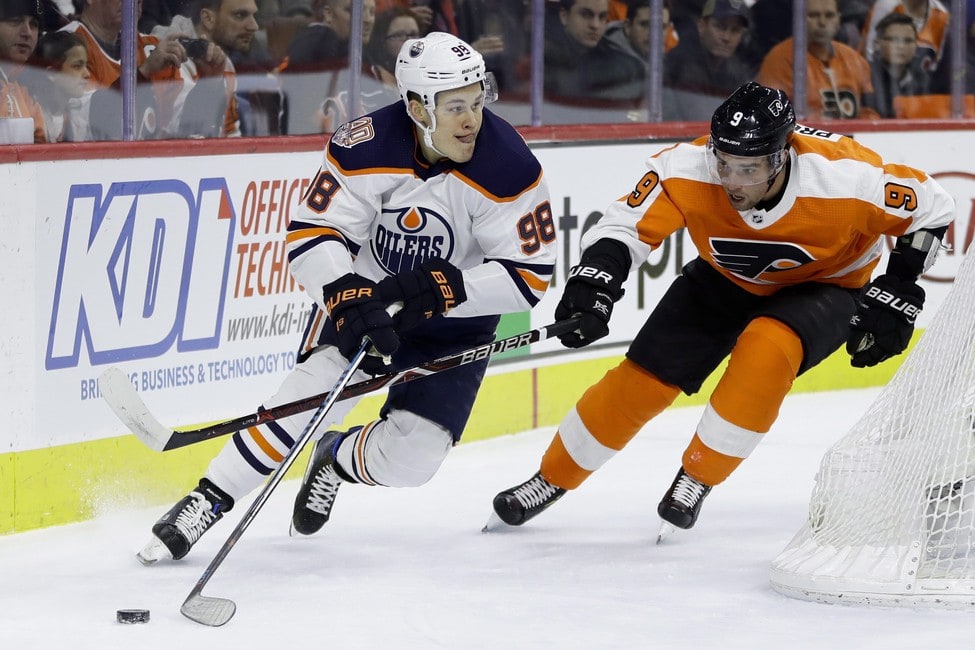 Holland showed patience but spoke with Puljujarvi often. He waited for the player to mature but continued to check in, letting him know that the team believed he could be an important piece for them. He could have rushed to trade the forward but didn't. That strategy worked.
Puljujarvi signed a two-year extension this off-season and credited part of that decision to a fresh start with a better feeling about the people running the show in Edmonton.
Jury's Still Out: Holland Could Have Showed a Bit More Patience
Here are a couple of moves Holland made that are questionable. None are necessarily his fault or are they deals that won't turn out, but some are looking back and wondering if these were the best decisions.
Alex Chiasson Stays, Now a Potential Cap Issue
Last season, Holland circled back on UFA Alex Chiasson. Chiasson wasn't necessarily a Holland guy, but having seen him for a season and after taking the own "stick with what you know approach", Holland extended Chiasson on a two-year contract at $2.15 million per season.
Granted, there was no way to know at that time that a pandemic would hit the NHL and Chiasson's deal would come to be one that is causing the Oilers some cap issues, but if Holland could move him in a deal to relieve cap space, he probably would.
Zack Kassian Potentially Overpaid
Again, leaving a little room open to admit Holland couldn't have seen a pandemic coming, the Zack Kassian deal doesn't look so hot now. After a good bounce-back season, Holland inked Kassian to a four-year extension that keeps him with the club through 2023-24.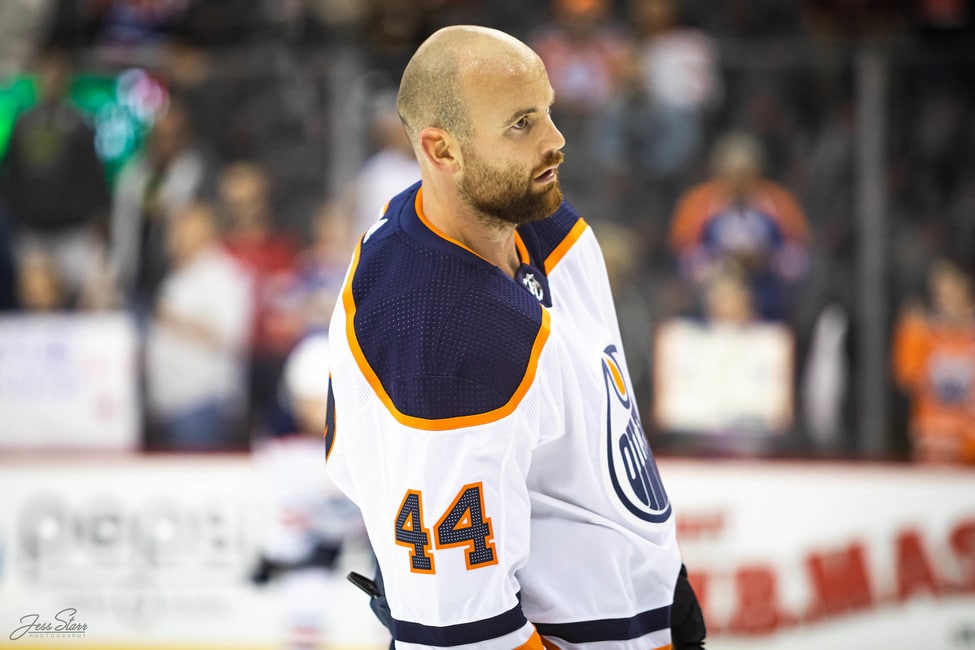 Kassian is the kind of player every team would love to have when he's on his game, but it's hard to argue he's not overpaid. In a non-flat cap world, Holland would be able to trade Kassian, but now, his $3.2 million per season deal looks like trouble for many GMs.
In fact, there wasn't a lot of talk that Holland was even trying to move the winger this offseason. That suggests Holland is committed.
Kris Russell Extended for Expansion Purposes
The argument against giving Kris Russell another deal was that the Oilers could have waited a little bit longer. The idea was to expose a d-man for the expansion draft as per the rules set to bring Seattle into the league, but there aren't many who believe Russell would be an attractive target, even at this lower salary.
I'm not sure that's fair to say but there is an argument Holland could have gone out and found another defensemen in a free agent market that is full of discounts. In the end, the Oilers decided that if Russell isn't taken, he's a strong part of the team for that extra season at such a low cost. That may or may not be accurate.
Related: NHL Rumors: Maple Leafs, Flames, Hoffman, Ekman-Larsson, More
The Ugly: Oilers Stick With Mike Smith
Personally, I'm not as huge a hater on this deal as some, but the fan base in Edmonton hasn't taken well to Holland going back to the well on goaltender Mike Smith. The GM tried to improve the goaltending during free agency and wasn't able to land his top targets, so he offered Smith a $1.5 million bonus-heavy offer.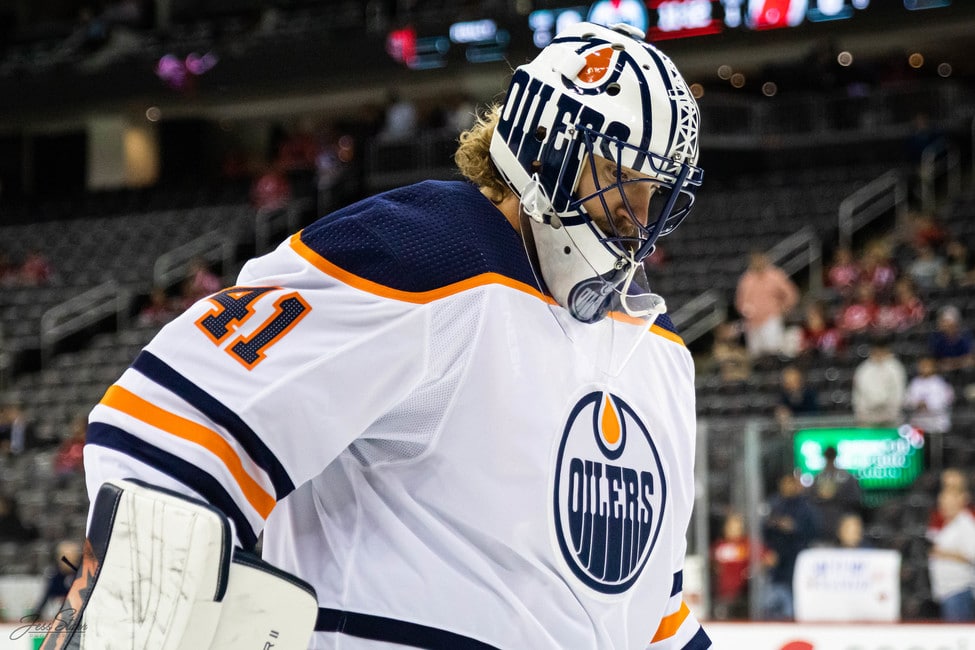 This is a move that could have little bearing on the season if Smith plays well, but could also come back to bite the Oilers big time. Smith's production is declining and many argue other options were available.
The End Result of Holland's Loyalty
Big picture, there's nothing too terrible here but there are some question marks. Yes, Smith is going to be watched like a hawk and Holland will come under heavy scrutiny this season if the veteran goalie falters, but there's a decent chance Smith is not the reason the Oilers struggle, if they do.
And, just to show Holland isn't too stuck on the idea of keeping his guys, after bringing Andreas Athanasiou over from the Red Wings and paying a hefty price to acquire him, Holland let him walk. That shows Holland is committed to his guys, but not at the expense of the Oilers ability to improve.
---
---
Catch up on all the latest NHL Rumors