In today's NHL rumors, the Toronto Maple Leafs have brought back a somewhat unpopular goaltender. Why? In Calgary, the Flames are not done making moves this offseason. What are they targeting next? Oliver Ekman-Larsson speaks about the trade rumors surrounding him this offseason and finally, in respect to free agency, Mike Hoffman's agent has spoken about his client's level of patience to get a new deal.
Maple Leafs Bring Back Hutchinson
While the news isn't getting rave reviews, the Toronto Maple Leafs have brought a familiar face back to the team. On Friday, the Maple Leafs announced they had signed goaltender Michael Hutchinson to a two-year, two-way contract. The deal is worth $725K per season at an NHL level.
The deal isn't likely about Hutchinson actually playing for the Maple Leafs this coming season. Instead, his signing makes him the fourth-string goaltender behind Frederik Andersen, Jack Campbell, and newcomer Aaron Dell. He'll be an AHL fixture, but he also serves two purposes. First, should Dell be claimed on waivers, the Leafs aren't stuck without a third-string option. Second, all teams need to expose at least one goaltender that is signed through the 2021-22 season for the expansion draft. Hutchinson is now that goaltender. Neither Andersen nor Dell met those requirements.
In other Maple Leafs news, the team also announced they've officially signed Joey Anderson to a three-year contract extension.
Related: How Alternate Sites Can Lead to NHL Popularity Growth
Flames Not Done, Looking to Add Depth
According to Darren Dreger of TSN, the Calgary Flames are still looking to add depth to their blue line over the course of the offseason. Dreger reports that GM Brad Treliving is comfortable with what he's done thus far but he's thinking he can improve the team even further.
Dreger notes Treliving "would also like to add an experienced right-side defenceman. More likely does that by trade than free agency but everything is possible at this point."
Ekman-Larsson Talks Trade Rumors
As per a report by Uffe Bodin, Editor in chief/chefredaktör of hockeysverige, Arizona Coyotes defenseman Oliver Ekman-Larsson had a very good reason for sticking put with the Arizona Coyotes despite a ton of talk he might be moved.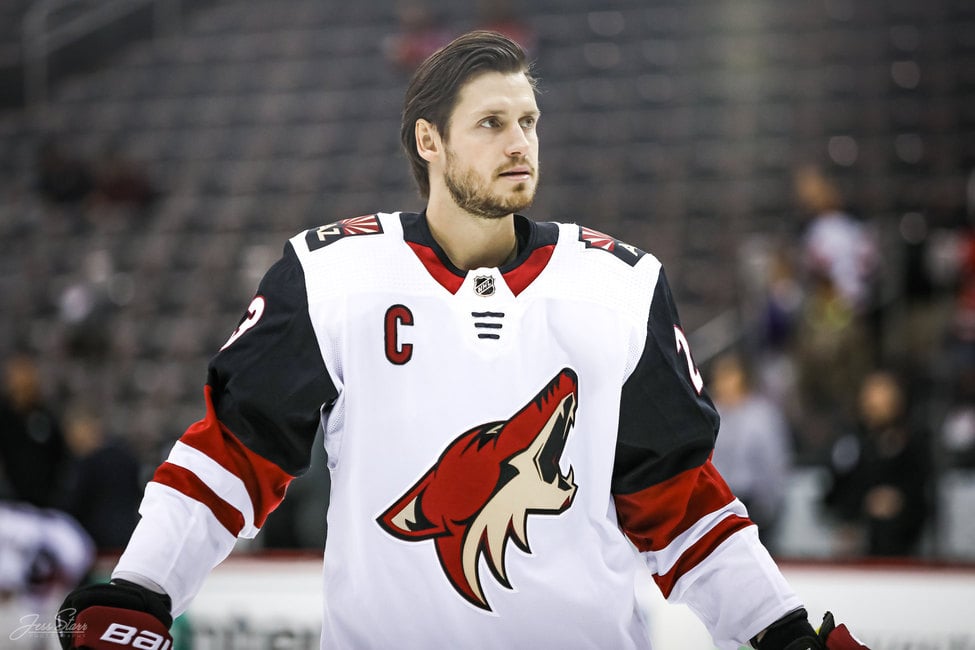 Ekman-Larsson says the main reason he's still there is because he never wanted to go. He noted:
"I signed because I wanted to be in Arizona until I'm 36. When this rumor appeared, it felt awkward and it was a tough situation. I had never been in a situation like this before with trade rumors. Mentally, it was tough."
There were two teams speculated to have been on his list as options he'd waive to go to. He confirms the Vancouver Canucks and Boston Bruins were those two teams. But, he said he only put them there to help the Coyotes. He explained:
"I have a no-trade/no movement clause in my contract. I picked those teams because I didn't want to stand in the way of the team in case they felt like they needed to move me. That's the person I am. I put those teams there as alternatives, but I never really wanted to move. I never really wanted to do anything but stay in Arizona. I'm really happy that it ended this way. I really like to live there and it would have been very hard for me to leave."
He also added that he believes the rumors the Coyotes are trying to sell off the team are overexaggerated. He looks at this squad as pretty good on paper.
Related: Potential 2021 Marquee Free Agent Targets for the Sabres
Mike Hoffman May Not Sign Until the Start of the Season
As per a report by TSN's Pierre LeBrun on Thursday, even after three weeks and no free agency deal done for forward Mike Hoffman, the agent and the player aren't worried. LeBrun reports that the agent has restated their position that Hoffman is absolutely prepared to stay patient and wait for a deal.
The reason Hoffman isn't sweating things is because he believes teams will "circle back" once they clear up salary cap space or place players on Long-Term Injured Reserve. When that happens, they'll be able to offer the money he's seeking in free agency.
---
---
Catch up on all the latest NHL Rumors