Montreal Canadiens general manager Marc Bergevin caught a lot of flack after the trade deadline. Many wanted him to address the Habs' scoring woes but he decided to toughen up and stabilize the lineup. With that in mind, one of his acquisitions was defenseman Jordie Benn from the Dallas Stars.
So far, Benn has been a solid addition for the Canadiens. He has already gained the trust of head coach Claude Julien and has fit in well with the system. Players like Andrei Markov have seen their minutes decline in a good way as Benn is shouldering the load on the penalty kill, keeping the veteran fresh.
With his strong play and excellent contract, Benn is going to put the Canadiens in a sticky situation come June. The expansion draft is on the horizon and the Habs have tough decisions to make. They can only keep three defenders assuming they protect seven forwards. That would leave Shea Weber, Jeff Petry and another player.
If Benn keeps up his strong play, Bergevin is going to have to make a tough call between him and young defenseman Nathan Beaulieu.
The Lowdown on Jordie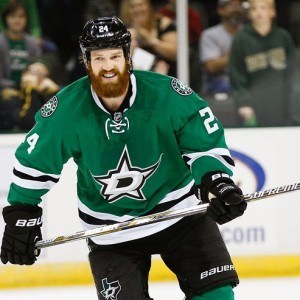 To say that Benn has been a solid defender would be an understatement. He has incredible hockey sense that is displayed through his awareness and minimal mistakes. Playing in his brother Jamie's shadow in Dallas really sheltered him from the spotlight and truly how good a player he is. Now in Montreal, he can be his own player.
Benn came into the National Hockey League as an undrafted free agent playing his first full season in 2013-14. He has career totals of twelve goals and 60 points in 309 games played. He's not going to pop off of the score sheet but it's his play on the penalty kill and in the defensive zone is what makes him valuable.
Going forward, his age might become a factor in the decision to protect him or not. He's 29 years old and with Beaulieu only being 24, it makes him the older player by a large margin. Even though that's the case, his play might be too good to ignore, especially with young future NHL players Noah Juulsen and Mikhail Sergachev in the pipeline.
https://www.youtube.com/watch?v=E6_E-J2yGiA
To Keep or Not to Keep
The forward protection for the expansion draft is pretty cut and dry but the defense situation is a different story. It would shock me if Alexei Emelin was brought back next season not only because of his declining play but more his large cap number of $4.1 million. Markov is a pending unrestricted free agent and should re-sign at a team friendly cost after the draft to avoid having to be protected. That leaves the decision down to two players, Benn and Beaulieu.
The first step would be to assess the contracts of the two players. Benn is on an extremely team-friendly deal at $1.1 million until the end of the 2018-19 season. Beaulieu is a pending restricted free agent at the end of the season and will likely be looking for an upgrade over his $1 million salary. Clearly, the edge goes to Benn when it comes to contracts.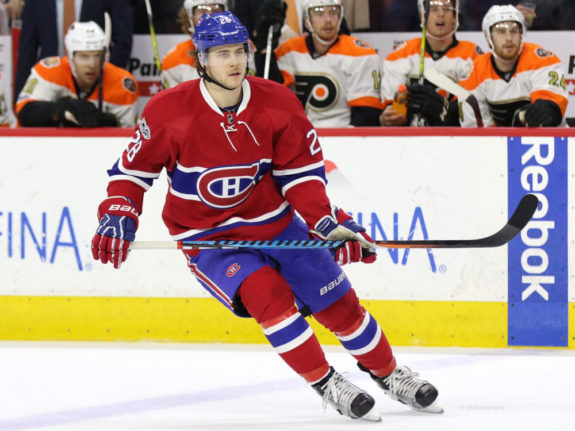 How about the general play of the two? Benn has been great so far but we'll likely need a larger sample size. Beaulieu has been steadily improving throughout his young career but most would suggest he hasn't improved enough. The Canadiens gave him a tall task at the beginning of the season playing with Weber but since then he's been on the third pairing. The playoffs will be key in how the Canadiens want to go ahead with both Benn and Beaulieu.
Also, another thing to consider is which of the two will have more value on the trade market. If the Habs expose one of these two players I would highly expect Vegas to jump on them. Defensemen are far more valuable than forwards and likely what Vegas will load up on. To avoid losing one of these players for nothing, a trade must be considered. With Sergachev hoping to make the leap next season and Brandon Davidson still under team control, Beaulieu could fetch a good enough return for Bergevin to pull the trigger.
Time Will Tell
The truth is we might not know who the Canadiens protect. The NHL is still deciding whether to make teams' lists public or to keep them under wraps. Regardless, the next few months are crucial for Canadiens players on the fringe. This includes both Benn and Beaulieu.
Do the Canadiens want to move forward with a core of Weber, Petry and Benn or do they want an injection of youth with Beaulieu? Every team is going to be faced with situations like this and there will be tough decisions made throughout the league. As for the Canadiens, we'll find out soon enough which path they choose.