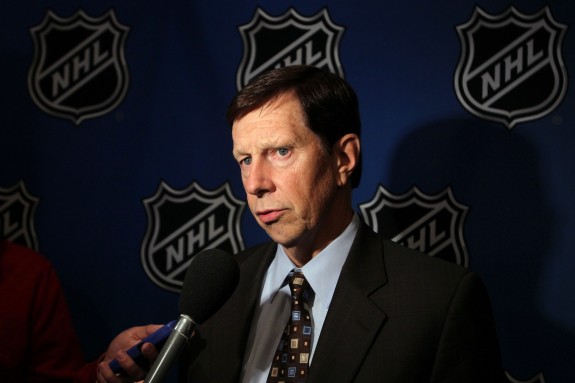 The general consensus around the League believes that this year's draft class is considerably more shallow than 2013's when Nathan MacKinnon, Aleksander Barkov, Seth Jones, Jonathan Drouin and Valeri Nichushkin highlighted the class. With that being said, a mid-first round pick does not hold the same value as it did in 2013 and will hold in 2015. Entering the 2014 NHL Entry Draft on July 28, the Nashville Predators hold a first round pick, two seconds, a third, two fourths, a fifth, and a sixth for a sum of 8 picks in Philadelphia.
"We are in a good position this year with extra picks in the second and fourth rounds," Nashville general manager David Poile said. "And we have a very good pick in the 1st round. There are two to-be-outstanding defensemen in this draft. We certainly are favoring a forward. I know some of you are looking for me to commit to a forward, that is our goal. But, I have to stay true to what I've always said — pick the best player in the draft and allow me to shuffle the deck if we have to do that."
Poile, along with 29 other GM's, attended the GM meetings in New York City prior to Game 4 of the Stanley Cup Finals. With just two GM's still competing for the Cup, the other 28 had time to begin trade talks. For Ottawa Senators general manager Bryan Murray, most of his discussions consisted around the decision to trade Jason Spezza. But for Poile, many of his discussions were about Nashville's bountiful draft picks and the possibility of trading the team's two second round picks.
"Sitting with the 11th pick, I feel real comfortable where we are," Poile said. "There is a very small chance that we would move up, but never say never in those situations. There is a little more of a chance that we could move back based on some of my conversations with some of my peers. What I've been most approached about at the GM meetings were the fact that we have two second round picks. And some teams with later first round picks have asked if we would have interest to maybe trade two second [round picks] for a first round pick. So that is something that could be done right at the table [at the draft]."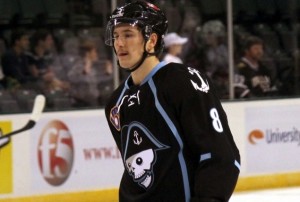 Since this year's draft class is lacking standouts, the 11th overall pick should become available for other teams to acquire. While although valuable to many teams throughout the league, it does not have the same worth to Nashville because of young forwards Filip Forsberg, Calle Jarnkrok, and Brendan Leipsic emerging to (hopefully) elite statuses. Until they develop, Poile needs something immediate and something the Predators have been in dyer need of for the past several seasons — a true top six forward.
"There is always a possibility I would trade that 1st round pick. I've made that open to some people in talks.
"If I was trading our first round pick, it would be strictly for a top six forward; someone that can bring us offense.  There are some [names], and you've probably read the same I have. I'm not predicting that that is going to happen, I'm just saying if that came about, and someone wanted the 11th pick, that type of player, I would be very open to at least discussing it.
"I've been approached. I have approached. There isn't a high percentage, but there is a possibility."
With the salary cap projected to increase from $64.3 million in 2013-14 to approximately $69.6 million for the upcoming season, this allows more teams to move players without having the cap tied around their necks. Since the unrestricted free agent pool is small, trading will become a priority for teams looking to improve. There is not a better time to trade than at the draft, and that is what is likely to happen at Wells Fargo Center.
"It feels like that [will happen]. That cap going down a year ago coming out of the last lockout was almost like a paralyzing situation where nobody had any flexibility. This year with the cap going up, and when talking about the compliance buyouts that could happen, you could finally see some action.
"There has actually been a lot more names mentioned in the media about general managers coming out and saying that they'd trade a specific player, like Spezza. There is rumors about Joe Thornton. This is a little bit unusual for the GM fraternity, but it also speaks to the options that are maybe available with the cap going up and with some of the disappointments teams might have had with what they didn't accomplish this year.
"So, I hope so. That'd make it a lot of fun trading your picks, getting players. That'd be like the old days. I like that."
There are have not been reports of Poile actually looking to trade the first round pick as of now. With the news that Jason Spezza put Nashville on his no-trade list, that eliminated the Senators as a trading partner when the first round pick would have played a role in the trade. In a draft that will likely see the 11th pick acquire William Nylander, Adrian Kempe, Brendan Perlini or Kasperi Kapanen, a top six forward in return is a long-shot.