Team Canada has won Gold at each the last two Olympic games. They've also won the World Championship the past two years in a row. At the moment, they are the World's hockey power, yet Canada is no longer a shoe-in to win any major tournament. They boast some of the best hockey players on the planet, but so do many other countries. Canada most notably has struggled at the World Juniors over the past few years, signalling an apparent end to their reign atop the hockey world. In other words, the rest of the world has caught up. And although Canada is always a favorite, they aren't a lock anymore. And that's great for the game of hockey.
Canada's "Questionable" Roster Decisions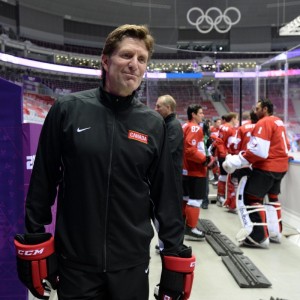 Canada's biggest enemy in this World Cup will probably be themselves. Their commitment and loyalty to players who perhaps aren't the best, and their stubbornness to go with what worked in the past may be their downfall, as it was in the 2006 Olympics. Don't get me wrong, this team is stacked. Even with injuries to Jamie Benn and Duncan Keith, Canada still has an extremely potent lineup. But could they have done better with younger legs such as Taylor Hall, P.K Subban, Kris Letang or TJ Brodie rather than Jay Bouwmeester, Corey Perry and even Joe Thornton? We'll never know, because Mike Babcock and Canada's brain trust like to play guys they're comfortable with.
I understand that sentiment. Go with the ones who have been their before and had success. But on no planet is Bouwmeester a better defenceman than the guys I listed earlier. You can even throw Mark Giordano in that mix. The case for J-Bo's inclusion is about his left-handedness, his ability to kill penalties and his familiarity with international play. That's all fair, but you could argue one of Brodie or Giordano (both lefties) would have been a better choice. In any case, that's the decision they made.
As for the forwards, it really feels as though Canada will choose anyone so long as they aren't Taylor Hall. After Hall was traded for Adam Larsson this summer, questions were raised over the perceived value of the former Oiler around the league. His exclusion from Canada's roster furthered that notion. But, he was part of the last two World Championship teams and performed quite well. So either Oiler fans believed he was better than he is, or Canada's management doesn't quite trust him enough yet.
I don't know if their choices will come back to haunt them. They're still a fantastic team, with arguably the best goaltending. They value safety and comfort over so-called "risky" players, and considering their recent success, I'm going to give them the benefit of the doubt. If they fail to win, however, you know their decision-making process will come under fire. And maybe that's not such a bad thing. It might be time for a slight changing of the guard.
Who is Canada's Biggest Competition?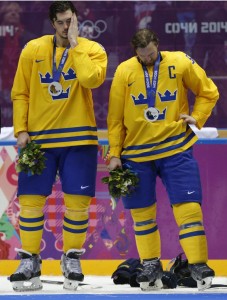 I was asked recently about who I thought was going to win the World Cup, and I honestly believe that no one should be sleeping on Team North America. Yes, they're very inexperienced. The goaltending could be a question mark. (Although Matt Murray's recent success may have changed that narrative). The blueline might be overwhelmed by their battle-tested opponents. But this a team with boatloads of talent. They also have young legs, and all of the energy that some of the veterans don't start tapping into until December.
The North American squad has a lot of fire power. If they can mesh quickly as a team and find some chemistry, they aren't going to be an easy out. In fact, I feel as though they could use their underdog status as a motivation to prove everyone wrong. They could surprise everyone. And they don't have to play Canada in the group stage. One of their opponents will be Finland, and while the Finns have recently begun to takeover on the world stage, they don't enter the World Cup with the most dangerous lineup.
Finland's defence isn't the strongest and both of their NHL goalies, Tuuka Rask and Pekka Rinne, didn't come off the most sparkling of seasons. Sweden on the other hand boasts the best blueline in the tournament, but they may find difficulty scoring, and the loss of Henrik Zetterberg doesn't help that. Team USA is always going to challenge in these tournaments, and this time around they've appeared to go with toughness over skill. Will that work? Considering their failure to medal in the Sochi Olympics, they have some work to do.
Which Team is the Favorite?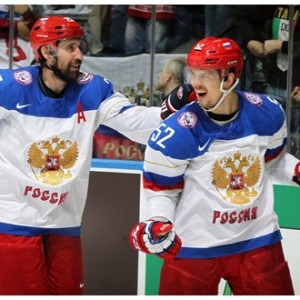 Canada's decision to go with smarts and experience over speed and excitement will be the focal point in my opinion. Will it work out, or will they fall short? In a short tournament such as this, teams have to gel quickly, and goaltending needs to be strong. Carey Price is back to full health, and if he plays like the Price of 2014-15, then the rest of the teams may as well go home now. But Canada can't rest on their laurels. This is going to be a tough task, because the best talent in the world will be on the ice, and the title is there for the taking.
The Russians have a ton of firepower but a less than savory defence. The European mash-up could make some noise, but their lineup doesn't have the names to go toe-to-toe with Canada; ditto for the Czech Republic. But, as is sometimes the case with short tournaments, the perceived "best team" doesn't always win. Whoever gets hot at the right time, and is able to work together as a unit will be the one who survives till the end. On paper, Canada probably should win the World Cup, but nothing is guaranteed. And as the old cliché goes, that's why we play the games.
---
The Hockey Writers coverage of the World Cup of Hockey 2016 is being brought to you by PrimeSport, the official Fan Travel & Hospitality Package Partner of the World Cup of Hockey 2016.