Injuries are an inevitable part of the game. Players from teams across the league can be sidelined for various amounts of time every season. Each group responds differently when they lose key players from their roster. From an injury standpoint, this season has not gone well for the New York Islanders. While icing the sixth-oldest roster in the NHL at an average age of 28.2, one can't help but wonder if the Islanders were built to fail regarding injuries.
The New York Islanders remained largely unscathed by injuries through the season's first quarter. However, by December, they began to lose players more frequently, including some key lineup members. These injuries have directly impacted the club as they have had trouble filling the voids left by the injuries.
Adam Pelech Injury Leaves Glaring Hole On Islanders' Blue Line
In a game against the St. Louis Blues on Dec. 6, Adam Pelech received a questionable hit from Blues defenceman Robert Bortuzzo. Pelech was corralling a puck below the goal line when Bortuzzo caught him off balance, dangerously sending Pelech flying into the boards. His head made heavy contact boards, and he needed help to get off the ice.
---
Latest News & Highlights
---
The 6-foot-2, 210-pound defenseman has played on the left side of the New York Islanders' top defense pair since 2018. He has become the team's most versatile defender and is heavily leaned on to shut down the top players from opposing teams. Pelech also can chip in offensively, as he had scored three goals and eight assists for 11 points in 27 games before suffering the head injury. He also eats up a lot of minutes for New York, as he has an average ice time of 20:49. His injury has left the organization with some big shoes to fill, and they have gone 6-7-3 since with their top defenseman on injured reserve.
When looking at the team's depth chart, the left side of their defense corps could use a boost even with a healthy Pelech in the lineup. Unfortunately, their left-side depth took a hit when New York dealt Nick Leddy to the Detroit Red Wings in July 2021. In an attempt to strengthen the position, general manager Lou Lamoriello traded their 2022 13th-overall pick to the Montreal Canadiens in exchange for Alexander Romanov.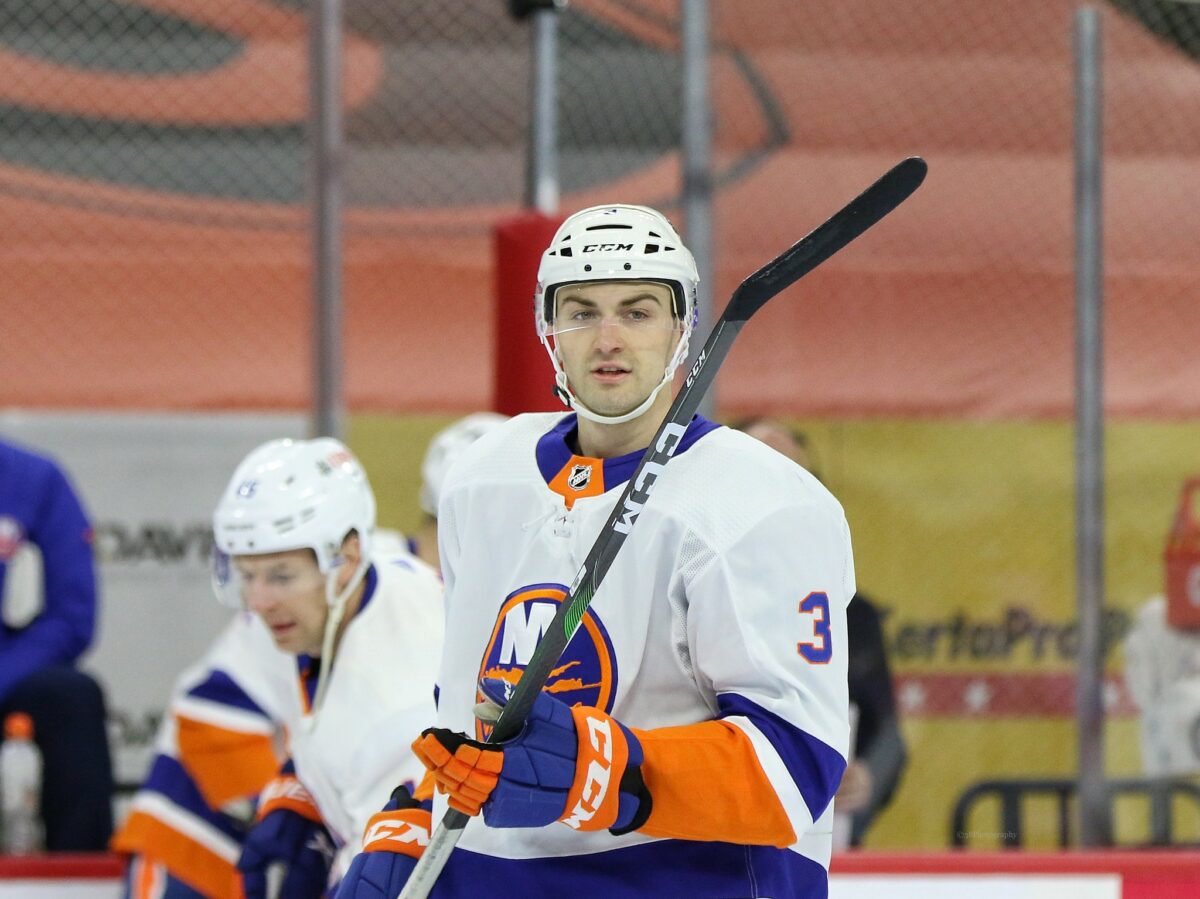 Romanov, a 23-year-old Russian defenseman, has done a decent job stepping up his game this season. He has set new career highs on the offensive side of the game with one goal and 13 assists for 14 points through 43 games. Romanov has an on-ice goals against/60 minutes (oiGA/60) of 2.8 this season, while Pelech's oiGA/60 is 2.7. A significant difference between the two defensemen is on-ice goals for/60 (oiGF/60) minutes. The Russian averages 2.6 compared to Pelech's 3.2, indicating that New York has better puck possession with Pelech on the ice.
Robin Salo was called up following the injury and appeared in seven games before being sent back to Bridgeport. Salo, a 24-year-old Finnish defenseman, lacks the physicality and shutdown abilities lost with Pelech's absence. Parker Wotherspoon was next up and has done his job as a bottom pairing defenseman. The 25-year-old Canadian defenseman has played nine games without any glaringly weak performances.
There is light at the end of the tunnel, as recent news indicates that Pelech is getting closer to returning to game action. He resumed skating earlier this week and took part in an optional skate with other team members on Thursday.
Offensive Depth Remains Questionable
Oliver Wahlstrom Opens Spot Alongside Mathew Barzal
The Islanders also have some injuries amongst their forward group, including an injury to Oliver Wahlstrom. On Dec. 27, Wahlstrom was injured in the opening minutes against the Pittsburgh Penguins after taking a hit from Penguins forward Pierre-Olivier Joseph. The forward has not resumed skating yet as he is dealing with what is deemed a "lower-body injury."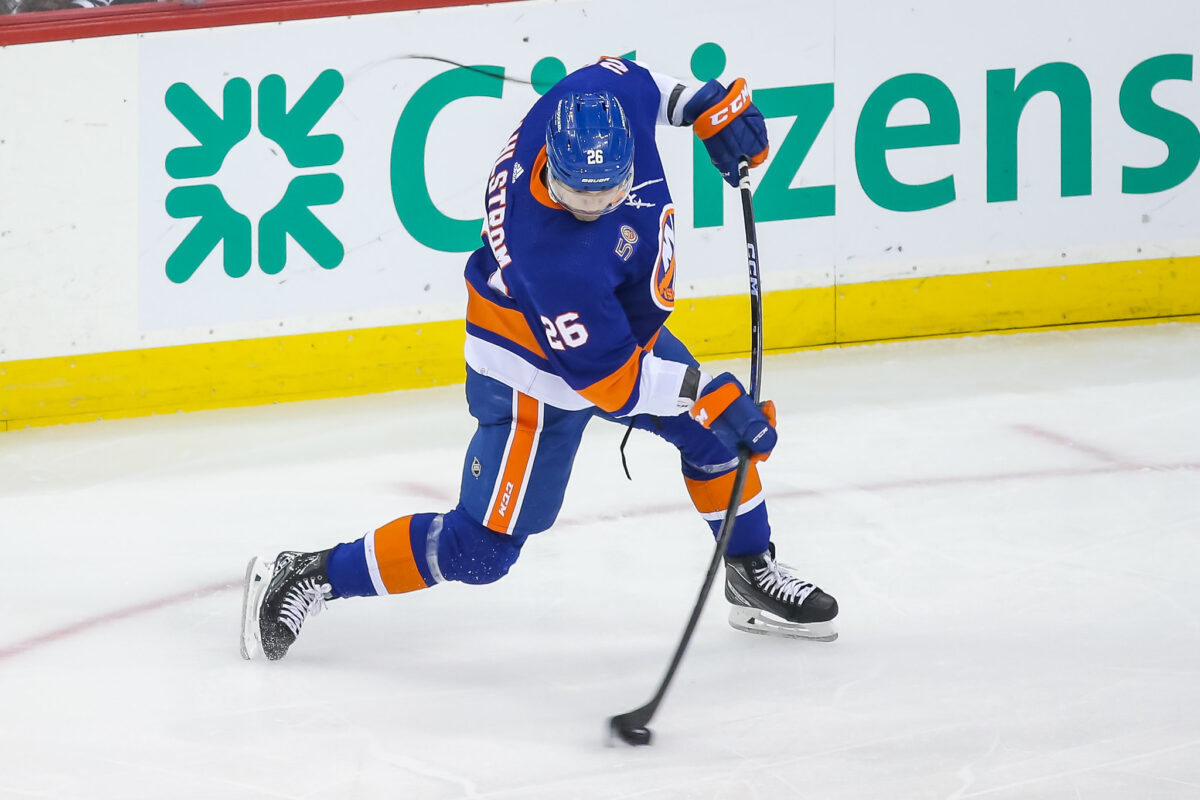 His departure from the lineup has opened a spot on the top line alongside Mathew Barzal. Simon Holmstrom has assumed the position, however, with very little success. Holmstrom, a 2019 first-round pick, has scored just one goal and one assist in 16 games with New York. The 6-foot-2 Swedish right wing has let the golden opportunity slip as he has failed to produce much offense.
Related: 5 Islanders' Needs to Address to Reach Postseason
Finding a goal-scoring winger to flank Barzal is the Islanders' most pressing roster need. Wahlstrom also had limited success before his injury. He has scored seven goals and added nine assists for 16 points in 35 games this season. He was on pace to break his career highs in goals (13), assists (11), and points (24) before being sidelined.
Kyle Palmieri Nears Return
Kyle Palmieri has been limited to just 21 games this season. Further impacting the depth at right wing, Palmieri's injury has forced Lane Lambert to try new lineup combinations through their recent stretch. Lambert has tried moving center Casey Cizakas over to play wing on the third line with J.G. Pageau. With the two injuries on the right side, Hudson Fasching has been given an opportunity, but with just two goals and two assists in 16 games, he hasn't given New York the secondary scoring they so desperately need.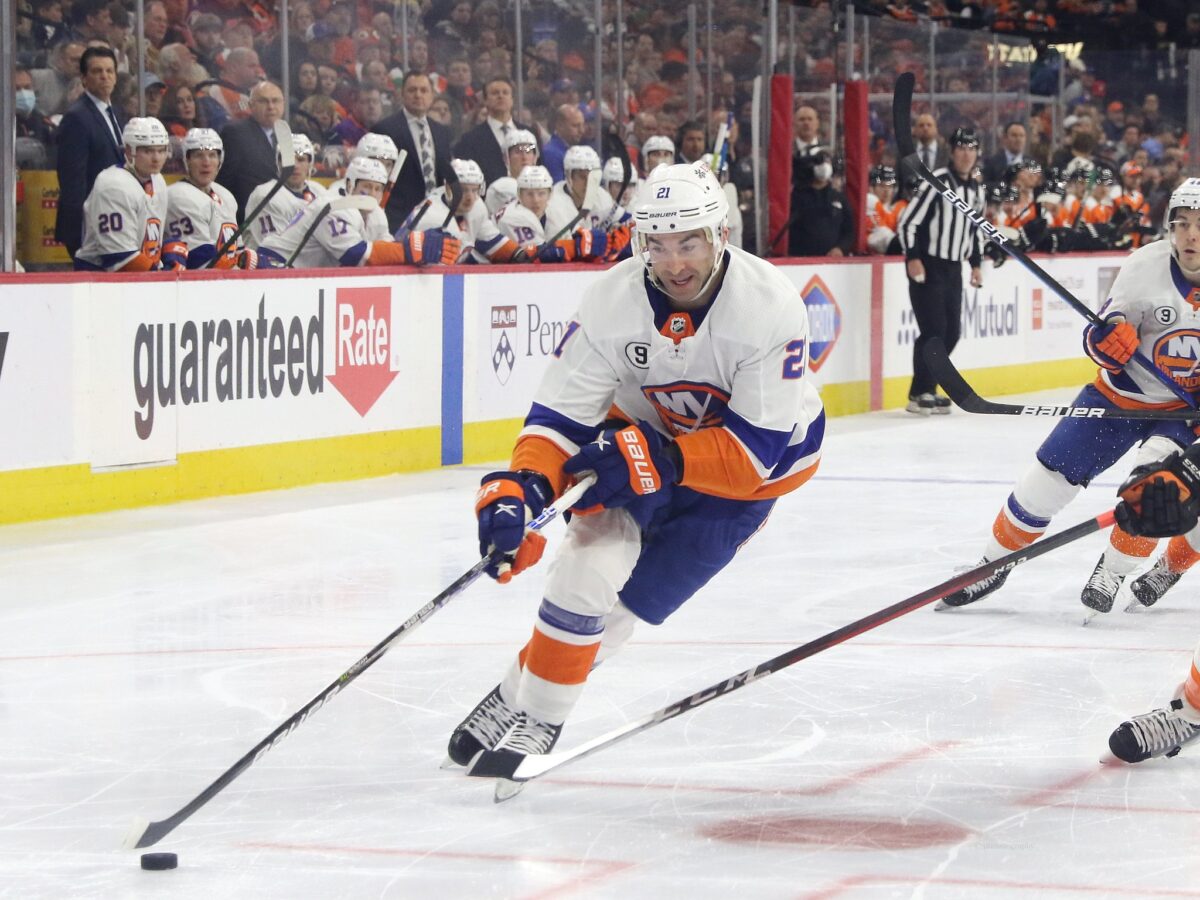 Palmieri was injured initially following a collision with Morgan Rielly on Nov. 21 against the Maple Leafs. He returned for one game on Dec. 16 against the Arizona Coyotes and hasn't played since. He is now nearing a return as he is skating with the team. His return will be welcomed as New York's 27th-ranked power play will benefit from the veteran's presence.
Islanders' Recent Stretch is Troubling
The Islanders' recent stretch speaks volumes about their lack of organizational depth. Evidently, Lou Lamoriello needs to make his mind up on the club's direction as they need some depth scoring and an upgrade to the left side of their defense. While the injuries have been unfortunate, they also allow young up-and-coming players to show their worth. Unfortunately, not one of the team's prospects has seized the opportunity, even when playing alongside one of the NHL's premier playmakers, Barzal. As a result, the team has scored just five goals amidst a four-game losing streak. Despite the four-game losing streak, New York remains one point out of the second wild-card position.
---
---