The Florida Panthers are trying to claw their way back into the playoff race before the All-Star break. They have a 19-20-4 record and are six points behind the Pittsburgh Penguins (who have three games in hand) for the final wild-card spot and 11 points behind the Tampa Bay Lightning (who also have three games in hand) for the final division spot. The struggles from earlier this season might have put them in a hole they cannot get out of.
During the push, one player has stepped up in a huge way to give the team some life as they head into the midway point of the season. That player is Matthew Tkachuk, who signed a deal for eight years worth $76 million with Florida after being acquired in a blockbuster trade this past offseason. After a stellar start to the season, Tkachuk was recently named the representative of the host team for the 2023 All-Star Game.
With all the turmoil that has happened this season, he seems to perform every night he's on the ice in comparison to his All-Star teammates. For example, defenseman Aaron Ekblad has regressed heavily and Aleksander Barkov is not having his best season as of now.
Tkachuk Tkaching!
Despite missing three games, Tkachuk leads his team in goals with 22, assists with 30, power-play goals with six, power-play points with 18, even-strength goals with 16, even-strength points with 33, points per game with 1.31 a game, and overall points with 52. That point total also makes for eighth in the NHL overall and his point average per game makes for 10th best in the league.
Related: Panthers' Gudas a Potential Suitor for Oilers' Back End
---
Latest News & Highlights
---
By weight of comparison, Calgary Flames forward Jonathan Huberdeau has 29 points (eight goals, 21 assists) through 39 games and defenseman MacKenzie Weegar has 10 (a goal and nine assists). They have combined for 39 points, 11 shy of Tkachuk's total. The deal looks sweeter for the Panthers with every game he suits up for.
Tkachuk is a New Representative from Years Past
Tkachuk, in what will be the second All-Star appearance of his career, becomes the 23rd player within the organization to be selected and the fifth new representative since 2017. With that, he joins a club of Panther picks that include big names in the NHL such as John Vanbiesbrouk, Pavel Bure and even Jaromir Jagr.
"Matthew has seamlessly fused with our group from his first day with our organization, bringing consistent compete and a phenomenal attitude to the rink every day," said Panthers general manager Bill Zito. "He emerged as a natural leader in our locker room to complement his exceptional skill and work ethic on the ice. We are thrilled that he will be serving as an ambassador for our franchise as we proudly host the 2023 NHL All-Star Weekend in South Florida."

Bill Zito on Matthew Tkachuk's selection to the 2023 All-Star Game
Tkachuk Family Vacation in South Florida
Next month, Matthew will be united with his brother, Ottawa Senators forward and captain, Brady Tkachuk, who was also nominated to represent the Senators at the game.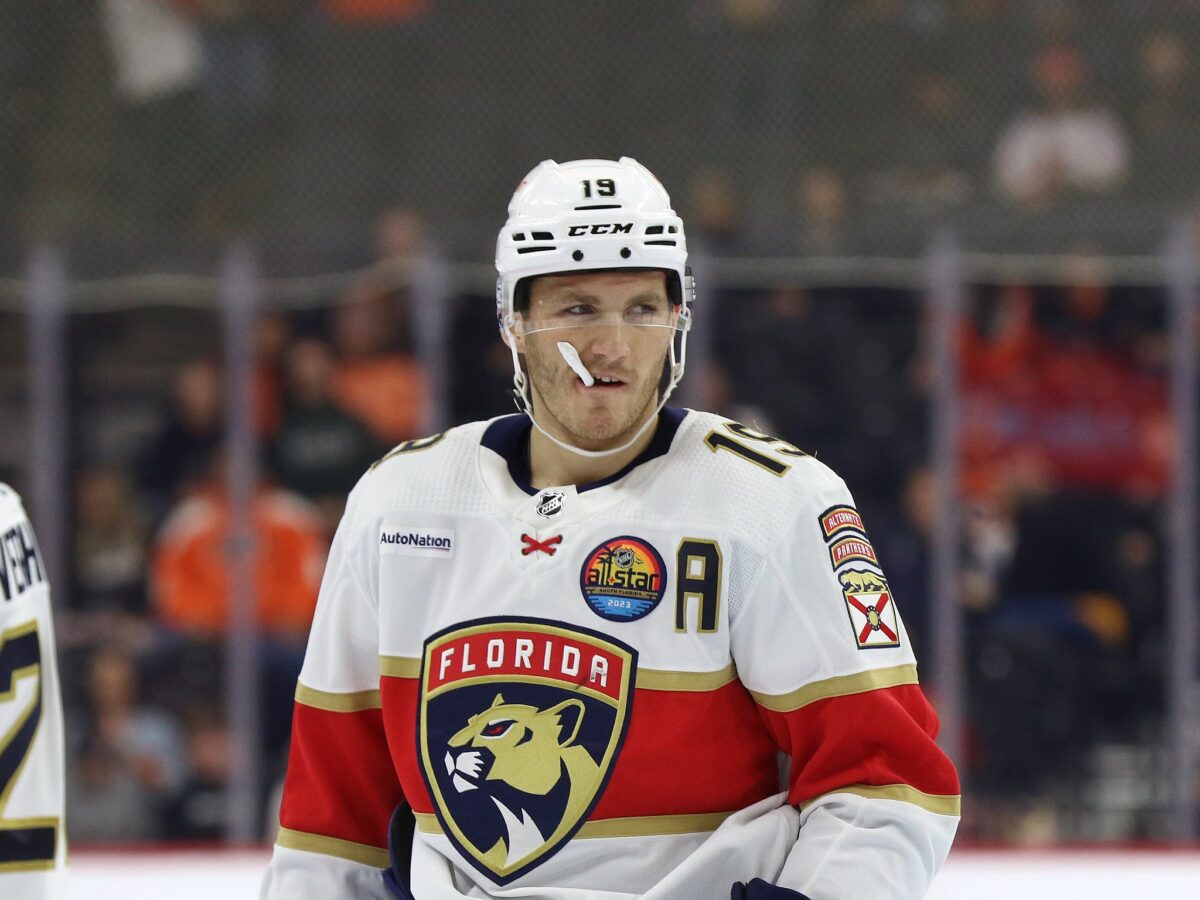 Just like Matthew, his younger brother in Brady is also getting his second All-Star selection of his short but great career.
"Hey now! You're an All-Star!"
Tkachuk made a name for himself during his time with the Flames. And with the last couple of seasons he's had, including this one, it's almost a no-brainer for him to play in the All-Star Game.
Related: Penguins & Panthers Emerging as Potential Trade Partners
He's making the best of the first year of his new deal and showing that Zito made the right choice in nabbing him last summer. To quote the band Smash Mouth, he's an All-Star and he's going to "get his game on and go play" in front of a massive stage that he's clawed his way to get to this season.
---
---
My name is Joey. I've been writing about the NHL for about 3 years with my experience spread out between TSJ 101 Sports and Panther Parkway. I look forward to you reading my articles!