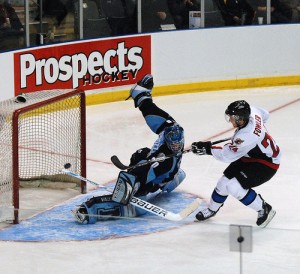 According to Chris Botta's blog at Islanders Point Blank, Garth Snow has admitted that next year's goal for his team will be to make the playoffs – this year is not the year. Not that the fan-base needed a statement from the team's GM to let them know that. Currently the Isles sit in the 14th spot of the East, a good 11 points behind the eighth seeded Boston Bruins.
The Toronto Maple Leafs, who sit dead last in the East, are only five points behind the Islanders. The Oilers look all but certain to finish with the worst record in the league, solidifying them with the best chance at keeping the first overall pick in the upcoming draft. However, although there is still ample time for things to change, with the Leafs gaining ground while the Isles continue to struggle looking for a win, the orange and blue seem destined to finish with a top-3 pick.
So now is when I will start to look at whom I hope the Isles will select at this summer's upcoming draft. The most likely candidates to go in the top-3 are Tyler Seguin, Taylor Hall and Cam Fowler (in no particular order). First, let's look at this team's needs.
One can argue that you can never have too much offense. Currently in Bridgeport are players such as Jesse Joenssu, Trevor Smith and Matt Martin, two of which who have had a chance with the big club. Martin has won over the fans with his fists and hard hits while Joenssu has yet to find his place at the NHL level. Smith still has not made his 2009-10 NHL debut despite a good season with the Sound Tigers, however, it hasn't been anything in which the Isles feel they should get him up as soon as possible. Players such as Kiril Petrov are still hopefuls for the future. Being that he wants to come to the Islanders and play in the NHL, it's possible that you may see him in Bridgeport next year. But that still remains to be seen. Other notables such as Justin DiBenedetto have been having poor seasons in the minors, having only registered 14 points in 61 games played. The same can be said for Robin Figren, who has only scored a dismal 5 points in 50 games played and has found himself as a healthy scratch on several occasions.
So it's safe to say that the offense in Bridgeport isn't exactly stellar. The current Isles squad has Tavares, Okposo, Bailey, Moulson, Nielsen and Schremp as young scorers and play makers that have been working out well. However they are not consistent.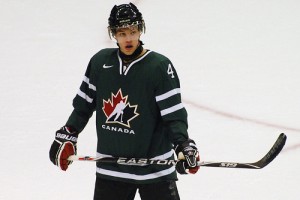 Although John Tavares may be the go-to-guy, the Isles still lack a finisher. That's where players such as Taylor Hall and Tyler Seguin will be valued as major commodities. In both the 2007-08 and 2008-09 seasons, Hall played 63 games each in the OHL with the Windsor Spitfires. The first year Hall tallied 84 points (45 goals, 39 assists) while scoring 90 points (38 goals 52 assists) the second year. This year has been even better as the young stud has already scored 40 goals and 66 assists for 106 points in 57 games played.
Seguin has only two years of OHL experience under his belt with the Plymouth Whalers. In 61 games, Seguin scored 67 points (21 goals, 46 assists) in 61 games played last season. This year he has played the same amount of games and has scored 47 goals and 58 assists for 105 points, just one shy from Hall. Having another guy like Seguin or Hall to go along with future offensive threats like Tavares isn't something most Islander fans will complain about.
But then you can take a look at the Isles future blue corps and realize they are kind of on the thin side. The fact that the injury to Andrew MacDonald and trade of Andy Sutton has allowed Dylan Reese and Dustin Kohn to play, (although effective at times), has displayed that both players are still some considerable time away from becoming every day NHL'ers. Mark Katic is a possible player to join the Isles, but he is still a few years away as well. The only two major defensive prospects that are expected to make an impact with the Isles in the near future are Calvin de Haan and Travis Hamonic, both of whom may be best served by a full year in the AHL before hitting the big show.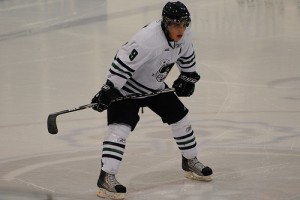 On the current roster lies Jack Hillen, Andrew MacDonald and Bruno Gervais with Martinek and Streit. Hillen and AMac are proven NHL defenseman and are going to be with the Isles for a long time. Gervais, on the other hand, continues to have many fans wondering how long of a chance he deserves to prove himself. He constantly puts himself out of position and struggles to contribute offensively. He is a very respectful athlete and a genuinely nice person, but he doesn't seem ready to be an NHL defenseman.
Cam Fowler may be a guy to help remedy the weak blue line. This is his first year in the OHL with the Windsor Spitfires. In 54 games played, Fowler has combined 8 goals and 47 assists for 55 points. He is also 6'2, 190 pounds, and still growing. His size, strength and skill is something the Isles defense lacks, especially with Sutton now playing for the Senators and about to hit free agency. The L.A. Kings have exemplified the difference a strong defenseman can make with the selection of Drew Doughty a few years ago. Cam may not have the same type of career ahead of him as Doughty, but all contending teams have that young, anchoring d-man to carry the work load. Fowler could be that man for the Isles.
So when it's all said and done – the regular season ends, the draft lottery comes and goes, and the Isles are up at the podium with which ever pick they receive, who would you want to hear Garth Snow announce as the next Isles hopeful of the future?