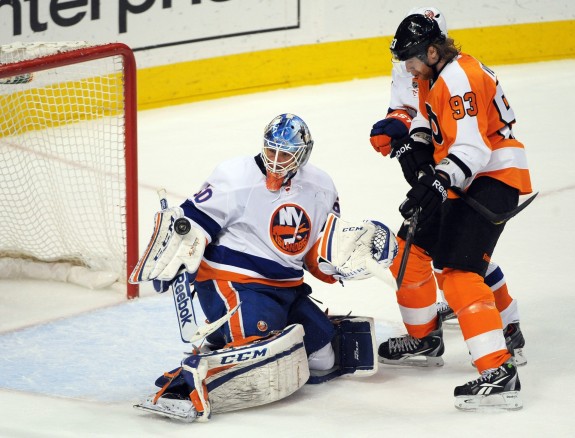 Yesterday I noticed on the final game stat sheet that Jakub Voracek only played 14:03 against the struggling Buffalo Sabres.  I mentioned early in the season that Voracek's decreased ice time was due to a nagging injury he sustained in the offseason.  Immediately I thought Voracek was injured in the Buffalo game.  But the more I look at it, the more it seems Craig Berube just isn't sold on the young Czech forward and needs to see a more consistent effort out of him.  Tim Panaccio reported earlier today:
No Voracek today. Hum? Maybe he was injured afterall last nite

— Tim Panaccio (@tpanotchRET) November 22, 2013
Berube says Voracek not hurt. Based on his comments about players not moving their legs – general comments – have to assume Jake benched

— Tim Panaccio (@tpanotchRET) November 22, 2013
When Jakub Voracek is on his game, he's one of the most exhilarating players to watch.  He's got tremendous foot speed, slick stickwork, and a heavy shot.  He creates opportunities, evades traffic well, crashes the net, and scores goals.  It's as if everything comes second nature to him.  But this season has been anything but for Voracek.
With the exception of a few games where he's been noticeable, Voracek is struggling and Craig Berube doesn't seem to be enjoying it one bit.  I've noticed that Voracek has been second-guessing himself more often than not, resulting in blown opportunities, giveaways, and decreased ice time.
Since Berube was brought in, Voracek has been juggled on just about every line.  He's finally stuck to the 1st line, but I don't think that has to do much with his play.  The 2nd and 3rd lines are clicking right now so it wouldn't be a wise decision to split them up.  Voracek's skill is far too great to consider him on the 4th line, so for the time being, Voracek is staying on the 1st line.
Voracek is averaging 17:16 of playing time and is 10th on the team in time on ice per game.  However, since the 5-0 shutout win over Ottawa 10 days ago, Voracek hasn't played more than 16:01 in any of the following four games.  In those games he's averaged 15:01 per game.
If Panaccio's reports are true that Voracek is being benched, it might do some good for him.  I mean it did some good for Luke Schenn, right?
Follow Shawn Reznik on Twitter: @ShawnTHW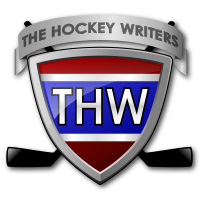 The archives of THW contain over 40,000 posts on all things hockey. We aim to share with you some of the gems we've published over the years.