One of the most professional and endearing persons in the hockey community today has joined the New York Islanders broadcast team. On Nov. 12, 2018, MSG Networks announced that they had added three-time Canadian Olympic Gold medalist Jennifer Botterill to their broadcast team for Islanders telecasts. Botterill will join the team as a studio analyst and will be providing coverage for approximately 20 Islanders broadcasts this season, beginning with the Nov. 13 game against the Vancouver Canucks.
In addition to Botterill, the MSG Networks' broadcast team for the Islanders is already rather sizable. Isles great and four-time Stanley Cup Champion Butch Goring provides in-game analysis, which he has done so for currently nine seasons. Goring is joined alongside by play-by-play announcer Brendan Burke and Islanders host for pre-game, intermission and post-game coverage, Shannon Hogan.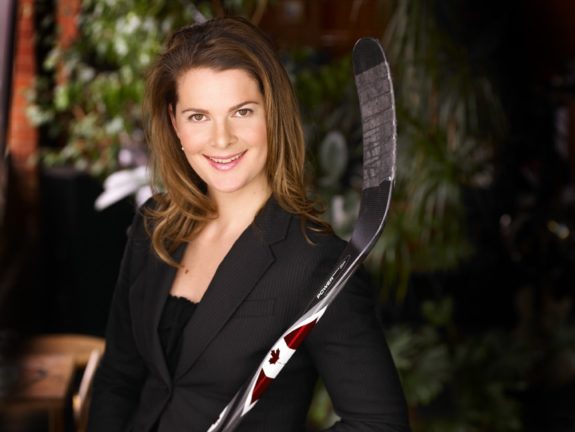 The Isles broadcast member whom Botterill is likely the most familiar with already is fellow studio analyst A.J. Mleczko. The two former players were college teammates together with the Harvard University Crimson, and won the NCAA Championship together in 1999. Both Botterill and Mleczko faced each other at the 1998 Nagano Winter Games – the first Olympics to include women's hockey. Mleczko and the United States would take gold home from Japan, while Botterill would win the only silver of her four Olympic medals for Canada.
Botterill and Team Canada returned the favor to Mleczko at the 2002 Salt Lake City Games, as Canada took gold and USA came away with silver. Botterill would follow that up with two more gold medals with the Canadian Women's National Team – in 2006 at the Torino Games and 2010 on home soil at the Vancouver Games. Through 21 career Olympic contests, she scored a total of four goals and 11 assists for 15 career points.
MSG Thrilled to Have Botterill Aboard
In addition to her Olympic prowess, Botterill was absolutely explosive during her time at Harvard. The numbers that she generated as a Crimson forward are staggering. In 113 career games Botterill scored 157 goals and 183 assists for 340 total points. That point total is an NCAA record, and she holds the record for most consecutive games with scoring a point. When Harvard won the 1999 NCAA Championship, Botterill score the game-winning goal in overtime against New Hampshire. Mleczko assisted on the game-winner too.
MSG Networks is fully aware of the caliber of person and level of hockey knowledge that they will be getting in Botterill. She knows her stuff, and is highly respected in all hockey circles for her character. When THW interviewed her in Jun. 2017, we used one word to describe her – grace. Botterill exudes it tenfold, and then some.
Very happy to be joining @MSGNetworks and the @NYIslanders broadcast team! https://t.co/EpUlNnEB44

— Jennifer Botterill (@JenBotterill) November 12, 2018
"We are excited to have four-time Olympic medalist Jennifer Botterill join the MSG Networks family and bring her insightful analysis to our Islanders coverage this season," said MSG Networks Senior Vice President of Programming and Production and Executive Producer Jeff Filippi in a press release. "Jennifer is an incredibly smart and dynamic broadcaster who will prove to be a perfect addition to our Islanders broadcast team."
MSG Networks is another stop in Botterill's successful broadcasting career. Additionally she has provided host and analyst coverage for CBC, TSN and Sportsnet in her native Canada, and has fostered ongoing relationships with players of past and present.
Botterill's Unique Perspective
While Botterill is both an Olympic and NCAA champion, she brings a unique perspective to the NHL game that others simply do not have. She is a two-time winner of the Patty Kazmaier Memorial Award given to the top women's player in college hockey. Botterill routinely does keynote speaking and is accustomed to sharing her life and professional experiences with all types of audiences. A person with her orator skills naturally makes others tune in and listen just by being herself. She already possesses an NHL connection with her brother Jason being the General Manager for the Buffalo Sabres, and his career is something she has followed quite closely. The connection with her brother just adds a unique bit of flavor, as Botterill's merits stand upon their own no matter who her brother is. She knows what she is talking about in hockey circles and has the experience and wits to back it up.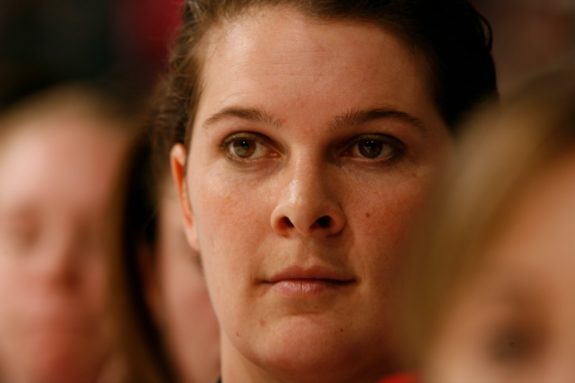 Botterill also recognizes that she is joining a team with a great deal of longevity and success associated with her it. It would appear that she is just as much excited to be a part of the team as they are to have her.
"I'm thrilled for the opportunity to join MSG Networks and the exceptional New York Islanders broadcast team," Botterill stated in the same press release. "It's a tremendous honor to be able to cover the Islanders, one of the NHL's iconic franchises, and work alongside the entire MSG Networks' Islanders family."
Not only has MSG garnered an intelligent and relevant hockey personality, but they have brought aboard an individual who is highly respectable. Someday – sooner rather than later, but not soon enough – Botterill will receive Hockey Hall of Fame induction due to her exceptional playing career and ambassador skills. Botterill's insight into the game combined with the way she is able to present information will pique interest from Islanders fans, and hockey fans in general. There is nothing like hearing the best of the best talk about the game of hockey. This is a superb move by MSG and they should be applauded.